Quote:
Originally Posted by
Hanoverfist
That's where I saw the load test. That guy fell in love with it. This is the one. I don't care about the sleeving difficulty. I like doing things the hard way. Lol.. check out the voltage ripple..there is none!
On the list today...remove the paint from Rad number 2 and prime. Remove fan Blades. Prep for paint. Check on my paint order. Order the 1000w SS Platinum .
It was hard for me to pass up also. The Seasonic is one of the best PSUs out there period. I got my 1000 platinum from amazon for $180 on sale. The pins werent hard to remove, just the double wires. I took the east way out after doing only one PCIe cable.
These were all done custom lengths. I even got sata power connectors done in different orientation so they would plug in coming from the top of the case. 8pin is longer than stock, 24 pin is a tad shorter and pci e cables are stock.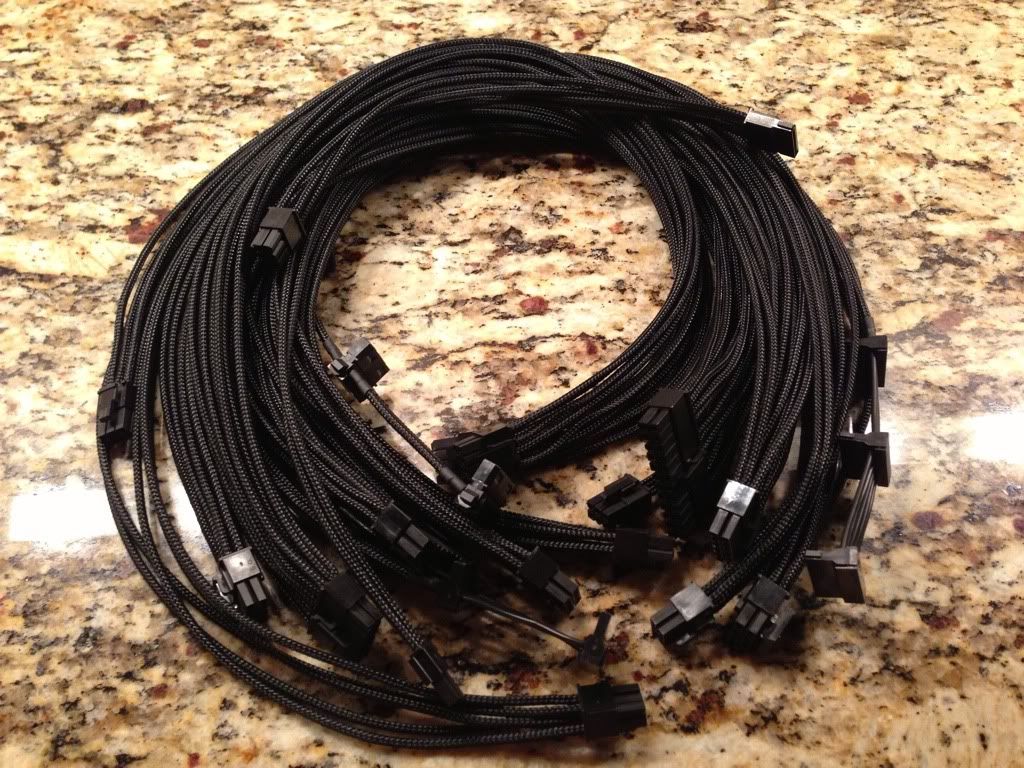 Amazon Seasonic Plat.
If you sign up for the amazon visa, you get $30-$50 off that.
Edited by nezff - 11/24/12 at 7:00am