Due to a few minor issues and dislikes with my asrock extreme3, I recently purchased a sabertooth. There arn't so many boards in this category especially in Australia, and as i wanted to use my thermalright silver arrow, and pci soundcard this was one of the few replacement options.
I was very concerned about the chipset blower type fan and probably should have waiting to fire it all up before taking to it with the screwdriver but heres whats under a sabertooth...
The cover on the heatsink near the cpu will surely do more harm than good with all the air blowing off the silver arrow so that went first.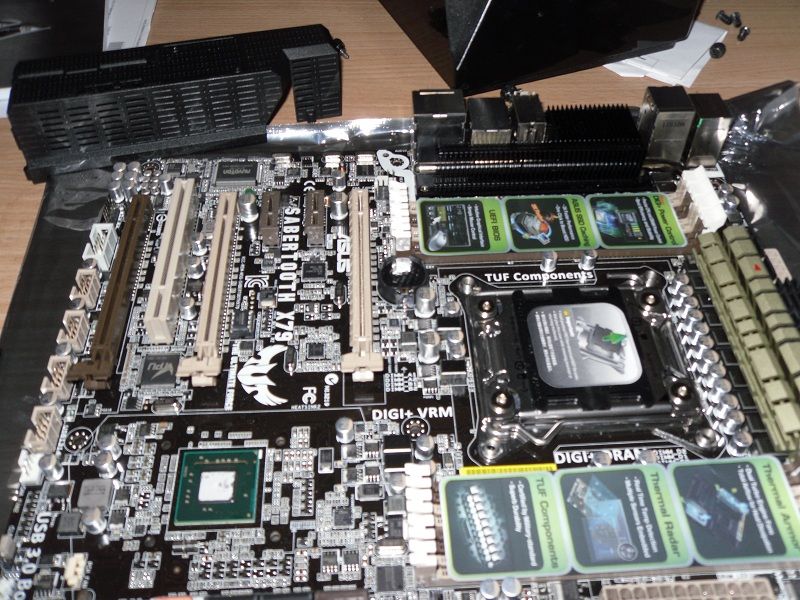 The x79 chipset heatsink is totally pathetic compared to most and leaves no question as to why they felt they needed to add a fan.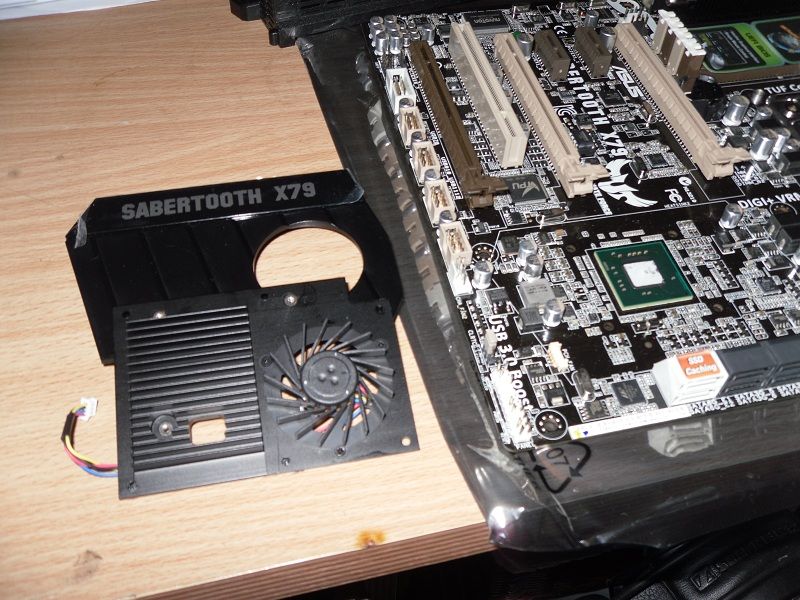 I was thinking of modding and trying the extreme3 heatsink without the fan on there if i can fit it, but as i plan to sell that board a better option might be to try an Enzotech CNB-S1 or something....
Mounting holes are about 56mm so still looking into where i will go from here. Case has tons of airflow so something passive would be nice.
Anyone played with aftermarket chipset coolers on these chips?