I acquired the GIGABYTE GV-R797TO-3GD Radeon HD 7970 GHz Edition 3GB and I can conclude that the Swiftech Komodo HD7970 series is not compatible with this card. Please check the images below for the diagram pics. Even on Swiftech web site compatibility chart it says it is. It may be compatible with Rev1.0 of that card but definitely not with Rev2.1.
3rd pics is my current rig bypassing the video card with a pair of koolance quick connect until I can find a waterblock for the GV-R797TO-3GD Rev2.1. Koolance is my next try.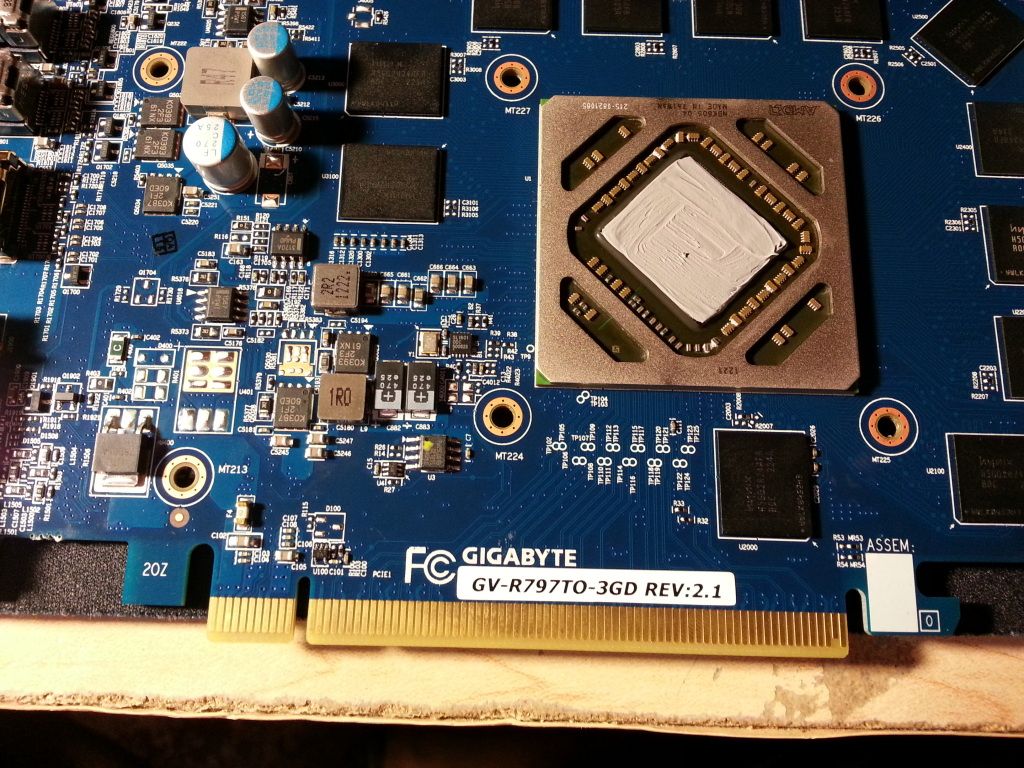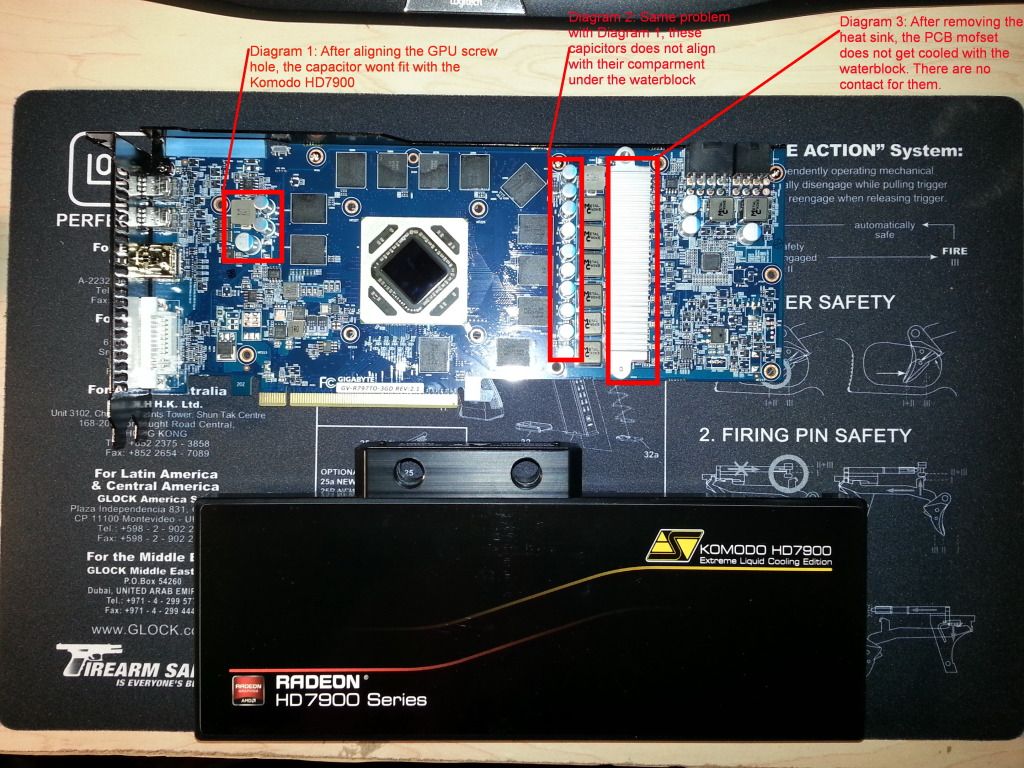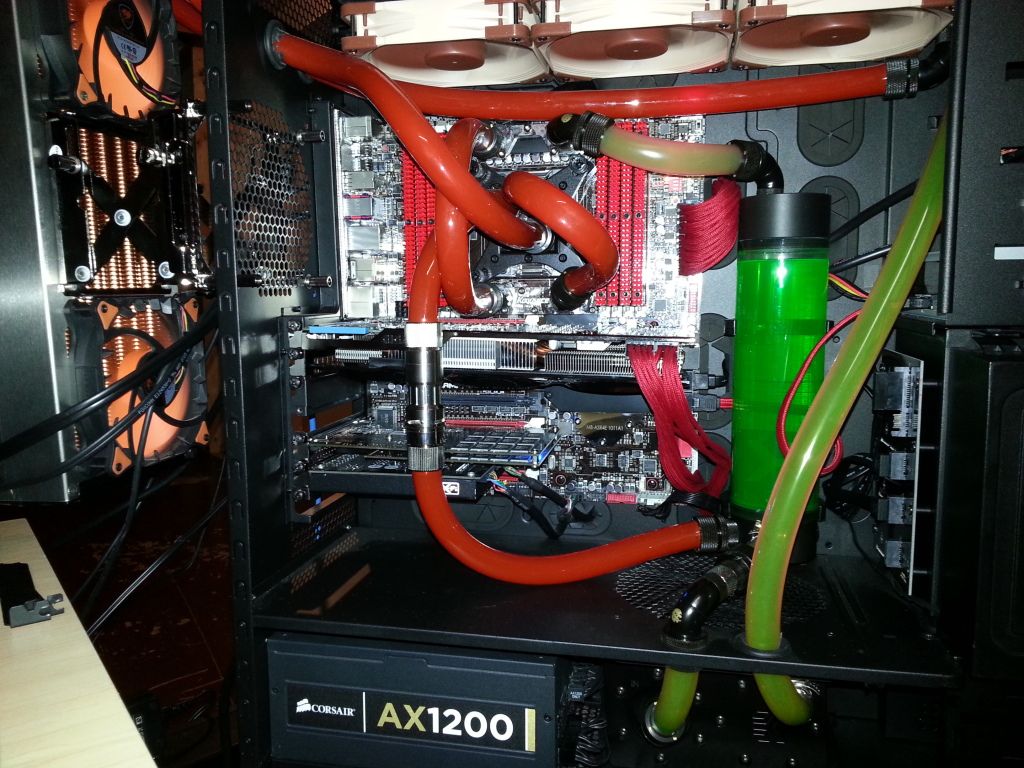 I've been in contact with Swiftech tech support for days now and there saying that is compatible with this revision, it is my mistake, I had to film it for them to prove that it wasn't.