Just received an ASUS A8N32-SLI from a guy on Ebay. Listed as new open box item. Got a good deal (I thought).
Opened the box and found an obviously used (scratched) and damaged board (note heat pipe not attached to south bridge):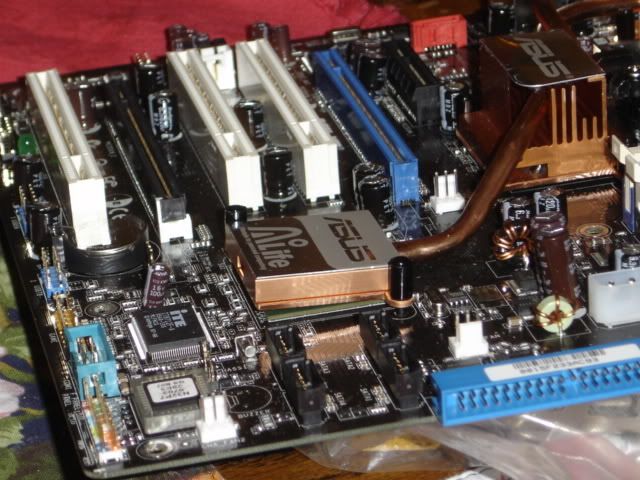 Emailed seller, sent picutures, and asked for a refund. This guy is slick, says he must have sent me the wrong board, but he will refund money. OR he will give me a discount to keep and repair the board myself.
UPDATE
:
After a lot of time to fix the heatpipe, add AS5, and install board for testing, it is officially crap. Will not boot and no video at all. And the more I look at the board, the more broke stuff I find (Notice both PCI-E slot retaining clips broken). This seller is definitely selling JUNK.
I hope that I can get my money back. Next time I will bite the bullet and purchase new.
Note to self
: Make sure to read all the sellers feedback before buying, this guy had 1900 positive and about 40 neutral or negative. My experience is exactly the same story as all the neutral and negative feedbacks to this guy.