NOTE: This is NOT a review of puretrak perfectglide. As the title says this is my thoughts on puretrak HD which is a totally different item.
I recently bought a set of Puretrak HD mousefeet for my Sensei. I am posting pictures here for the benefit of those buyers and would be buyers who are having a hard time searching for pictures of the product online. I myself had a hard time finding pictures of the product when I was still planning on buying.
I am trying to be nice here, If you're going to comment on how bad the pictures were or how bad my camera is, why not just send me money donations in order for me to get a decent camera? I'd take a 2nd hand camera too if anyone will be kind enough. My camera is a cheap and outdated hand me down from a relative so bear with it.
When it arrived it came in a regular white envelope. The content is still packaged in the black envelope shown below.
Front: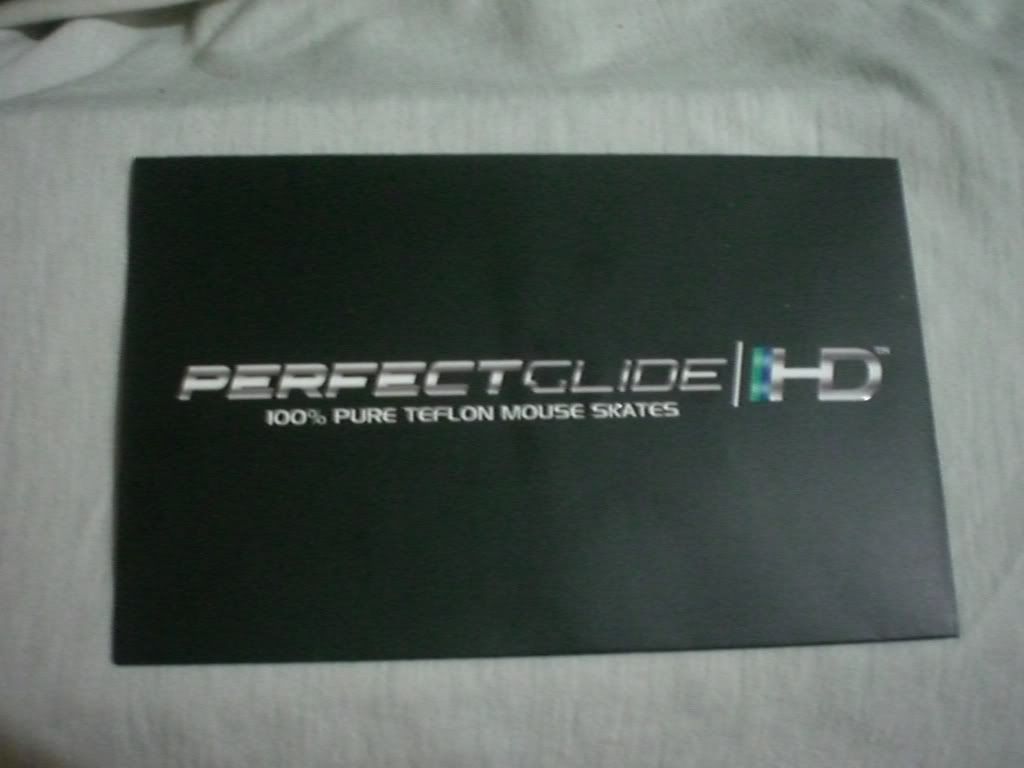 Back:
Opening the black envelope contains the packet of the mouse feet itself and a couple of alcohol wipes.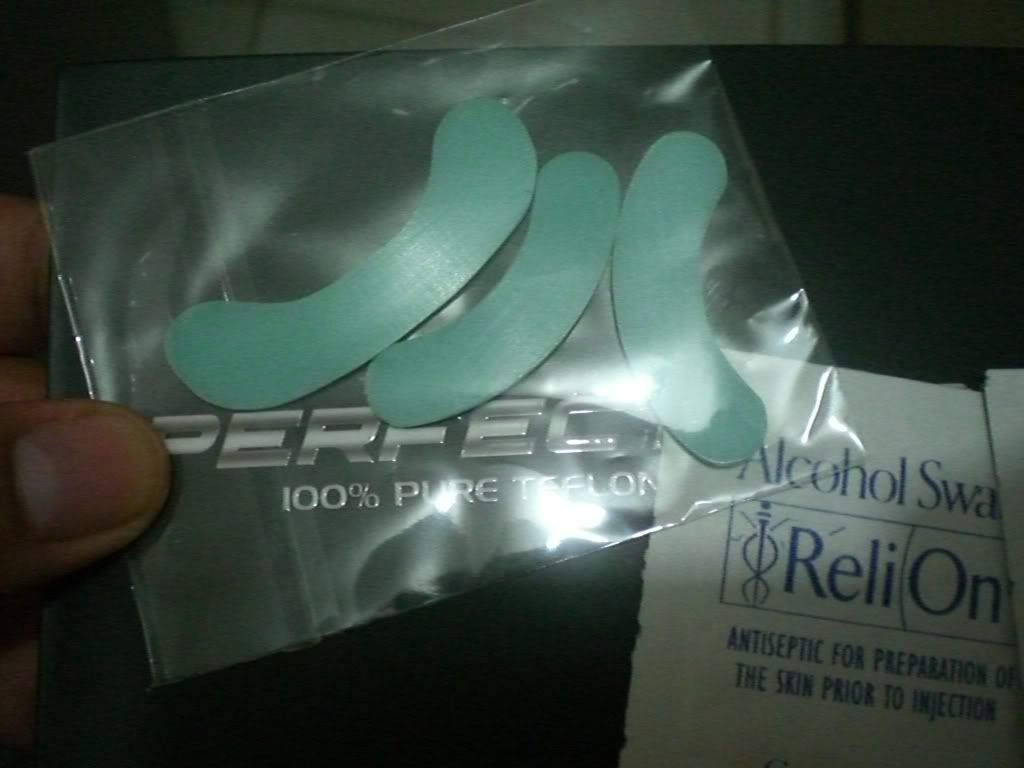 The color of the mouse feet is sort of like a light-teal color. Contrary to the pictures posted in the puretrak website itself its not a dark teal color but a light-teal and almost a bit translucent color.
Blurred picture I know but oh well include it anyway.
Installation
Installation was a breeze, just get something to '"lift" a corner of the old mouse feet and continue peeling off with just your fingers. I don't recommend the use of any tool for taking out the old feet as it may damage the mouse or scratch up the mouse. Peeling off the old mousefeet is quite easy. If there are some adhesive that got stuck on to the mouse just use the adhesive on the old mouse feet to like 'magnet' out the adhesive that got stuck in the mouse. I didn't really need to use the alcohol wipes as all the adhesive came off easily but i used them anyway just to make sure no dirt is on the underside of the mouse.
If you have the budget and time, it would be nice to change your mouse feet regularly as I believe mouse feet come of very easily when they aren't left too long on the mouse.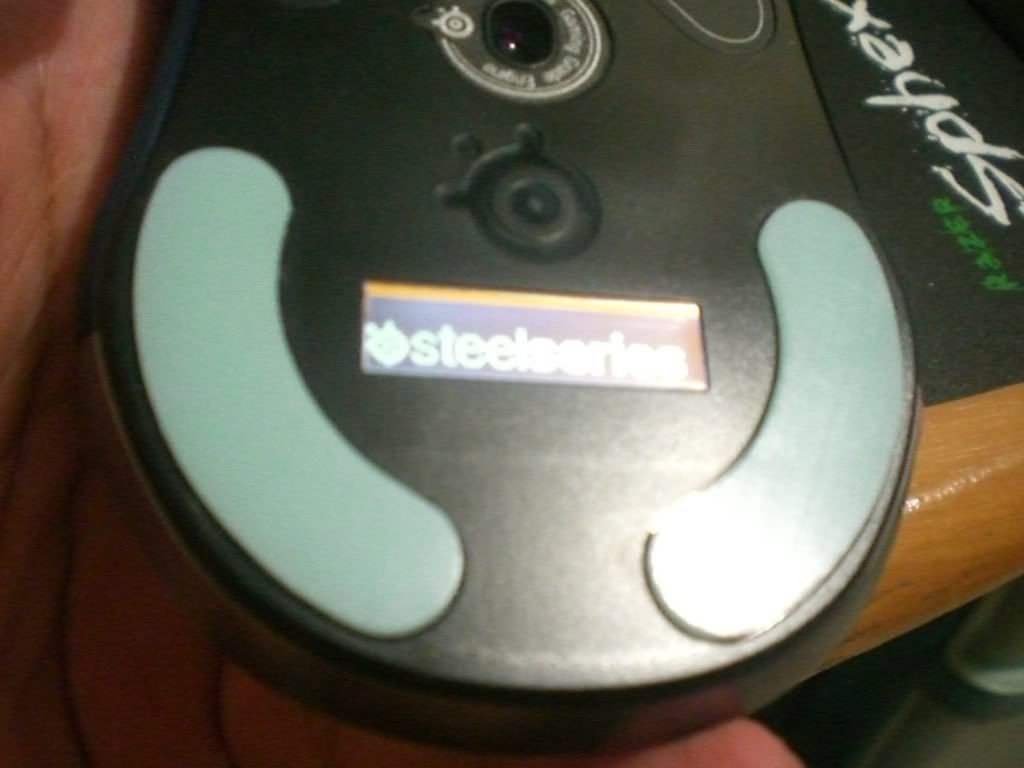 Surface texture
As you can see in the following pictures the surface of the feet itself isn't a 'refined' surface in my opinion. It is like 'raw' unpolished stuff. Some people may not like that and would prefer the surface of their mouse feet smoothened already. I prefer it this way and I believe people who like their mouse feet to last a very long time would like it this way too. I believe these types of feet gradually 'smoothen' on its own as you use them and then it reaches its prime sweet spot of usage before it fades away and wears down. Unlike some feet with already smoothed out surface which if you think about it would have a shorter span.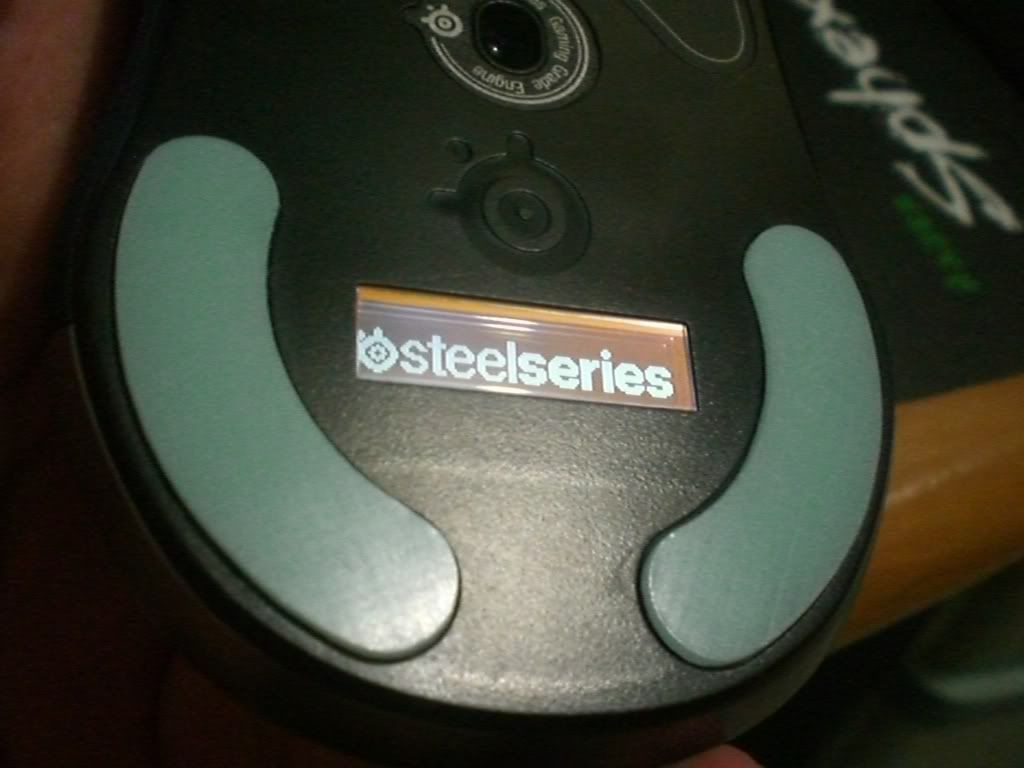 These are some damn thick mousefeet
They were not joking with the thickness of these feet. These are the thickest mouse feet I have ever seen in any mouse. In my opinion this is a good thing. It protects the underside of the mouse from getting 'scratched-up' in case small pieces of hard debris or dust get in between the mouse and the mouse pad. This thickness also sort of assures you that any form of 'scratchy-ness' that you feel is from the contact of the feet to the pad and not the plastic of your mouse scratching against probably a tiny stone in the pad.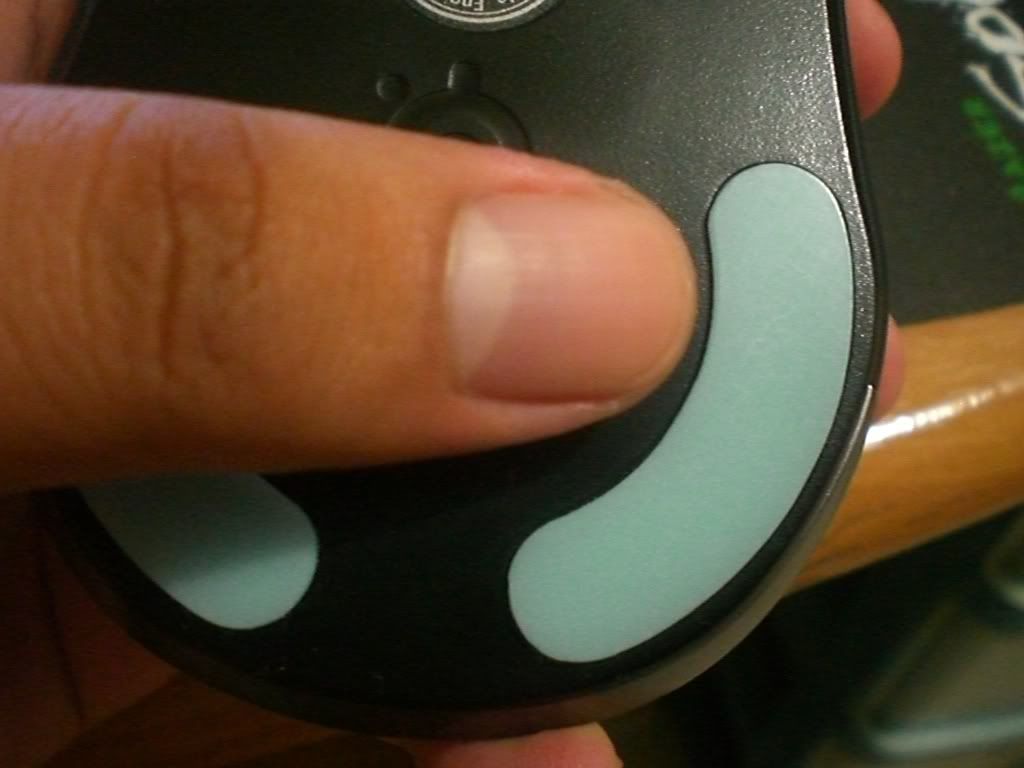 My thoughts:Expect the worst but be amazed
From reading reviews of other people before I purchased this product I was already expecting the worst on the glide. Many comment that there's a lot of friction and there isn't much glide. So I guess as I was expecting the worst... I was amazed it isn't a bad product. Admittedly after I installed the new feet and tried to use my mouse for the first time with the new feet I had that "uhh... ***, i bought this?" feeling. I was thinking it wasn't any different feeling from the textured feeling of the stock feet I replaced. But gradually and amazingly on the hard pad I was using(Razer Sphex) which was finely textured (almost like soft sandpaper) the mouse feet improved quite fast. After a few hours of use... just 3-4 hours in my experience. I am already feeling the improvement. Your experience may vary depending on the mouse pad you are using. If you are using cloth pads that don't really have much 'abrasive' action, the rate of improvement of feeling may be slower. That is why on the section below I recommend the puretrak HD for hard pad users.
Hard mouse pads or cloth mouse pads
I would recommend the puretrak HD feet to hard mouse pad users. Take note I am using a Razer Sphex mouse pad. Mouse pads usually have a texture to it. Hard pads act as a fine abrasive which in the case of the puretrak HD, helps in smoothing out the rough unrefined surface of the feet. Medium to soft cloth mousepad users might not like the feeling of using this product as the cloth pads will take a very long time to refine this product. Worse that could happen is that the cloth mouse pad might be the one to wear out instead of the puretrak HD.
Harder mouse pads will break in the puretrak HD faster than soft cloth mouse pads. It took me only a few hours to break in mine. Although you still feel that 'textured' glide when you use the mouse it no longer has that "*** i bought this?" feeling just after you use the feet for the first time.
The edges of the feet isn't really so sharp. I may be just lucky with it though and you may encounter a similar item with a sharper edge. The only issue with that is that it may scratch up your pad or damage your cloth mouse pad. Puretrak advises that you use a fingernail and run it around the edges to get rid of the sharp edge. It won't really be an issue with hard pads I believe.
Rationale on the 'raw' textured feel v.s. the glossy 'refined' feel of other mouse feet right out of the box
What I can say about the glide is that it improves in gradual time. At the start it wasn't so smooth but in just a few hours the feeling changes. My theory is that it will eventually just soften out. Some people may prefer the mouse feet they are buying to just be smooth out or glossy already when you take it out of the packaging or at the first use. Puretrak HD is the type that gradually improves as you use your mouse. I believe this characteristic of this feet allows it to last longer than other mouse feet. I do think this will last a very long time before it thins out or wears down.
Rounded edge v.s. Cornered edges
It would really have helped if the edges of the feet are rounded. Comparing it to the glide of the Steelseries Kana (free feet included in purchase) which have rounded edges, the glide as of the moment is of no match to the Kana's. The kana glides are really more 'quiet'. It doesn't have any slight scratchy feeling on the bottom unlike the puretrak hd. But the glide is about the same. The feeling is what's different. The feeling of the new puretrak HD is a bit 'textured'. The Steelseries Kana is smooth and 'soft' slide. As I mentioned above though, the glide in the puretrak HD has the potential to improve along the way.
Shipping time:
I live very far away in the Southeast Asia and I chose the cheaper of the options for shipping. It was my decision since it isn't worth to pay more just to mail in 1 set of mouse feet. I got shipping notification email just a few minutes after the order received notification. The experience may vary if you ordered during a weekend as I think they follow what every company does - no shipping on weekends.
I received the product about 12 days after it got shipped. I would say not bad, considering how far away I am and including the fact that my country has pretty bad postal service (third world people... don't be surprised). If you live closer I think it would arrive faster.
Customer service experience.
Fail:
I'm an impatient person and I read in some reviews that they got their item about a week after they ordered it. Because of that I already tried to contact puretrak after 7 days. I tried the contact button on their site. That was a major fail. No response from that method. They say wait for 2 days for a response... no.... I never heard back. Not an email nor a message of some sort in my account.
Win:
I got faster response sending them a message in facebook. Just one day and they already replied. They said it may take up to 25 days to ship to far away corners of the world. At least I could breathe easily now that I know that my item may still be on the way to my house and not stolen from my mailbox or something. They are very friendly and quite conversational in facebook. My advice if you need an answer asap... try contact them through facebook.
Click to see 18th Day Product Usage Update
(Click to show)
18th DAY UPDATE
I have read a few posts before regarding people who try Puretrak for the first time and they say they immediately replaced it because they were disappointed. I would definitely say, you guys missed out on a perfectly good product.
18 Days has passed since I put on the Puretrak HDs. I can now confirm my initial statement that these type of mouse feet greatly improves over time. Initially I mentioned that there is a "wth did I buy" feeling when you first try these glides. This is because the glide is "lightly roughly textured". That feeling is now totally gone after about 16-18 days of everyday use. The glide is extremely smooth and there were times I considered lowering the DPI of my mouse a bit to compensate. I still believe that it will still improve a bit before it reaches its prime glide. I will soon find out anyway.
Again I am using a Razer Sphex straight on desktop. Hard mouse pads is what I recommend for these feet in order to accelerate break in. With a cloth pad I would say you'll take months on regular use... considering I am already a heavy gamer.
One thing to note as well is that I DO NOT believe that you can break in this mouse feet by just using it a few hours on the table top or hard surface. This is the type of feet that improve along with continued use. So get yourself a hard pad!
One thing about the thickness of this mouse is that it tends to collect more dust on the edges. The pictures above shows them clearly because of camera flash. It's not that noticeable in person and under normal light although it is still slightly visible. Nothing that can be resolved by a quick wipe with a cloth with alcohol.
I think this is an OK sign that the feet is indeed protecting the bottom of your mouse from being scraped by the lint and dust.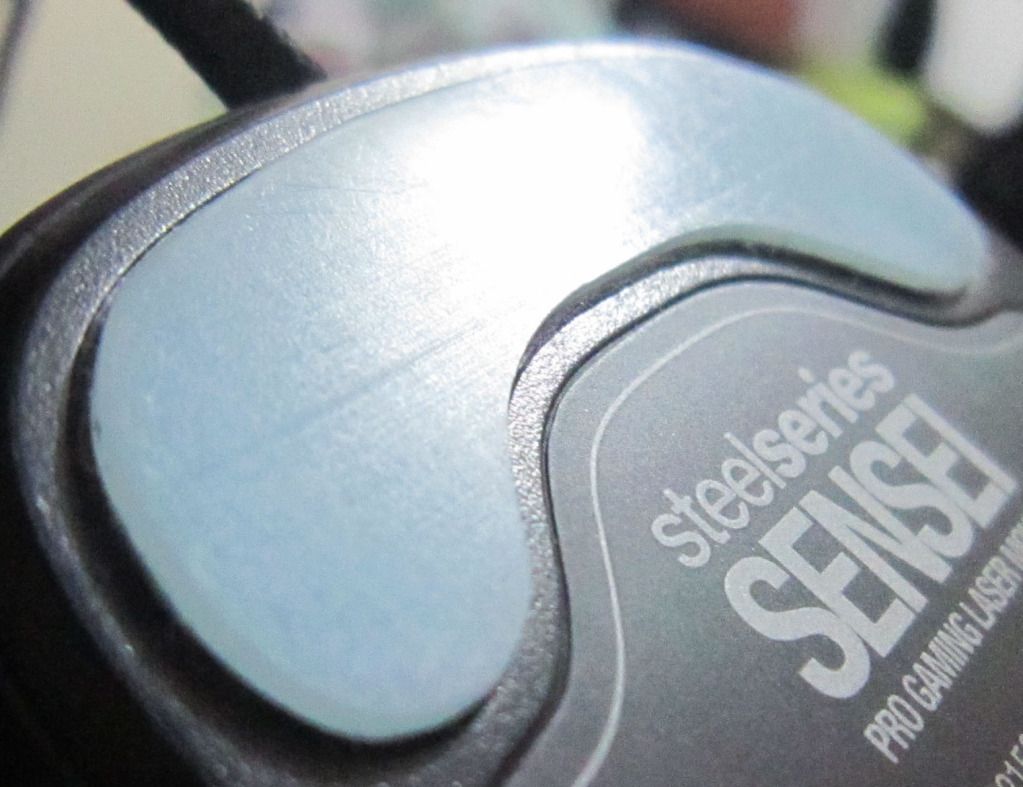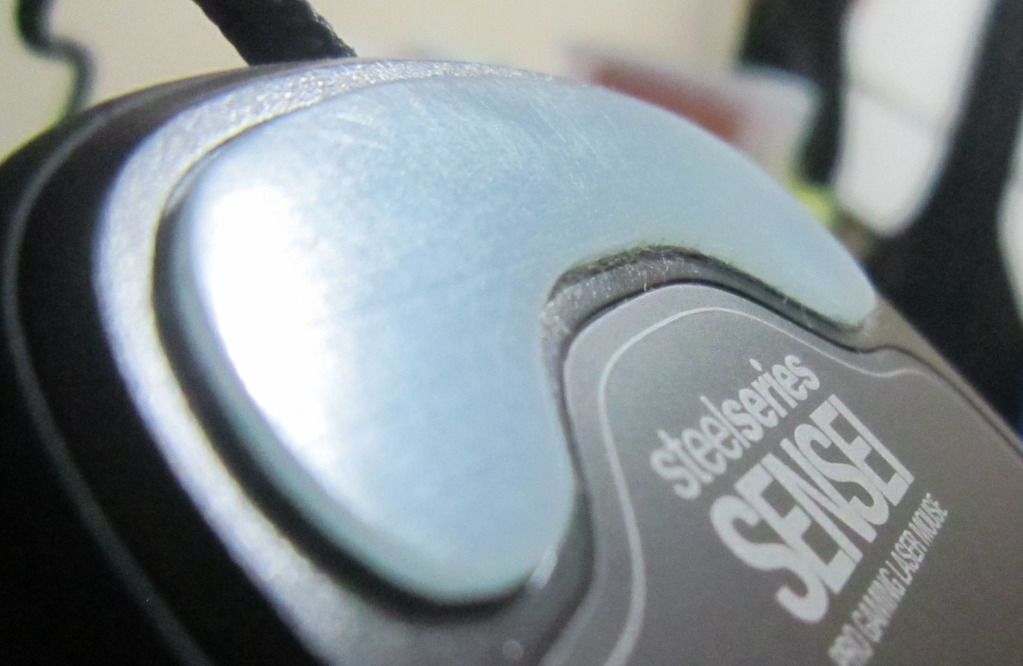 As you can see in these closeup shots the texture hasn't changed much. I couldn't really show it that much with these pictures though but I found out that the surface of mouse feet in general isn't really perfectly flat. This contributes a lot in the glide I believe. As the mouse feet gets "worn down" with use, it levels up... and therefore it spreads out the weight of the mouse and your hand over a bigger area improving the glide.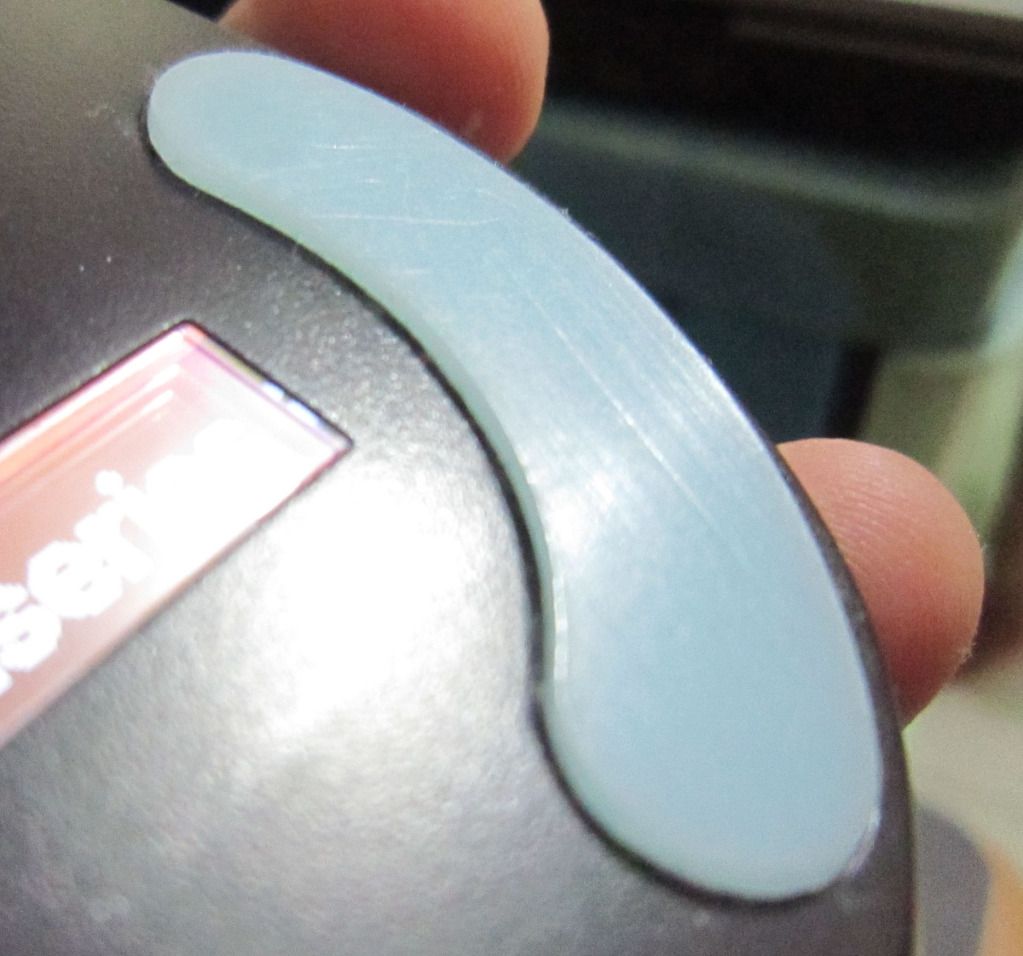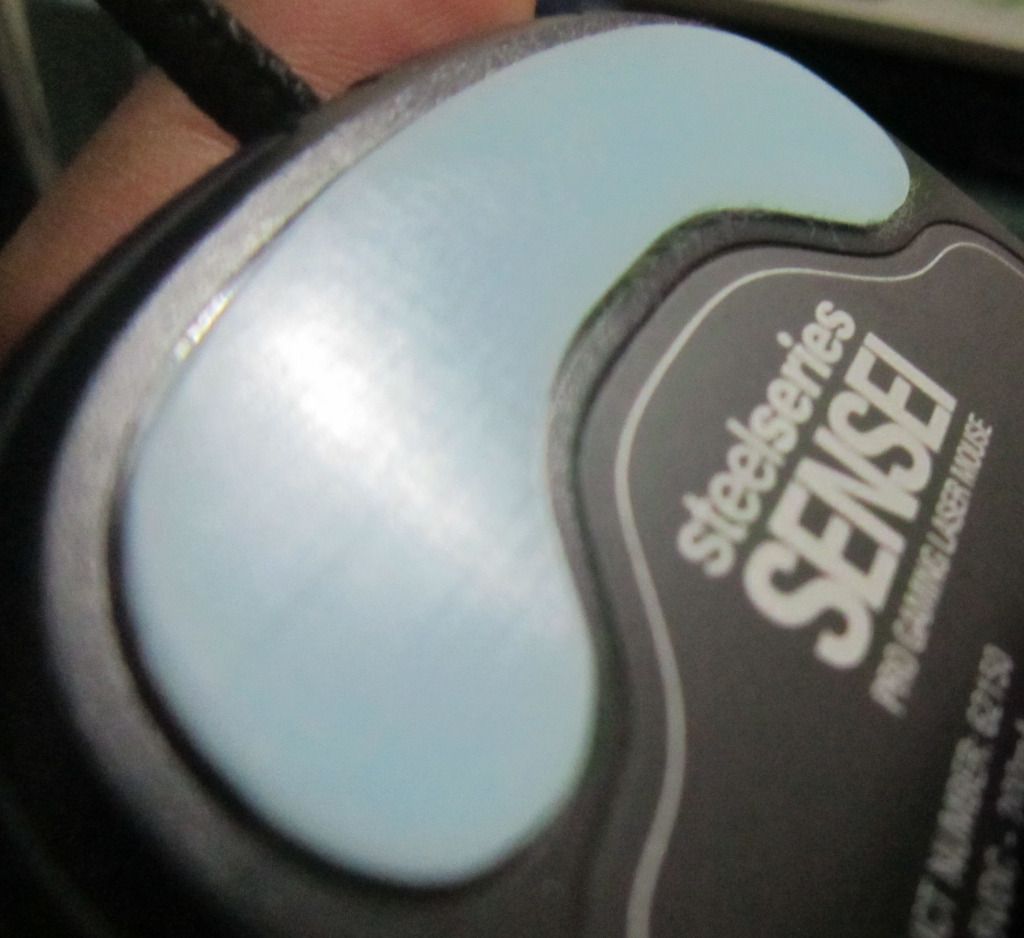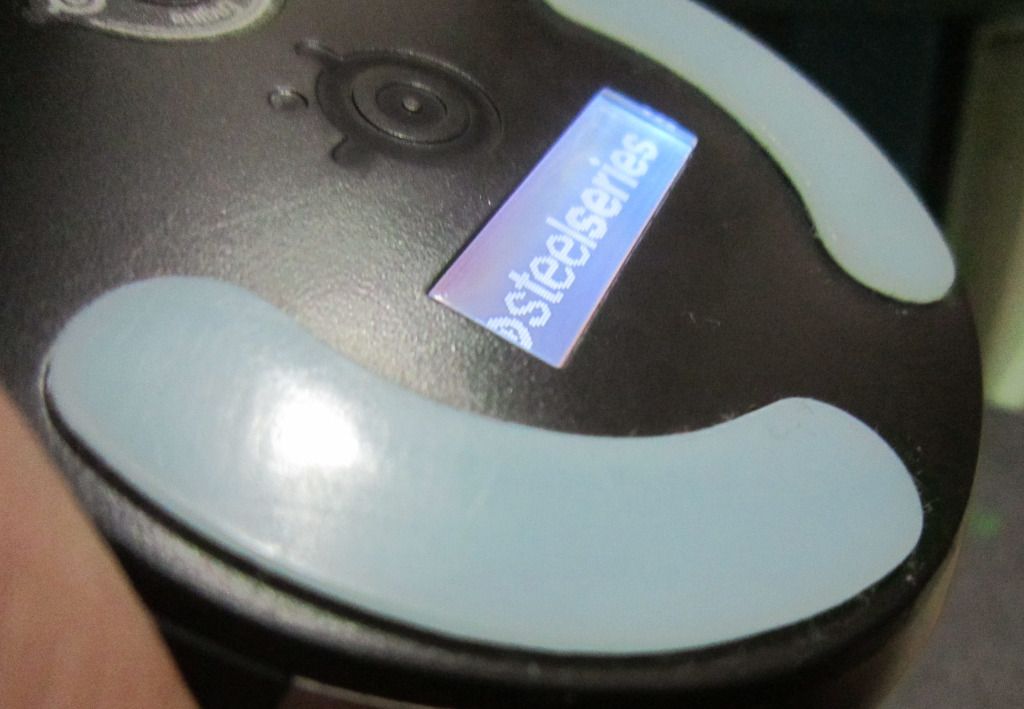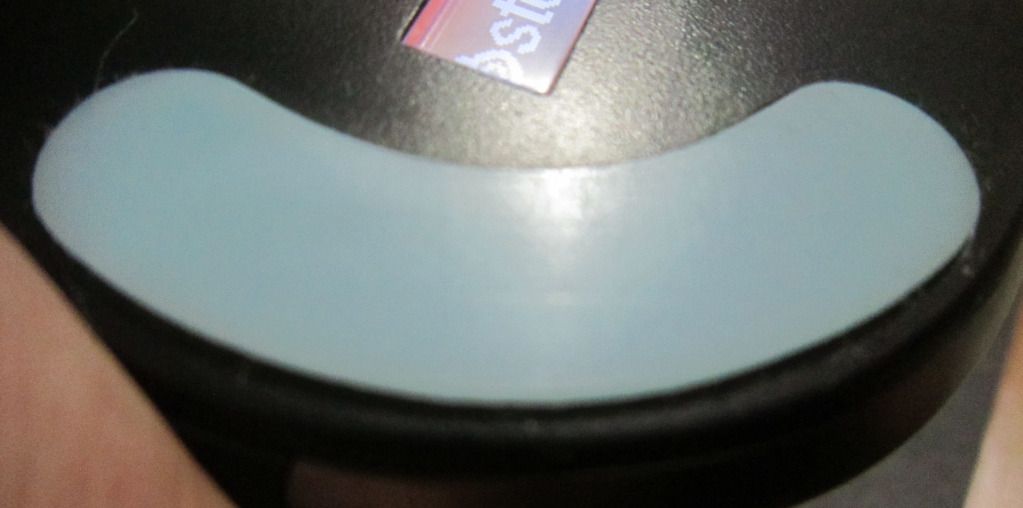 Edited by shogrran - 11/18/12 at 12:04am