This Classified is Closed
For Sale:
Clevo M980NU/BFG Deimos
Will Ship To: US48

Clevo M980NU (BFG Deimos)
Price:
$1300 USD or best offer
Condition:
Used
Warranty:
None
Reason for sale:
I haven't used it in a year, thus it is obvious I no longer need it.
Payment:
PayPal, Personal Check, Money Order/Cashier's Check, cash/check for local pickup
Item location:
Kenosha, Wisconsin, United States
Shipping:
Local pickup, UPS
International shipping:
No
Handling time:
Ships within 5 business days of receiving cleared payment
Feedback:
eBay Feedback Profile
,
HeatWare Feedback Profile
Specifications:
Clevo M980NU (BFG Phobos branded)
Intel Core 2 Extreme QX9300 CPU quad core CPU
8GB (2x4GB) Crucial DDR3
TWO GTX 280M in SLI
18.4" 1920x1080 LCD
DVDRW
Patriot TorqX 256GB SSD
OCZ Agility 60GB SSD
notebook holds three 2.5" drives, all mounting hardware/screws included
Windows Vista Home Premium 64-bit
B/G WiFi, Bluetooth, eSATA, ExpressCard, SD card, Firewire, etc.
misc games and driver disc (see pics)
8GB Phobos branded USB flash drive
512MB BFG branded USB flash drive containing PDF of service manual
"factory" included micro fiber cloth
220W power brick
BFG "blue man" mouse pad
two BFG "blue man" T-shirts (XL and XXXL sized, brand new and never worn/laundered)
Case Logic notebook backpack
(not pictured) CPU magazine Vol.10 Issue 02 (February 2010) with the notebook on the cover and a review
NOTE: The notebook has a cable TV input, but does not contain an actual TV tuner inside.
NOTE: The notebook is assembled, except for the two SSDs. They are in their original packaging from OCZ and Patriot, and are blank.
I used to work for BFG Tech. This notebook is my baby, but it is all grown up and ready to leave home.
$1300 includes shipping. It will be in 2 boxes and the notebook itself is pretty heavy.
I am willing to do local pickup for $1200 (save $100 on shipping). I'm in zip code 53144. We can meet at the local PD or some other public place.
Another reference I have... I'm a moderator at AnandTech forums under the same handle Zap.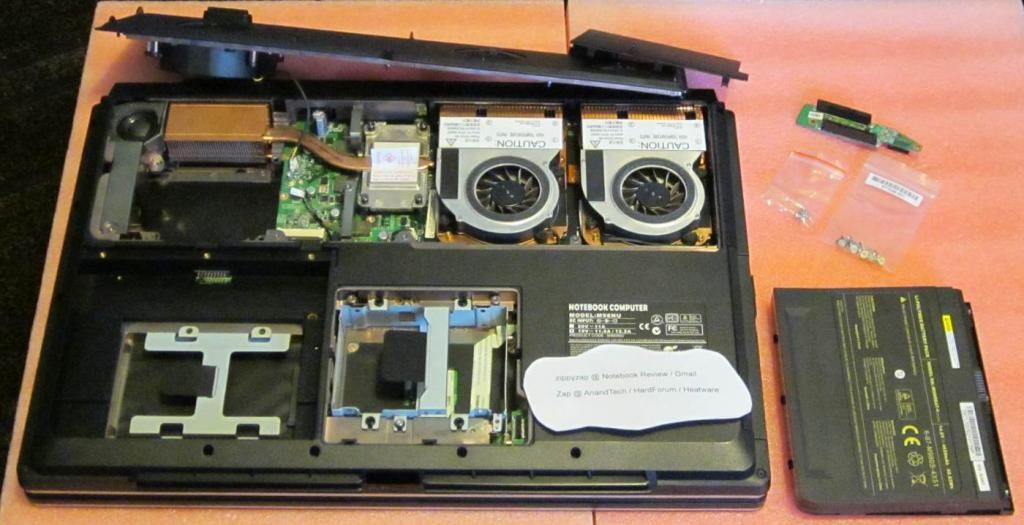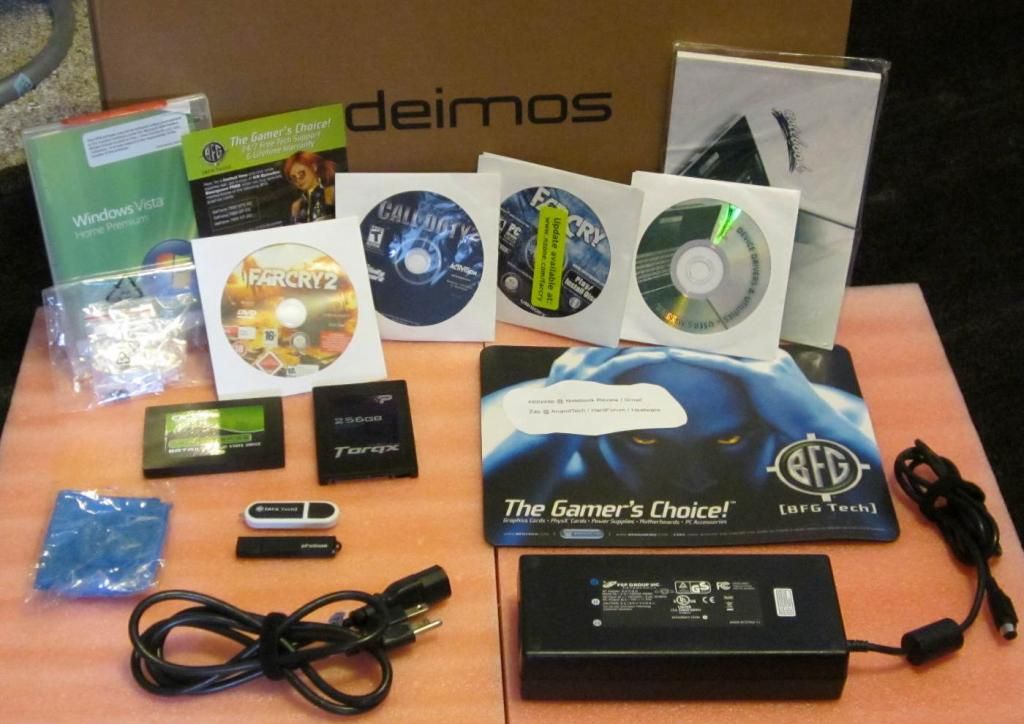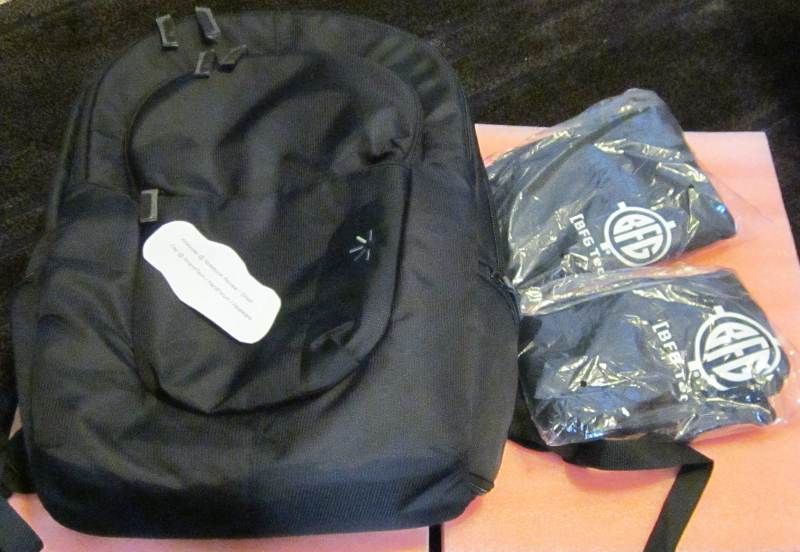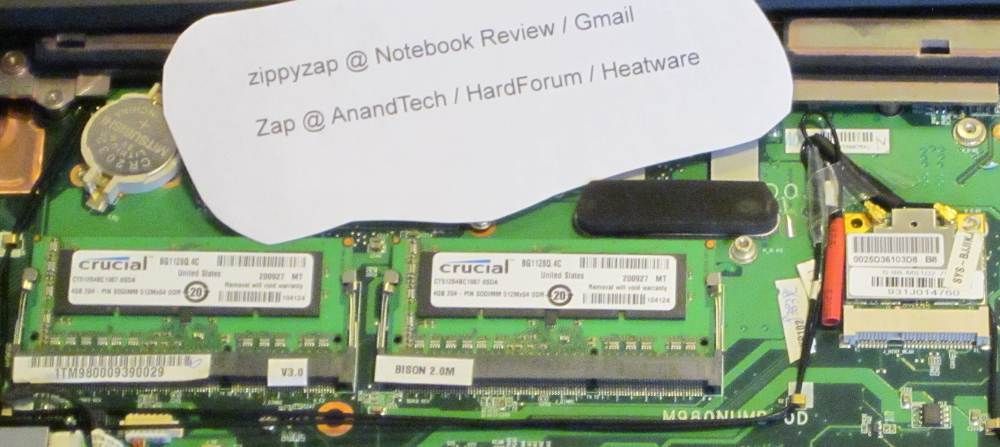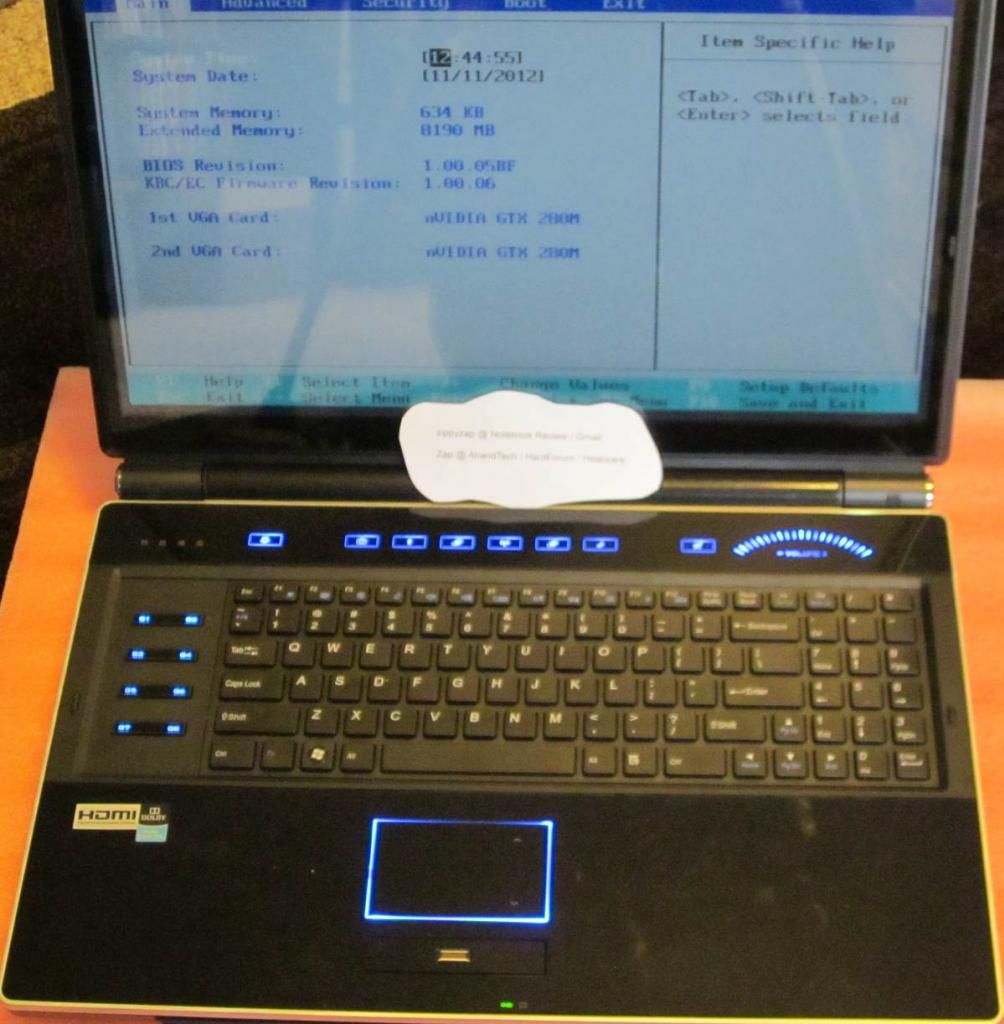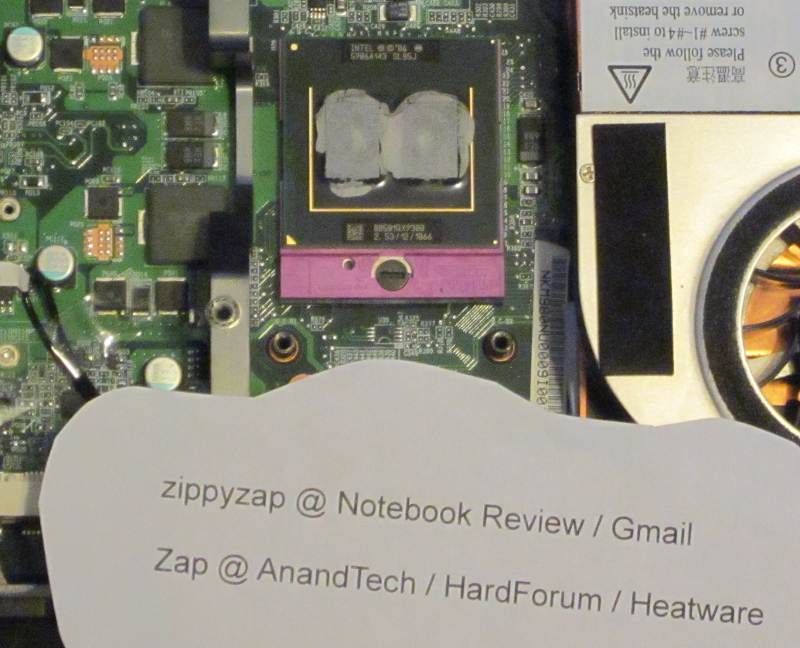 CPU
Motherboard
Graphics
RAM
Core i5-3570K
ASRock Z77E-ITX
GeForce GTX 670
8GB Samsung DDR3
Hard Drive
Optical Drive
Cooling
OS
Intel 330 240GB SSD, Crucial M4 256GB mSATA SSD...
Samsung DVDRW
CoolIt Eco
Windows 7 Home Premium x64
Monitor
Keyboard
Power
Case
Samsung 305T Plus, Dell 2005FPW
Cooler Master QuickFire Pro mechanical keyboard
Rosewill Capstone 450W
Lian Li PC-Q11B
Mouse
Mouse Pad
Audio
Logitech MX518
Allsop Metal
Onkyo TX-SR505 receiver, Polk bookshelf speaker...
View all
hide details
CPU
Motherboard
Graphics
RAM
Core i5-3570K
ASRock Z77E-ITX
GeForce GTX 670
8GB Samsung DDR3
Hard Drive
Optical Drive
Cooling
OS
Intel 330 240GB SSD, Crucial M4 256GB mSATA SSD...
Samsung DVDRW
CoolIt Eco
Windows 7 Home Premium x64
Monitor
Keyboard
Power
Case
Samsung 305T Plus, Dell 2005FPW
Cooler Master QuickFire Pro mechanical keyboard
Rosewill Capstone 450W
Lian Li PC-Q11B
Mouse
Mouse Pad
Audio
Logitech MX518
Allsop Metal
Onkyo TX-SR505 receiver, Polk bookshelf speaker...
View all
hide details