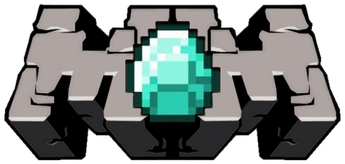 Download is FREE
This is going to help from getting started with Minecraft through to running your own servers.
Features:
Open Appdata and browse folders
Local or External IP fetcher with Port selection which can be copied to your clipboard with ease
Check if a Port is open or closed
Auto Config main server folder then auto config all remaining folders
Server Batch File generator with Templates including Folder Select
Batch File Generator now includes Bukkitcraft as a option
Batch File Generator now includes Schematic2Blueprint as a option
Start upto 6 Servers simultaneously
Fully customise all server folders as you wish and save configured settings
Program launch options and custom preference settings
Web Browser including popular links to websites such as: Minecraft, Minecraft Forums, Bukkit or Minecraft Minecraft Wiki
Launch Minecraft, MC Patcher or Schematic2Blueprint from the main window and option menu
Notepad is the Text Viewer in this version
Help window to learn more about the features and how to use them
Online Server List
For those with the previous Snapshot version, please Download and replace with this one when it's released as it fixes some bugs and adds new features including a download update message & icon for feature updates. Download will now be from Dropbox and the updates will download from the same url as the one posted in this thread on the 19th.
Promote your server with Minecraft Manager:
If you have a server and want it added to the Online Server section, please PM me your IP address, port & Country where it's hosted. Also add a brief description so I can add it to the server information text box.
Minecraft Manager (EXE) Virus Scan:
Edited by MrVelocity - 11/15/12 at 8:44am