I recently dropped a Crucial M4 128GB into my HP TM2 tablet. Its acting odd with it.
My hard drive, ( Western Digital Scorpio Blue 320GB) boots faster.
Random access is only hitting 6000 iops or so with 4k files.
Only noticeable diffidence with it is with hard drive dependent apps.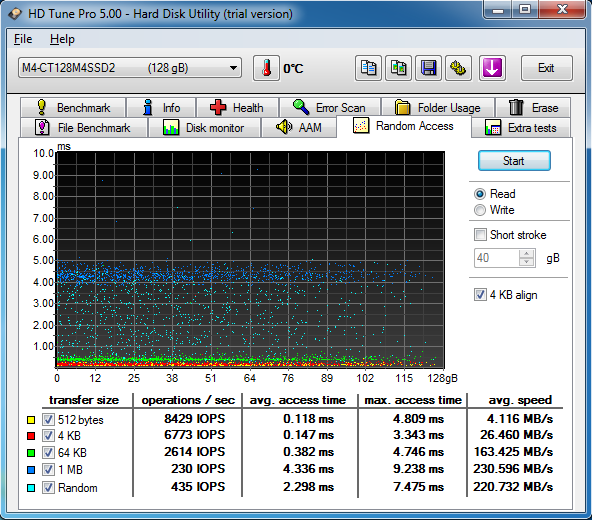 My System:
Core i3 380um
Intel hd 3k
4gb DDR3 800 6-6-6-15
Crucial M4 128GB
Any ideas?