Hi well this may not belong here but i didnt see anywhere else to put it.
i have a 10" Alpine Type X subwoofer with an Alpine MRX-M100 amp to power it so it gets its full 1000watt RMS power, well i have the sub in a sealed box and it sounds ok it dosnt hit as hard as it should so i did a bit a research and found that sub woofer boxes are almost more important then the sub it self when it comes to over all sound quality.
well all i had was a cheap sealed box and decided instead of buying another cheap box locally or buying a custom box online for $100-500 plus another $70-100 in shipping id just build my own keep in mind this is a first for me but i am determined even though i have no skills in carpentry.
I went to my local Home Depot and bought a 97"x47" board of 3/4" MDF ( Medium Density Fiber) for $33. I spent all day today doing calculations and penciling in my design on the MDF board and finally cutting it.
According to my calculations this ported box set up should be tuned to 36hz which is perfect for my Type X subwoofer.
anyway here is a mock up, its just the boards standing on their own they are not glued yet and i have yet to cut the subwoofer hole, i hope to finish tomorrow.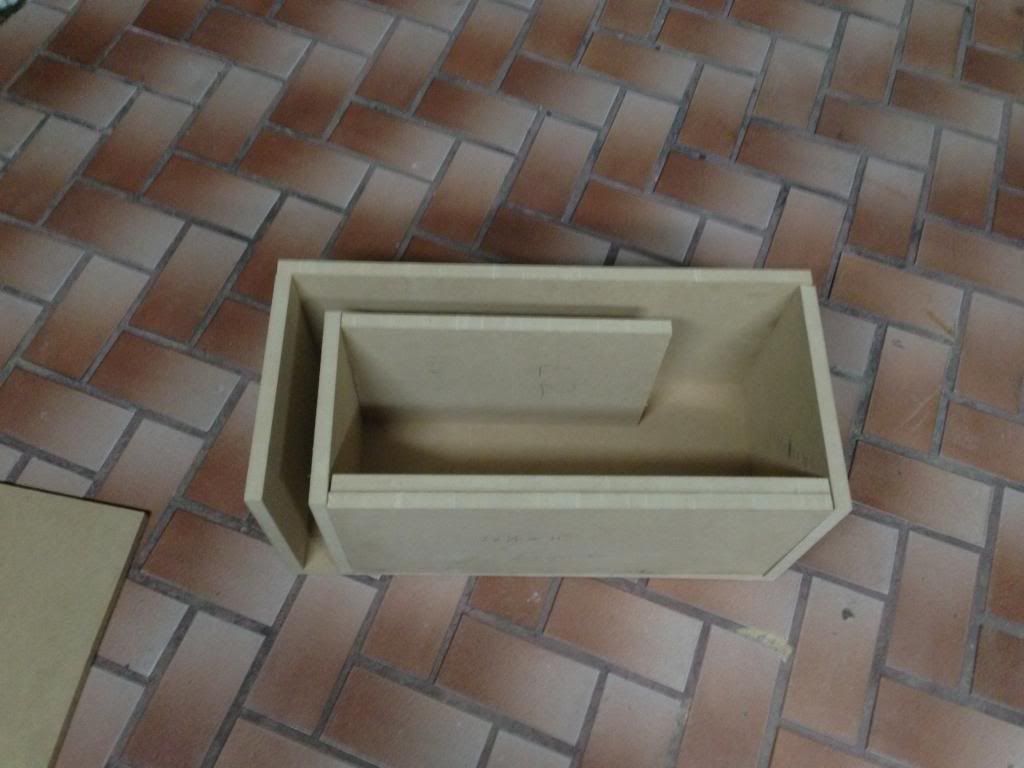 let me know what you guys think, please remember this is my first box build and im a noob!
ill update tomorrow when its finished but i dont even have carpeting yet id like to test the box out before spending more money to make sure i didnt make a turd lol
Edit: forgot to mention this is for a single 10" sub
Edited by battosaii - 11/17/12 at 11:02pm