Quote:
Originally Posted by
l0max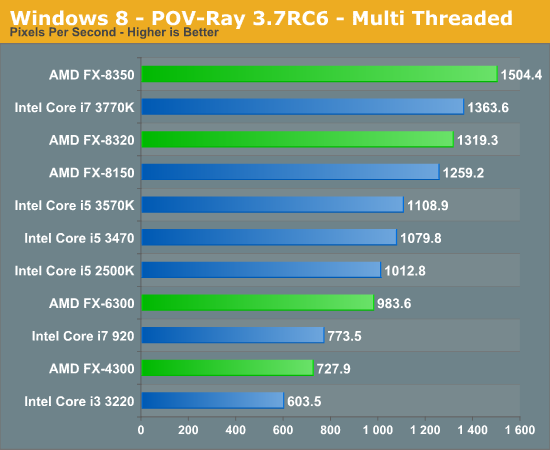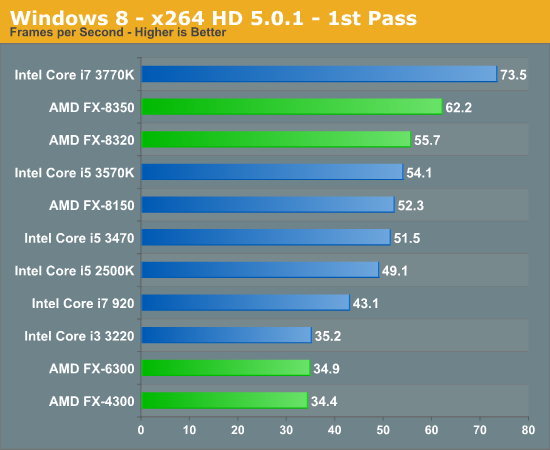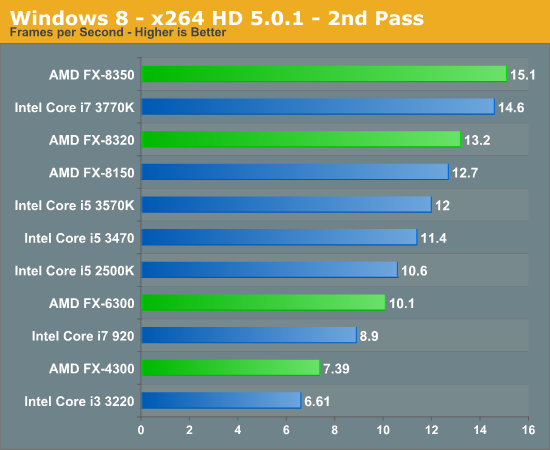 the 8350 or 8320 at 4ghz offers similar or better performance in multithreaded applications
Slashdot
You are comparing a 4GHz 8350 vs a 3.5GHz 3770K. Hookies is comparing them clock for clock @ 4GHz, which makes the 3770K considerably better. They can generally OC to the same amount give or take 100MHz/200MHz.
Also to the guy who said the 8350 can do 4.7GHz on a stock cooler you completely ignored my post.
Quote:
Originally Posted by
iinversion
4.7GHz is not going to happen with the stock cooler, if it even happens at all. Unless he does not care about temps. You can put any CPU at any frequency on the stock cooler, but when you put stress on it the temps are going to skyrocket (CPU can still be stable), but temps would not be wanted for 24/7 at all without risking major degradation of the chip.
.