USB flash drive, USB drive, USB memory, Pen drive; whatever you call it.
I have a 128mb General Electric branded PQI intelligent stick myself. Originally one of the smallest and thinnest USB drives but I heard the new Sony Microvault is even smaller. I'm thinking of getting a 1gb one as well.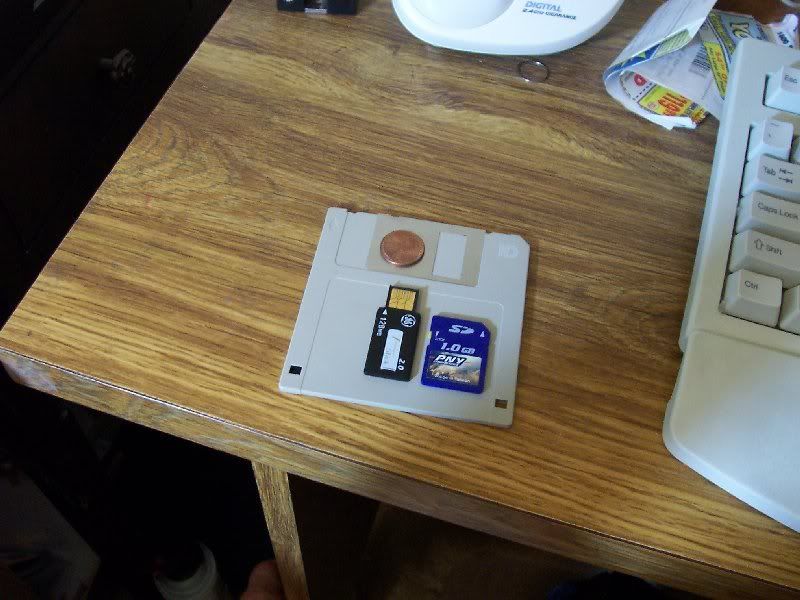 What brand/size of USB drive do you have ?
CPU
Motherboard
Graphics
RAM
Core 2 Duo E8400
MSI P45 Neo3-FR
Sapphire Radeon HD3450
2 gb (2x 1gb Corsair XMS2 DDR2-6400)
Hard Drive
Optical Drive
OS
Monitor
160gb Hitachi Deskstar
Liteon SOHW 832s DVD R/RW
Windows XP Home
NEC LCD1760v 17" LCD
Keyboard
Power
Case
Mouse
Generic "Spill Proof" :)
Antec NEO-HE 500 (500 watt)
SuperPower Zephyr KS201XP
Genius EasyMouse +
Mouse Pad
Black
View all
hide details
CPU
Motherboard
Graphics
RAM
Core 2 Duo E8400
MSI P45 Neo3-FR
Sapphire Radeon HD3450
2 gb (2x 1gb Corsair XMS2 DDR2-6400)
Hard Drive
Optical Drive
OS
Monitor
160gb Hitachi Deskstar
Liteon SOHW 832s DVD R/RW
Windows XP Home
NEC LCD1760v 17" LCD
Keyboard
Power
Case
Mouse
Generic "Spill Proof" :)
Antec NEO-HE 500 (500 watt)
SuperPower Zephyr KS201XP
Genius EasyMouse +
Mouse Pad
Black
View all
hide details