Sorry DP
Took some photos of the ghosting with my Android camera (Galaxy S2), not the best but you can see the ghosting in action: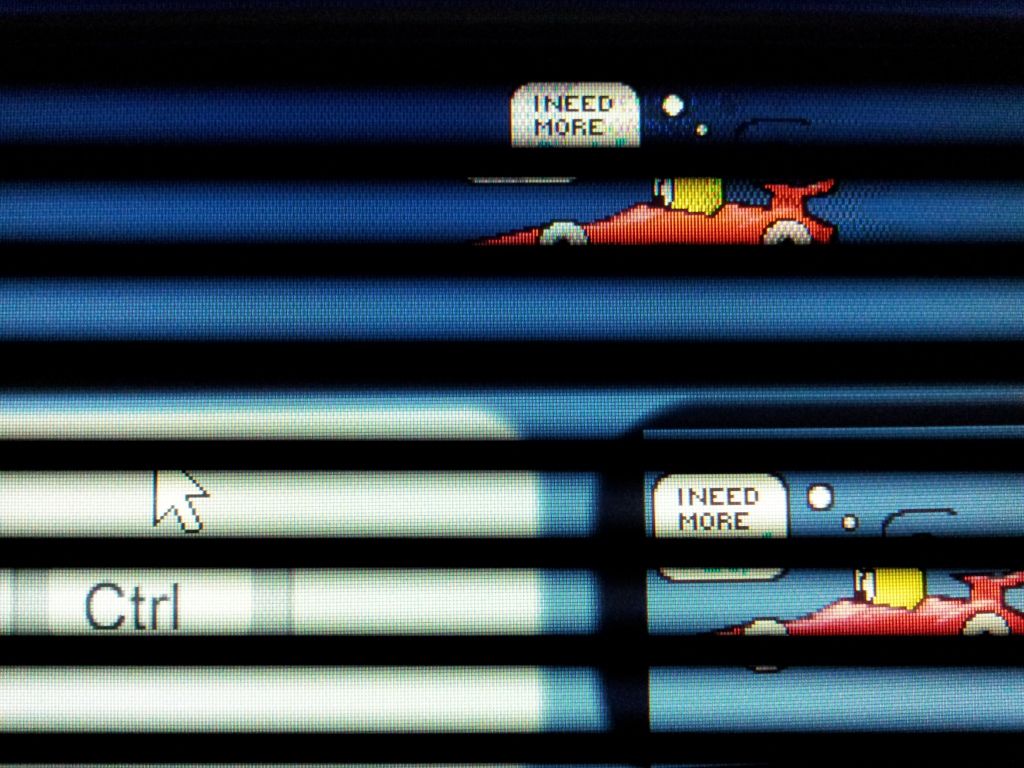 Stripes on the screen are due to my camera not being fast enough to capture 1/12th of a second, but if you look at the car at the top which is moving from right to left pretty fast, you can (hopefully) see the ghosting trails. It's most noticeable on the text in the speech box. It shoes up very faintly in the photo, but on screen that sort of ghosting is very visible.
Also 1-2cm I mentioned before is definitely off, but it gets to 1cm no problem as is visible.
Edited by hamzatm - 1/20/13 at 5:59pm
CPU
Motherboard
Graphics
RAM
Intel Core i5 2500k
MSI P67a GD53
GTX 680
Corsair LP 2x4GB 1600Mhz
Hard Drive
Hard Drive
Hard Drive
Cooling
WD Caviar Green 1.5TB
Corsair Force 3 120GB SSD SATA III
Crucial M4 256GB
Gelid Tranquilo rev 2
OS
Monitor
Keyboard
Power
Windows 7 Ultimate 64 bit
BenQ XL2411T
CM Storm Quickfire Rapid MX Brown w/ stock blac...
XFX Core edition 750W
Case
Mouse
Mouse Pad
Audio
Corsair 550D
Zowie AM, Steelseries Xai
Steelseries 9HD/QCK
Sennheiser PC360 w/ Creative X-Fi XtremeGamer
View all
hide details
CPU
Motherboard
Graphics
RAM
Intel Core i5 2500k
MSI P67a GD53
GTX 680
Corsair LP 2x4GB 1600Mhz
Hard Drive
Hard Drive
Hard Drive
Cooling
WD Caviar Green 1.5TB
Corsair Force 3 120GB SSD SATA III
Crucial M4 256GB
Gelid Tranquilo rev 2
OS
Monitor
Keyboard
Power
Windows 7 Ultimate 64 bit
BenQ XL2411T
CM Storm Quickfire Rapid MX Brown w/ stock blac...
XFX Core edition 750W
Case
Mouse
Mouse Pad
Audio
Corsair 550D
Zowie AM, Steelseries Xai
Steelseries 9HD/QCK
Sennheiser PC360 w/ Creative X-Fi XtremeGamer
View all
hide details