As the name implies, another "Shift" will be made with the HDD cooling using two of these: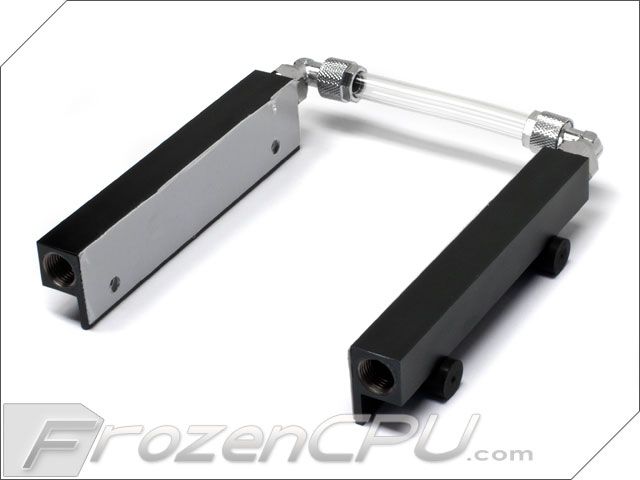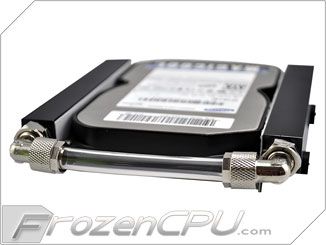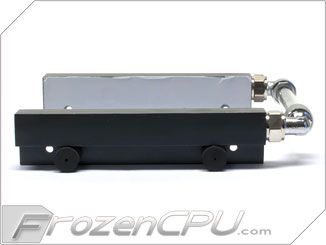 http://www.frozencpu.com/products/12725/ex-blc-233/Magicool_Hybrid_Pro_35_HDD_Water_Block_Anti-Vibration_Adapter_MC-BLOCK-HDD.html?tl=g30c203&id=qgdUqvQc
This will mean that the HDD hotswap cage will need to go, and the entire HDD bays will be de-riveted too. The HDDs will be run parallel at the end of the loop, after the RAM. Hopefully I can fit 3 rads (420/280/240 or 420/240/240) as well. Another thing, the Z77 chipset will not be water cooled, just the VRMs.
So far the Bitspower RAM block is lazily installed and desperately waiting for coolant to run through it. Ensourced 24-pin harness stitched and installed onto the motherboard.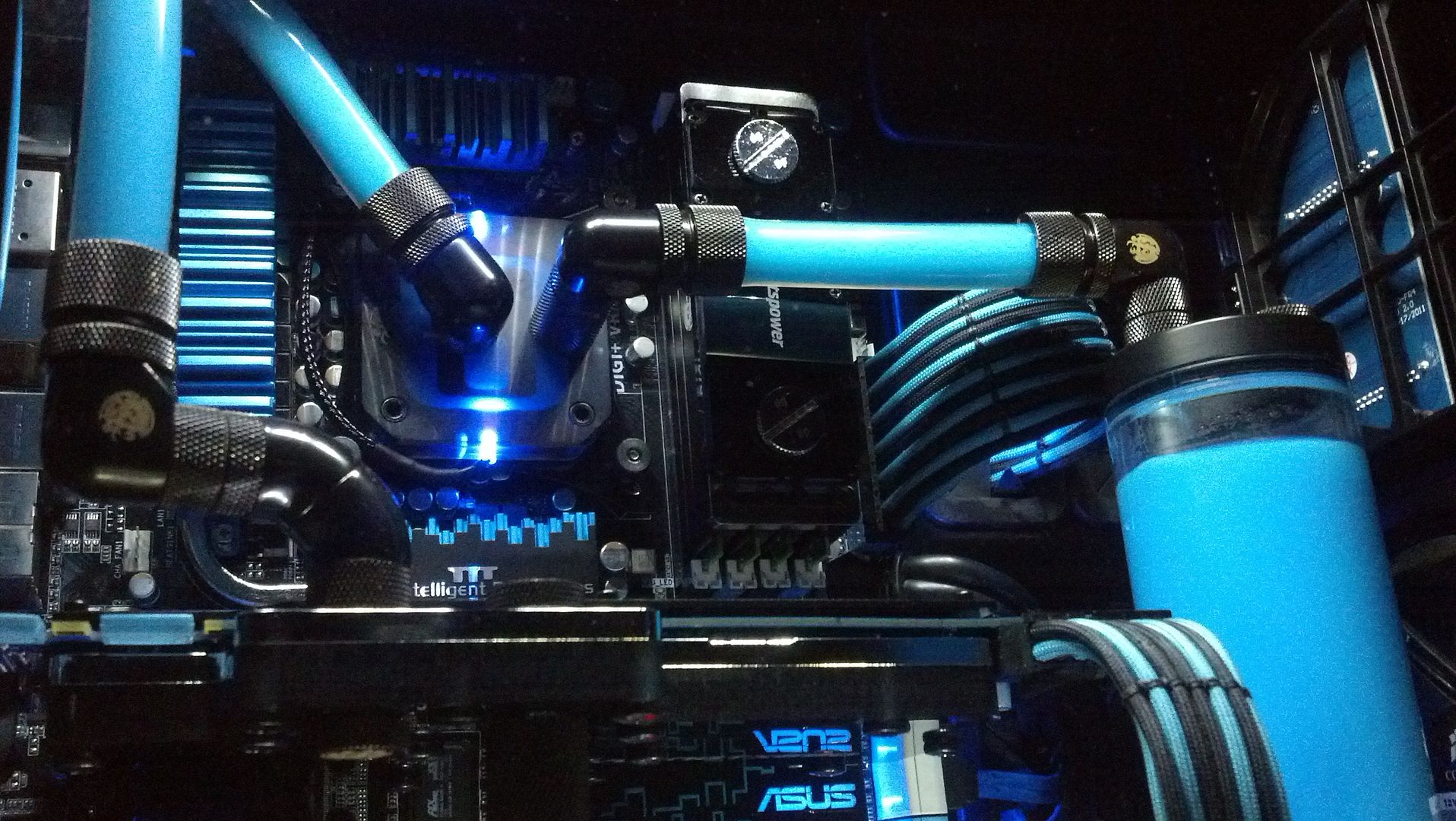 No response yet from Gigabyte for my GTX 670 RMA, as expected. I may have to just upgrade the loop without it for now.
More to come...
Edited by joejoe69 - 6/13/13 at 12:53am