Quote:
Originally Posted by
joejoe69
Bitspower Dual D5 front LED acrylic plate painted gloss black from behind to hide the LEDs a little. Only the edge of the LED plate will illuminate instead of blinding me while the lights are off.
Warning: Spoiler!
(Click to show)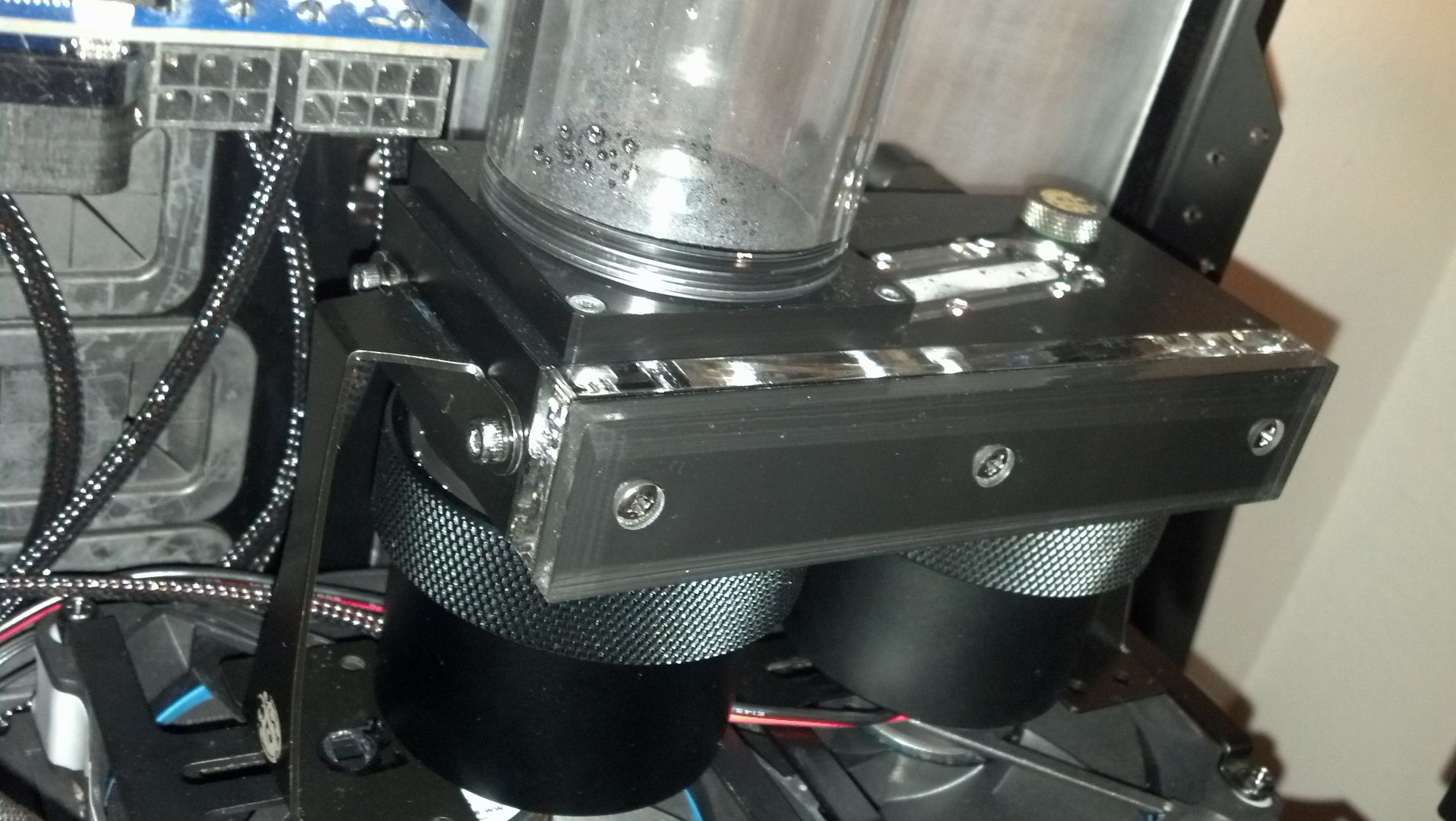 I had to refine the last fitting route to the EX360. The last configuration was a little tense. Adding a dual rotary fitting really loosened things up and straightened things out.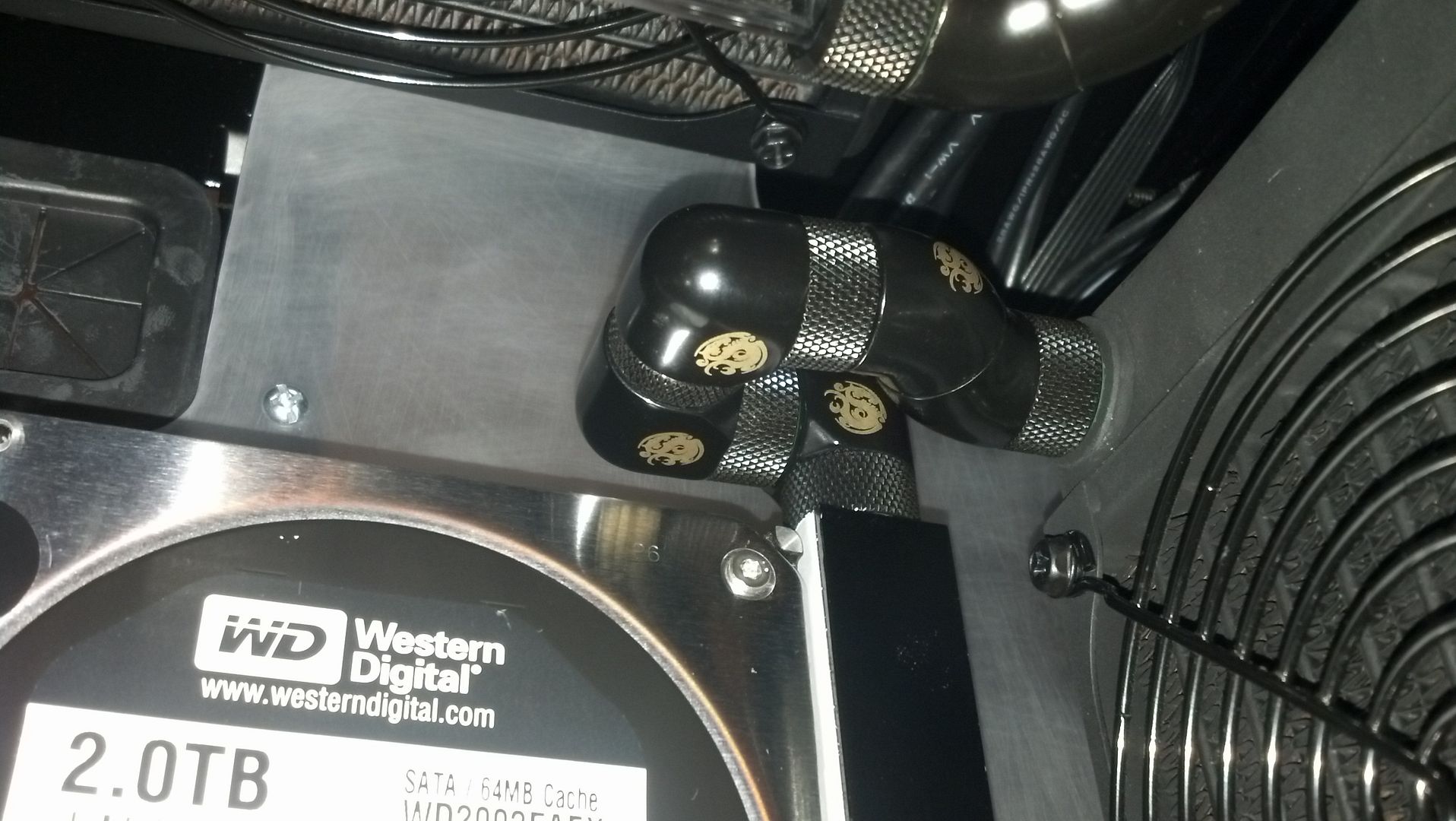 All rads are finally fitted and tightly mounted. Apparently it turned out that I didn't need to fab mounting brackets for the front EX360.
The mockup provided more room between the front/bottom rads, at least 20mm. With the final mount, only a hair over 1mm separates the rads. They're tight though and they won't go anywhere.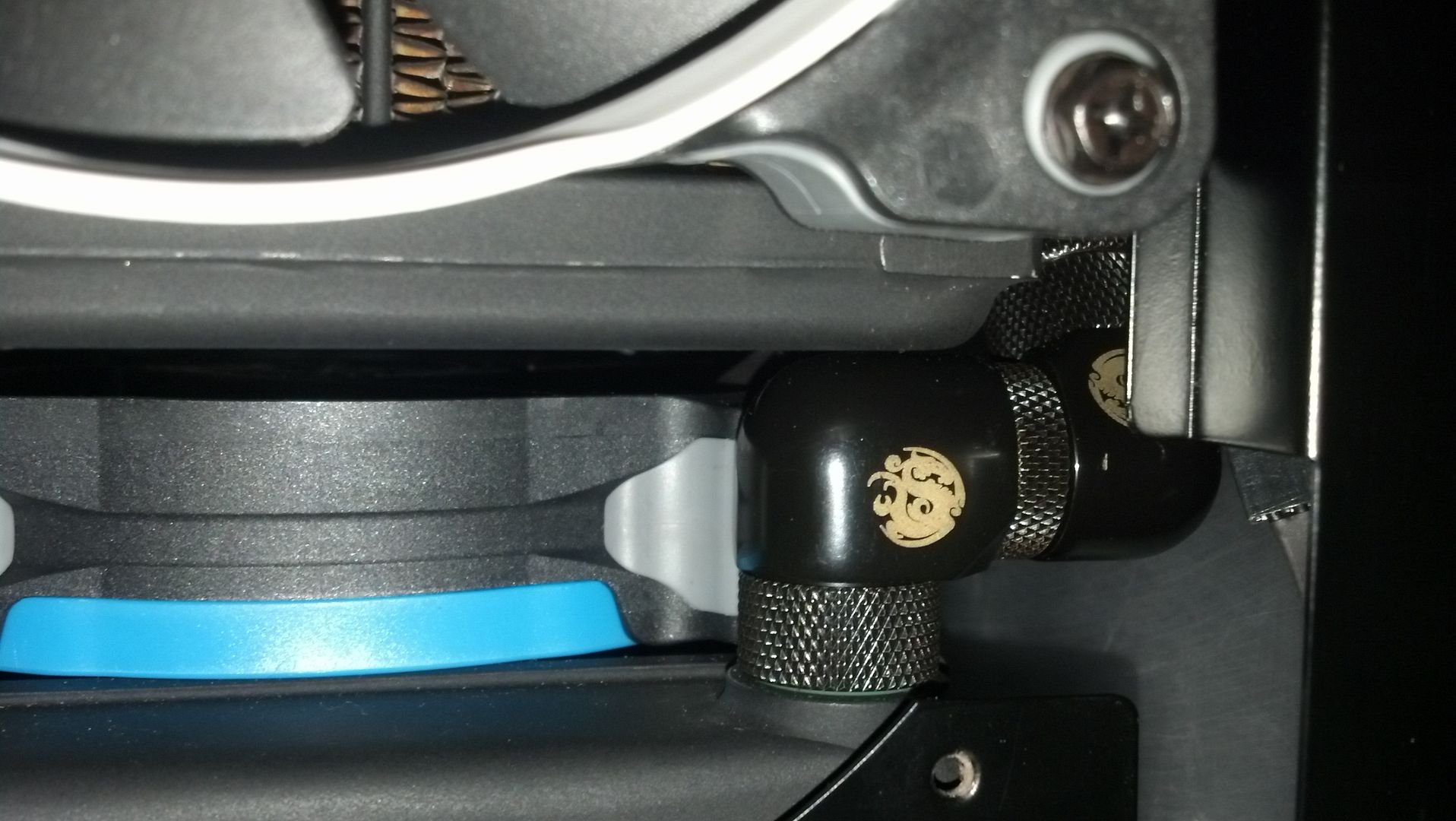 The front SP120 QE fans are installed on the EX360.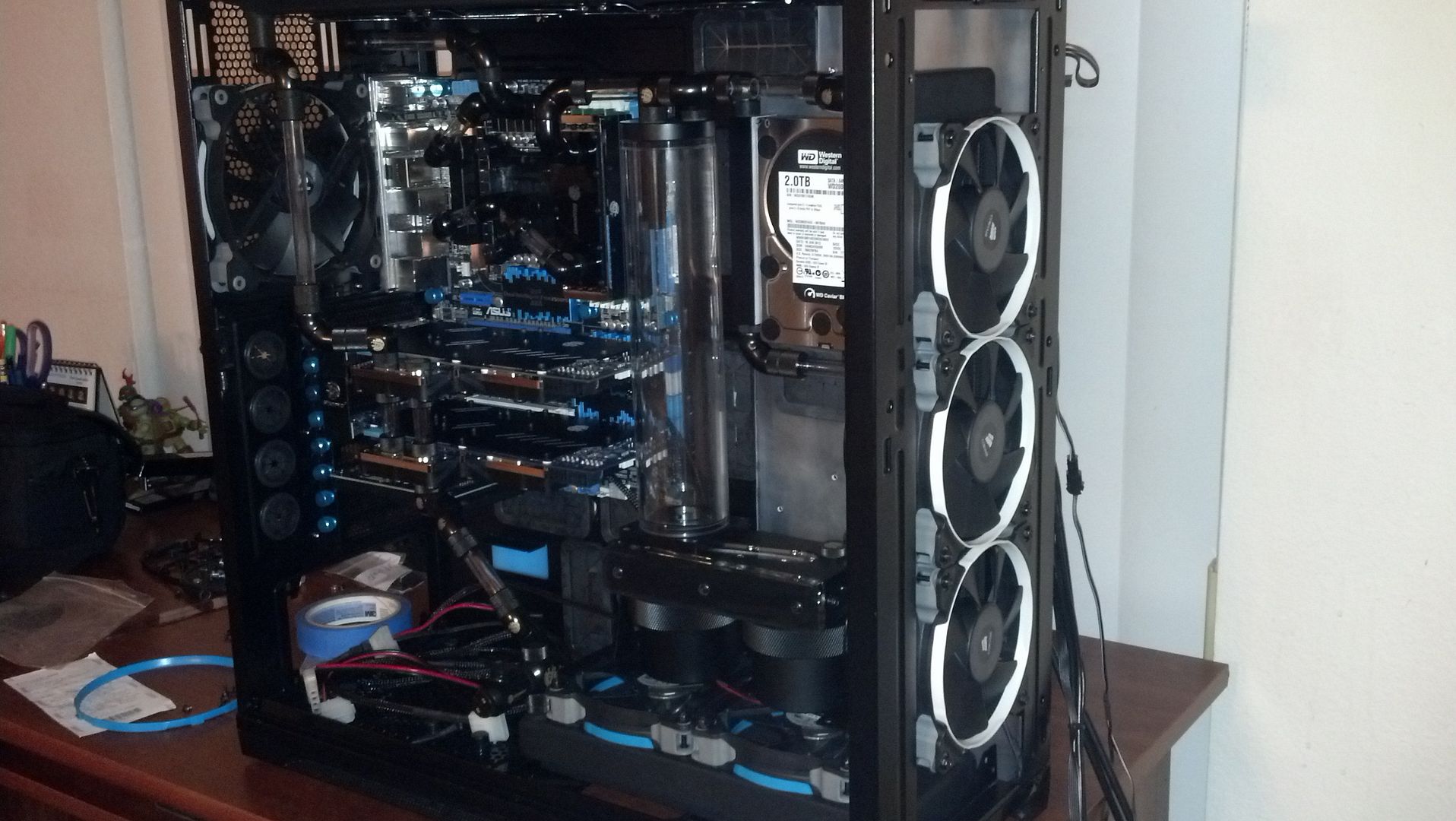 A view of all fans with white rings on the outside to match the Switch 810's white lighting accents and the white LED XSPC temp displays that will be mounted on the top 5.25" slot plate. Modding the front panel for the front rad will require more Modder's Mesh.
I'm glad to say I am the first to stuff 3 good sized rads in this case.
900mm
of cooling capacity!!
Subbed. I gotta say normally the blue PCB on the Gigabyte cards is a real turn off for me...usually throws builds off. But it's working great here, with all the blue bits on the motherboard, and the blue rings on the fans on the bottom rad...definitely a winner.