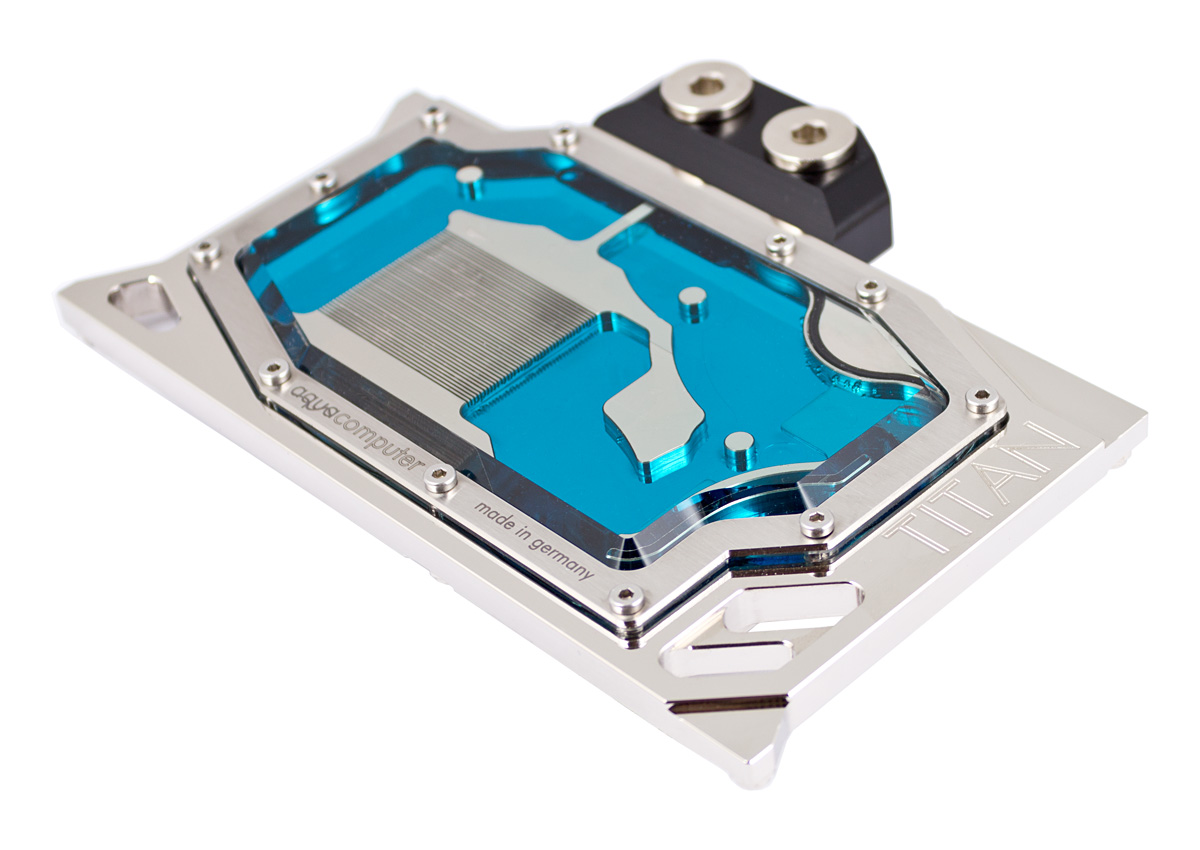 That Aquacomputer block is pretty sweet looking! Although, I'd never buy one as I don't like clear covers and light entering by liquid loop. Bravo for a cool design though.
Overall, I think XSPC as the nicest looking opaque Titan block:
My four EK Titan blocks work really well and look OK, but EK will have to step up their game in the looks department with these new entries around..