How to troubleshoot a pc that won't boot
I did a search on OCN about this and came up with nothing and I have been noticing a lot of people with boot problems lately so I decided to write up this little howto in hopes people might just be able to solve their booting problems from reading this thread. If I forgot something or if you think of something I might not know about, post it in here and I will update this howto.
This being overclock.net and seeing as how most of us are fiddling in our CMOS settings to get the best possible overclock I say we start with Ruling that out.
1. Clear the CMOS. You can do this by Unplugging the Power supply from your motherboard, removing the battery on the motherboard, (which is usually round flat and metal and is clipped to your motherboard), and finally resetting the jumper on your motherboard. Sometimes you may have to leave the battery out and the jumper on for several hours before your CMOS is cleared so be prepared to wait a while.
Whether your pc is not posting, freezing at the loading of the Operating System, or your getting some error before loading the Operating System, the first possible problem is an unstable overclock or unstable CMOS settings. (overclock too high, ram settings unstable, unlocked PCI frequency, etc.)
2. Boot into Safe mode. Press F8 When windows starts loading. This doesn't apply if you don't even post. If you get a Post message and it freezes or reboots when loading windows, try this. If Safe mode works, you may have installed a driver that doesn't work for you, there may be a virus or spyware or something causing errors on boot. If this is the case, try doing a virus scan or booting into last known good configuration or even trying a System Restore. These can help you restore OS settings back to a time where you had no trouble booting.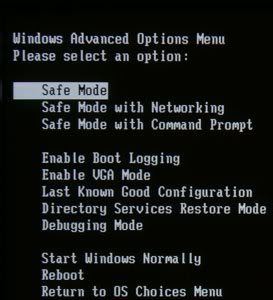 3. If Safe mode wouldn't load or if you still can't boot after system restore or last known good configuration. Try using your windows CD and doing an installation repair by booting with the CD and selecting installation repair when prompted to install windows. This will restore any possible missing or corrupted system files and rule out the possibility of a software problem.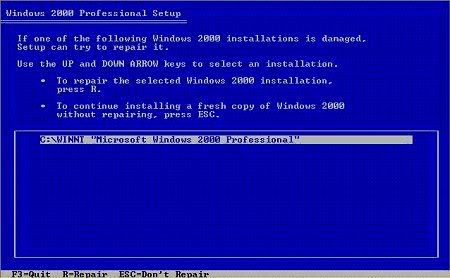 4. If an installation repair did not work or if you were never able to make it past POST then there is most likely a hardware problem (ie: loose cables, bad ram, dying hard drive, dead processor, bad motherboard, etc.) The first thing to check is the cabling. Take your time and make sure all cables are properly connected. Check power cables, IDE cables, SATA cables etc, then try booting again.
5. If loose or improperly connected cables were not the problem try taking out all hardware except 1 stick of ram, processor, power supply, video card and hard drive and try booting. If it boots, try adding back one piece of hardware at a time and booting until you can't boot anymore. When you can't boot, you know that piece of hardware is affecting your ability to boot. It may be dead, dying, not seated properly, incompatible with other hardware, etc. I would suggest contacting the manufacturer of that part to figure out what to do with that piece of hardware.
6. If you still can't boot with Just your power supply, processor, 1 stick of ram, video card and hard drive the problem lies with one of those parts. At this point the best way to check is to replace or test each piece of hardware one at a time until you find the culprit. If you aren't getting a beep code, it is most likely your ram. If you have another stick of ram, try switching them and placing it in different ram slots. Or if you can POST you can try using memtest. A memtest boot floppy can be downloaded
here
. You can try your ram in another motherboard but remember this does not rule out incompatibility with your motherboard, unless, of course, the test motherboard is the same model and has the same bios version as yours. Try switching the video card if you have an extra one or borrow a friend's. The last two things to be checked should be the Motherboard and the Power supply as they can cause a wide range of problems and are usually the hardest to replace. Basically, if all your parts work in another motherboard and your parts are 100% compatible with your motherboard than you should try testing your power supply. I strongly suggest you not place your possibly not working power supply in another system as you can risk damaging other components. Instead it would be best to take a working power supply and test it with your system. If it still doesn't boot, chances are it's the motherboard.
This Guide is the first guide I have written and is limited to my knowledge, so if I have left something out or you have any input on how I can make this guide better please post and I will update the guide A.S.A.P.