I originally started this mod back in 2009 but funds loss of job and other life activity's got in the way Jan 2012 i finally finished it .
the original plan can be found here
http://www.overclock.net/t/620056/frightning
Things that have changed from the original
GFX card is watercooled
No motherboard cover
No side window
and no GFX card cover as i liked the look of the block
Paint Color IS Arden Blue
Building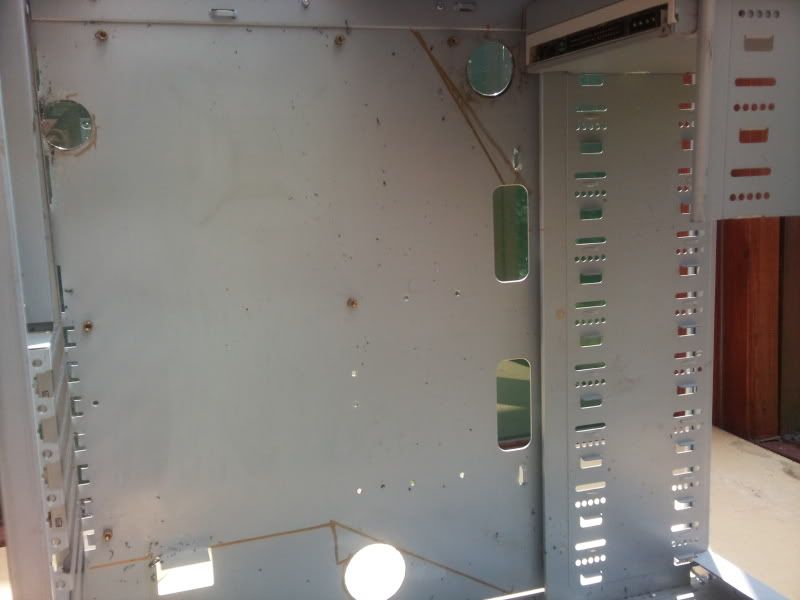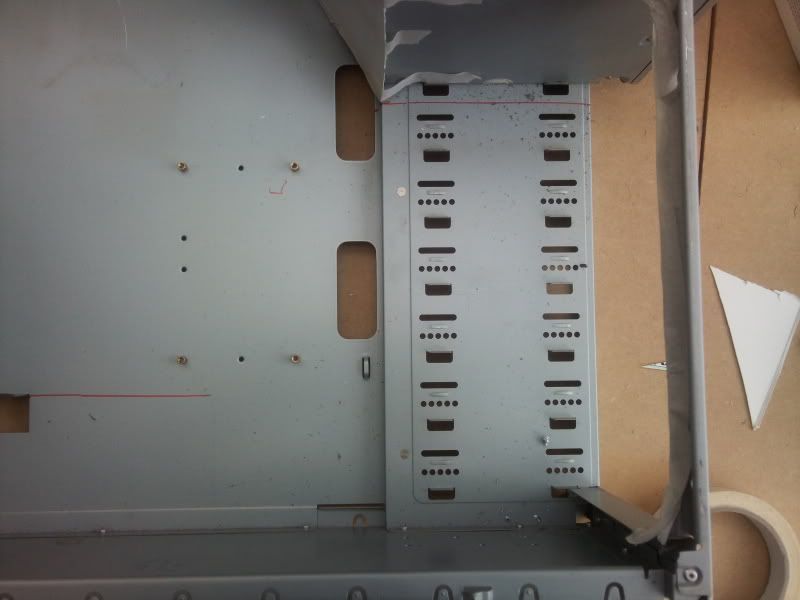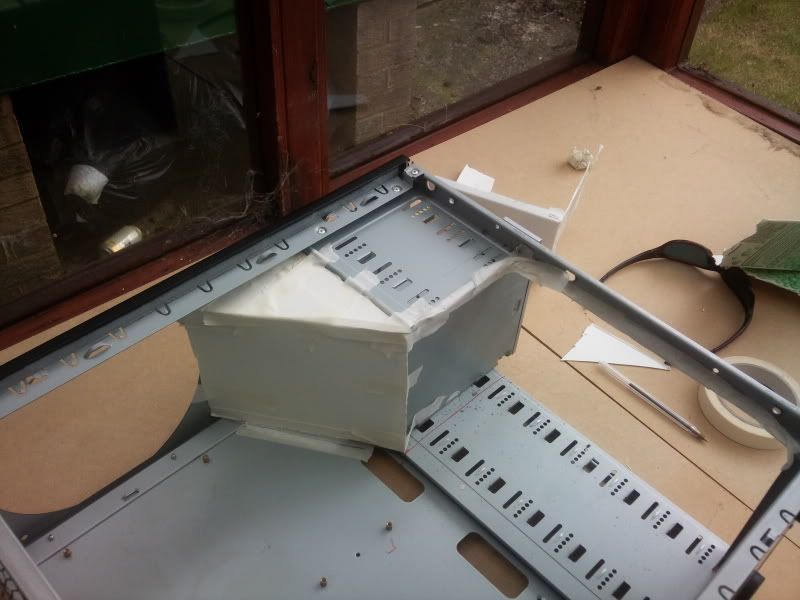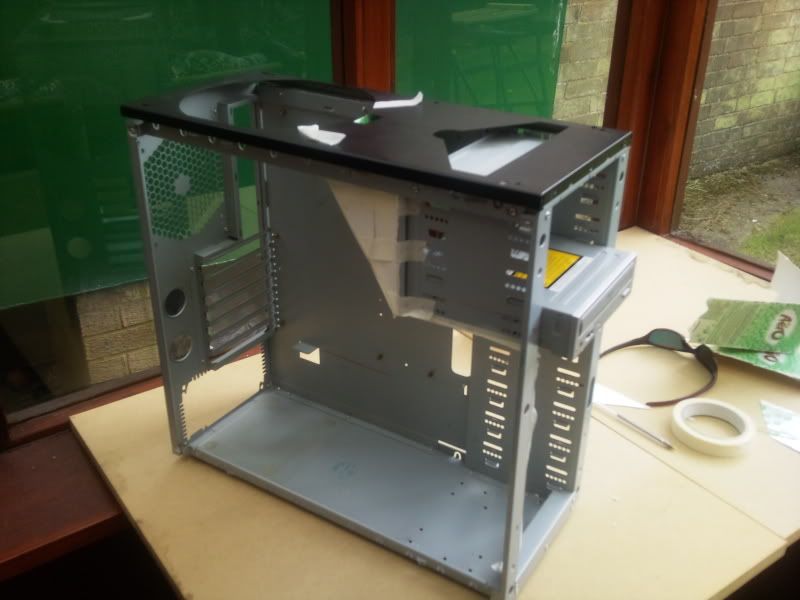 i forgot to get a picture of the wires before i put the back panel on as and it was quite a struggle to get it on i left it as it is. but all wires are round the back of the case
Didn't have a metal bender so made my own with screws MDF and a vice.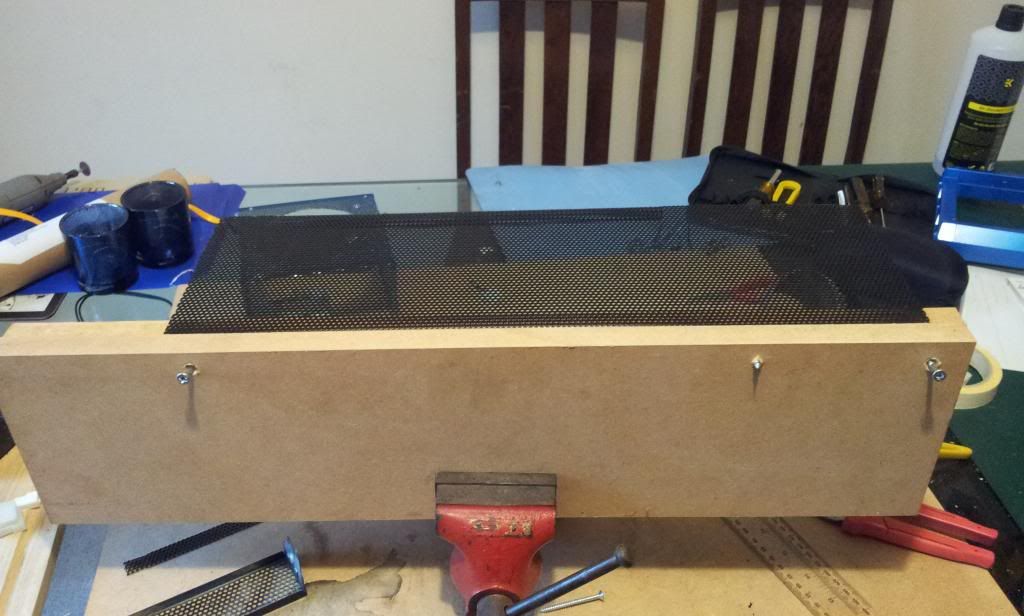 Leak testing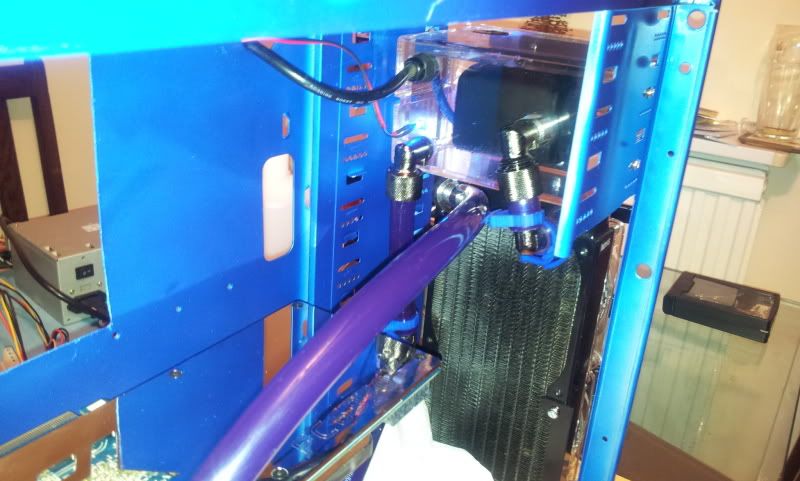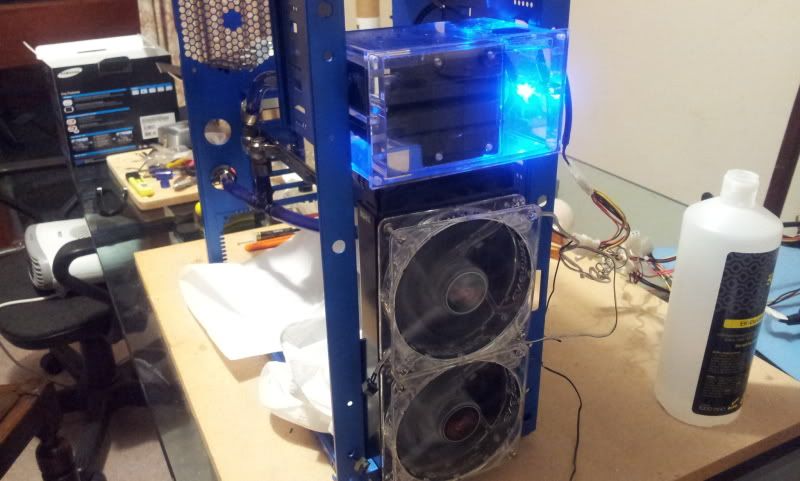 here are the Final pictures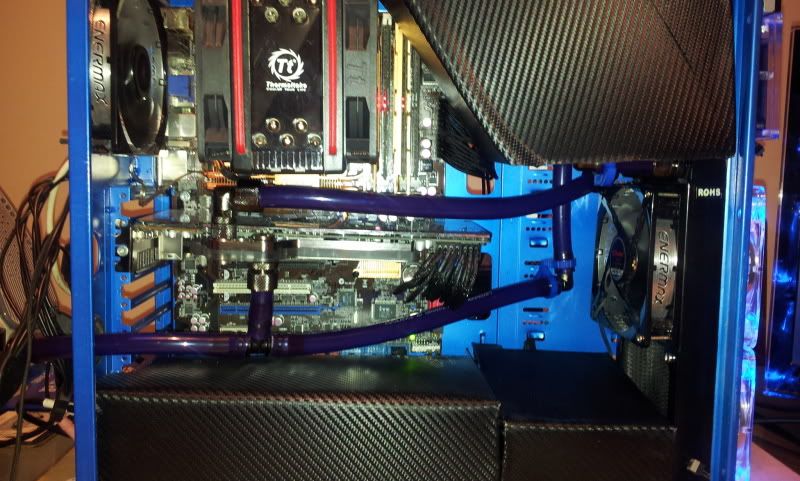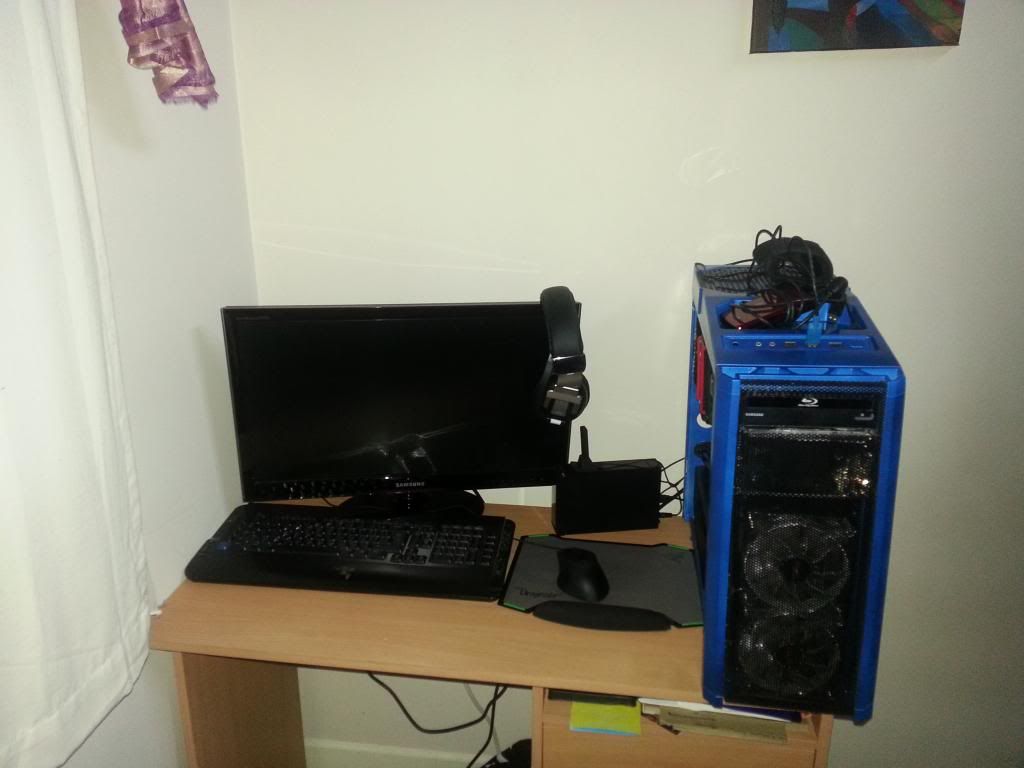 It was a fun experience some strange quirks put the GFX card in with back-plate attached didn't work pulled hair out took apart put back together without back plate and it worked. put back-plate on while attached to mobo and it worked must of been shorting somewhere.
I am now in the process of saving for a new build thinking about building a machine in a prodigy case as im finding this one is quite heavy to take to lans.
CPU
Motherboard
Graphics
RAM
AMD phenom 2 965BE
ASUS M3N-HT-DELUXE MEMPIPE
hd6970 with ek full cover block
7GB GIEL DRSGON X SERIES
Hard Drive
Optical Drive
Cooling
OS
1TB SAMSUNG SPINPOINT F3 x2 1x Spinpoint F4
samsung blueray drive
water cooling for gfx air for cpu
WIN 7 PRO X64
Monitor
Keyboard
Power
Case
samsung P2450H
RAZER TARANTULA
Silent Pro Gold 1000w
ANTEC 900
Mouse
Mouse Pad
COOLERMASTER CM STORM SENTINEL ADVANCE
RAZER vespula
View all
hide details
CPU
Motherboard
Graphics
RAM
AMD phenom 2 965BE
ASUS M3N-HT-DELUXE MEMPIPE
hd6970 with ek full cover block
7GB GIEL DRSGON X SERIES
Hard Drive
Optical Drive
Cooling
OS
1TB SAMSUNG SPINPOINT F3 x2 1x Spinpoint F4
samsung blueray drive
water cooling for gfx air for cpu
WIN 7 PRO X64
Monitor
Keyboard
Power
Case
samsung P2450H
RAZER TARANTULA
Silent Pro Gold 1000w
ANTEC 900
Mouse
Mouse Pad
COOLERMASTER CM STORM SENTINEL ADVANCE
RAZER vespula
View all
hide details