Program Category:
Benchmarking
SiSoft Sandra XI Lite.
This version further builds on the re-written user interface (UI) as introduced in 2007, adding UI improvements like:
* Multi-Core Efficiency benchmark: Shows how efficient the processors cores and their inter-connects are in comparison to other typical processors.
* Mobile Device Transfer: Shows how fast your computer can transfer data to/from your mobile device (PDA2, Smartphone2) and how this compares to other mobile devices.
* New benchmark comparisons: 'difference' bars to quickly see differences in values.
* Ability to contrast benchmark results against other variables in charts.
* All dialogs are now asynchronous and provide progress information.
* Theme framework: you can now load different themes and customize the colours of charts; allows users to truly make Sandra look the way they like it.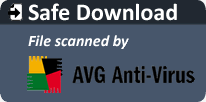 CPU
Motherboard
Graphics
Hard Drive
Q6600 B3
Asus P5K-C
8800 GTS 320
Seagate 7200.10 320GB, WD Caviar Green 2TB
Optical Drive
OS
Monitor
Keyboard
LG DVD DL writter
7 Ulitimate
Asus VS248H (1920*1080)
Logitech Illuminated
Power
Case
Mouse
PCP&C Silencer 750
Antec 900
Razor Lachesis
View all
hide details
CPU
Motherboard
Graphics
Hard Drive
Q6600 B3
Asus P5K-C
8800 GTS 320
Seagate 7200.10 320GB, WD Caviar Green 2TB
Optical Drive
OS
Monitor
Keyboard
LG DVD DL writter
7 Ulitimate
Asus VS248H (1920*1080)
Logitech Illuminated
Power
Case
Mouse
PCP&C Silencer 750
Antec 900
Razor Lachesis
View all
hide details