Quote:
Originally Posted by
littledonny
This type of wholesale anti-corporate thinking borders on social irresponsibility. No organizational structure in the history of the world has increased the average standard of living more than the corporate form. See the graph below: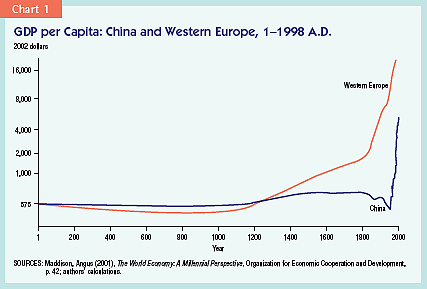 Without the ability of corporations to leverage massive economies of scale, you'd be priced out of many of the things you've come to call necessities, and likely feel entitled to as a basic human right. Before you jump head-first into the hip anti-corporate rhetoric, you should step back and ask yourself where you would be if not for the profit-seeking corporate form. Just look at the graph above and move back in time to when government controlled markets were the rule and not the exception.
To all those who say this doesn't matter because no one knows about it, you're not thinking this thing through. Google is under heavy scrutiny at every turn, and as this anti-corporate/pro-government sentiment grows, the scrutiny will only become more acute. Making an internal policy like this and announcing it to the world creates expectations, and markets do not respond well to corporations which fail to meet their own set expectations.
Would you rather Google remain silent on the issue? This type of transparency in internal policy reduces market uncertainty in a very large and important market by providing developers with a clearer understanding of the possible risks of infringing on Google patents going forward.
How is that a bad thing? The answer is it isn't bad. It's an example of a corporation being a good steward of the market. If you anti-corporate drones would open your eyes and think for yourselves for a minute, you'd realize that.
I should ask myself where the world would be if it weren't for massive, monopolistic, greedy, profit addicted corporations? How about this: we wouldn't have the things we have today. The wheel and fire would have been patented, iron smelting, masonry and all other construction would have been patented and monopolised. Some of the greatest achievements of man have been made despite corporate structures, monopolies, not because of them. Look at how BluRay and many other technologies are being held back. If Intel and AMD could get along we'd be so much better off than we are now, it would benefit everyone bar the corporations.
There is no way I would want to live in the world you are propagating.