Orthos Prime v20050420. This is dual-core prime. It runs one instance, which stresses both cores.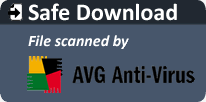 EDIT: It appears that there is no longer a link, I believe this may have happened when we switched from VB to Huddler but I am not sure. Here is the Softpedia link for now.
http://www.softpedia.com/get/System/Benchmarks/Orthos-Prime.shtml
Best of luck!
Edited by [PWN]Schubie - 5/23/12 at 10:56pm
CPU
Motherboard
Graphics
Hard Drive
Q6600 B3
Asus P5K-C
8800 GTS 320
Seagate 7200.10 320GB, WD Caviar Green 2TB
Optical Drive
OS
Monitor
Keyboard
LG DVD DL writter
7 Ulitimate
Asus VS248H (1920*1080)
Logitech Illuminated
Power
Case
Mouse
PCP&C Silencer 750
Antec 900
Razor Lachesis
View all
hide details
CPU
Motherboard
Graphics
Hard Drive
Q6600 B3
Asus P5K-C
8800 GTS 320
Seagate 7200.10 320GB, WD Caviar Green 2TB
Optical Drive
OS
Monitor
Keyboard
LG DVD DL writter
7 Ulitimate
Asus VS248H (1920*1080)
Logitech Illuminated
Power
Case
Mouse
PCP&C Silencer 750
Antec 900
Razor Lachesis
View all
hide details