This Classified is Closed
For Sale:
Gigabyte HD 7950 Windforce 3 (3GB, Rev 1)
Will Ship To: US48

Time to let go of my favorite computer related purchase. It was purchased early January, has run faithfully and quietly since, and is in great condition. I have not overclocked this card because I wanted to wait until it was put under water. It is Revision 1, meaning it uses a reference 7950 PCB. This is also the reason I'm selling it: there are no good water blocks for reference 7950 PCBs. The plan is to replace mine with a pair of 7970s or 7950s that use the 7970 PCB.
They come with what you see in the pics below. I have no earthly idea where the label or software went. The inner (white) box may or may not have a brief list of my extra old graphics cards written on it. Might possibly have been where I kept my other cards while rocking the 7950.
I take PayPal and will ship basically anywhere in the continental US of A. Shipping's on me.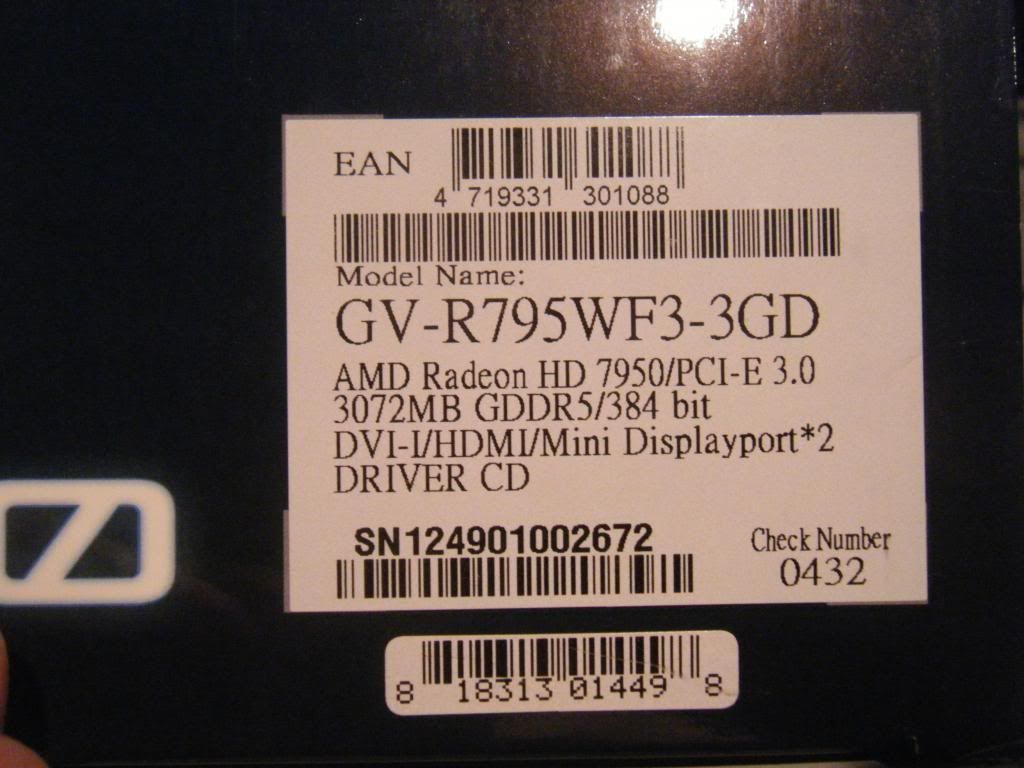 SOLD
Edited by BBEG - 5/23/13 at 9:07am