Selling my recently purchased
EVGA 660 Superclocked. 2GB
GDDR5 - 1046 MHz Clock, 6008 MHz Memory.
Bought new locally on May 4th, 2013. Carries full warranty from date of purchase.
I will provide a copy of the receipt for warranty/registration purposes.
Also includes
a free digital game download coupon
and a
$10 mail in rebate
(Which I have not registered for). Metro Last Light
Comes with original box with all accessories included.
Selling for $160 + shipping
(less $10 rebate so technically $150).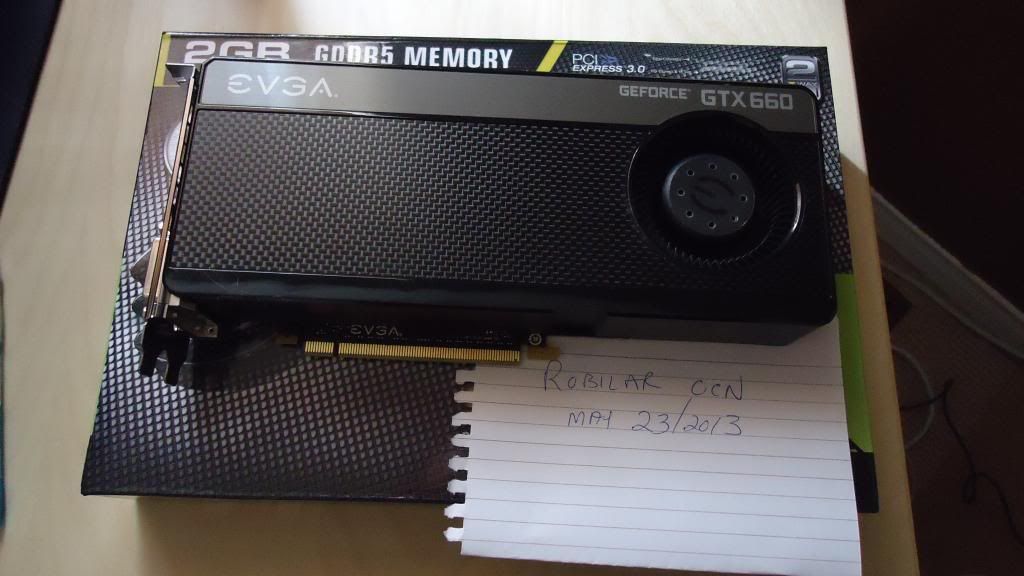 Edited by Robilar - 5/25/13 at 9:07am