Hey OCN! This is my first ever mod. My dad and I just went for it. Didn't really look anything up, just did the work based on previous knowledge. It didn't go terrifically well, but it turned out OK. I've seen so many cool mods on this website that I wanted to give it a try! You guys inspire me to want to take up carpentry and working with metal, haha.
Marked off and started to cut the place for the window: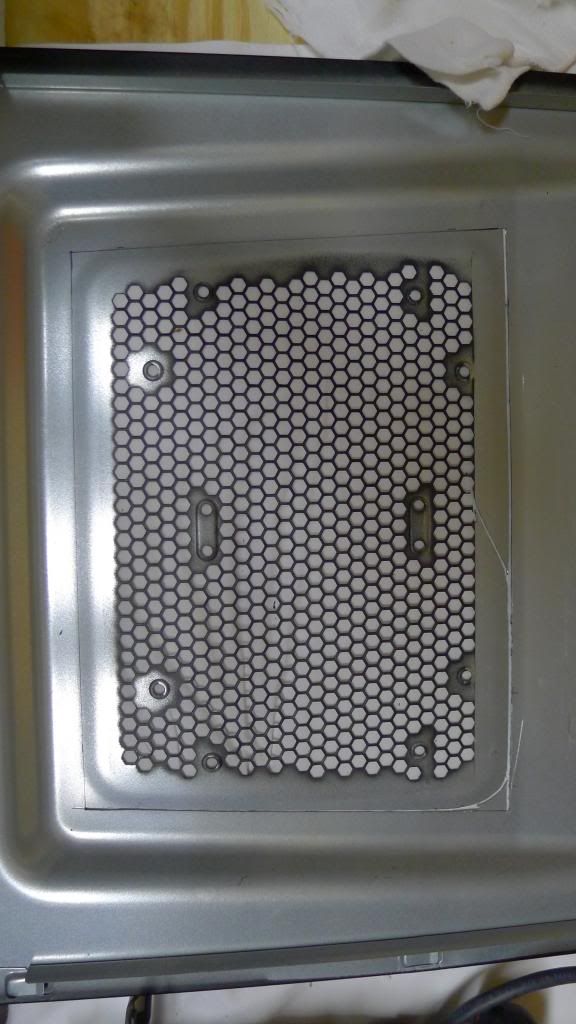 Got a lot of these little burs that we had to sand off: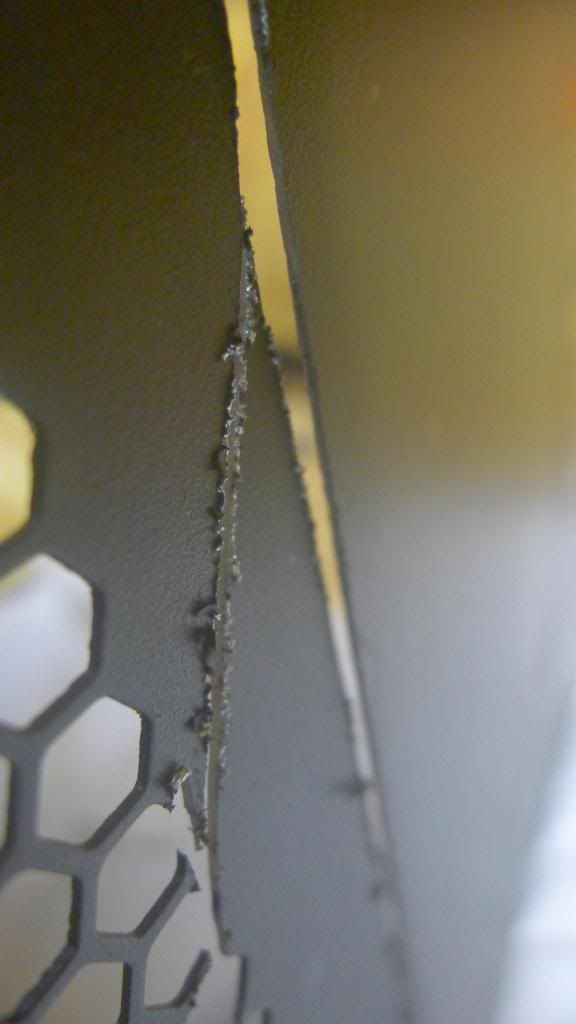 Our Dremel wasn't strong enough to cut through the metal, so we restored to this: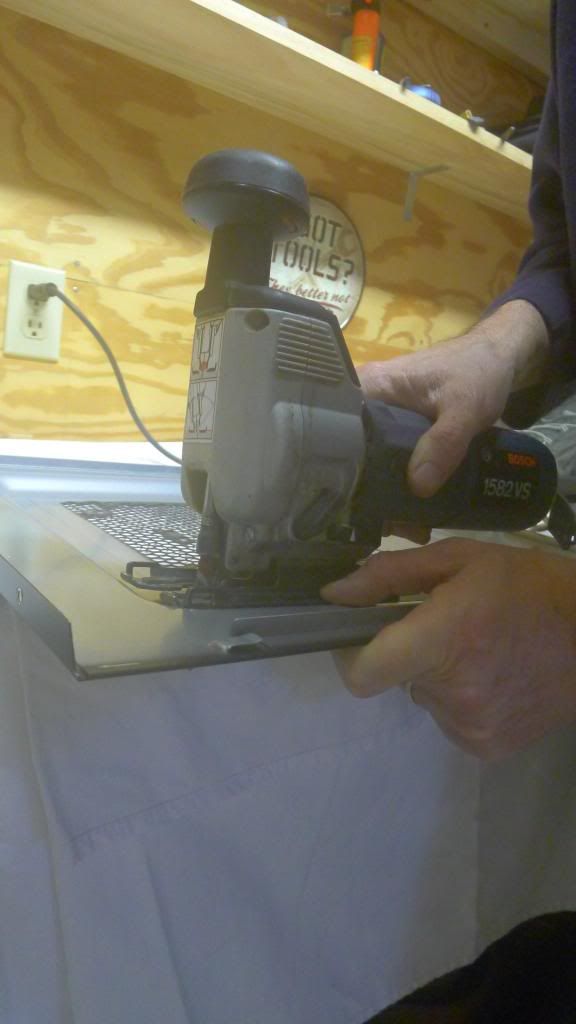 All cut out!: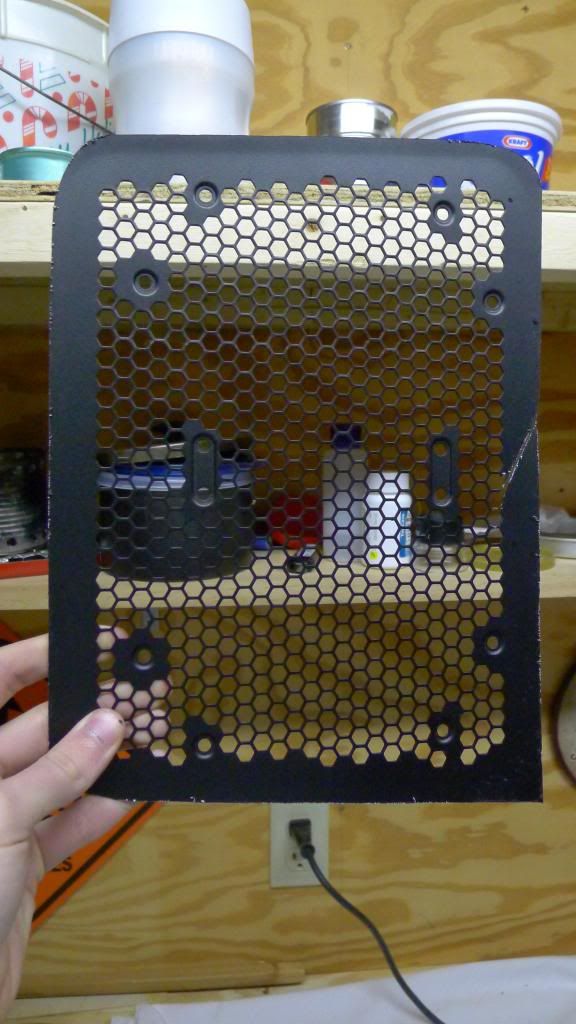 Filing the edges: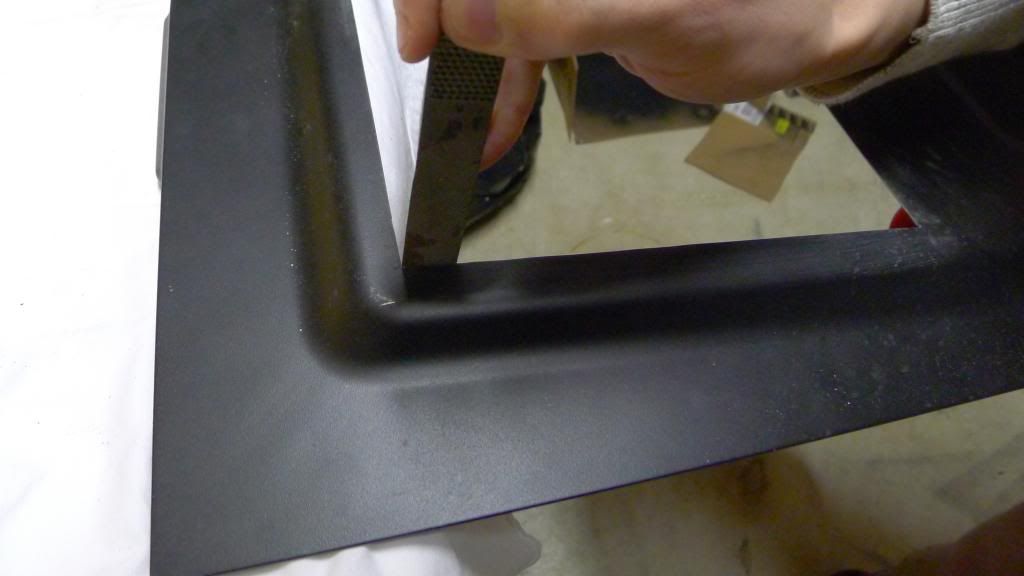 Blah!!!
Coating the inside with muriatic acid to remove the waxy finish so we could paint the inside black:
Sanding the outside for painting (sorry, not good enough to preserve the HAF logo):
The metal reacted kind of poorly:
Applied some base to the acid to neutralize it in order to paint w/o chemical reaction: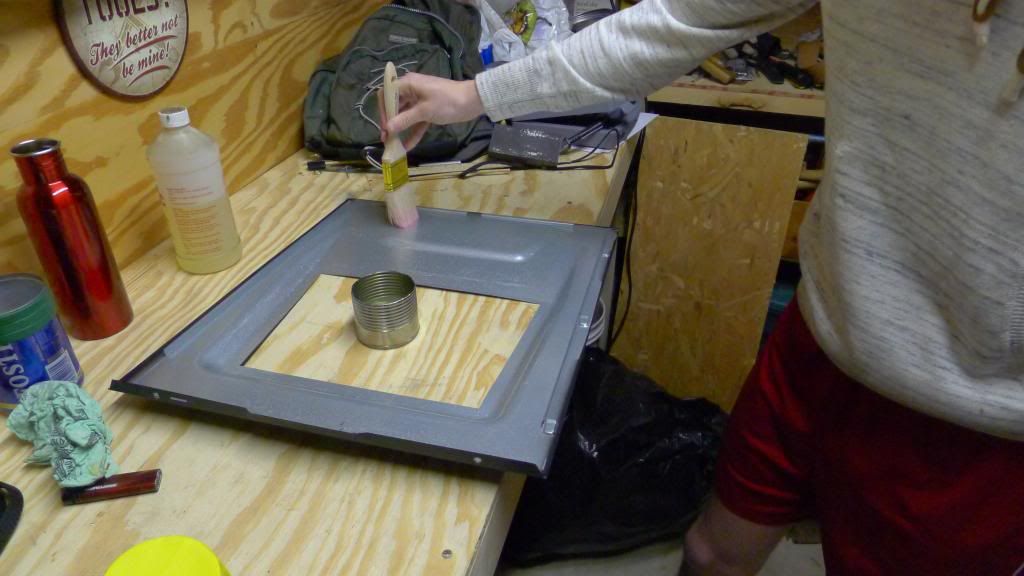 Got the plexi from Ace Hardware!:
Before: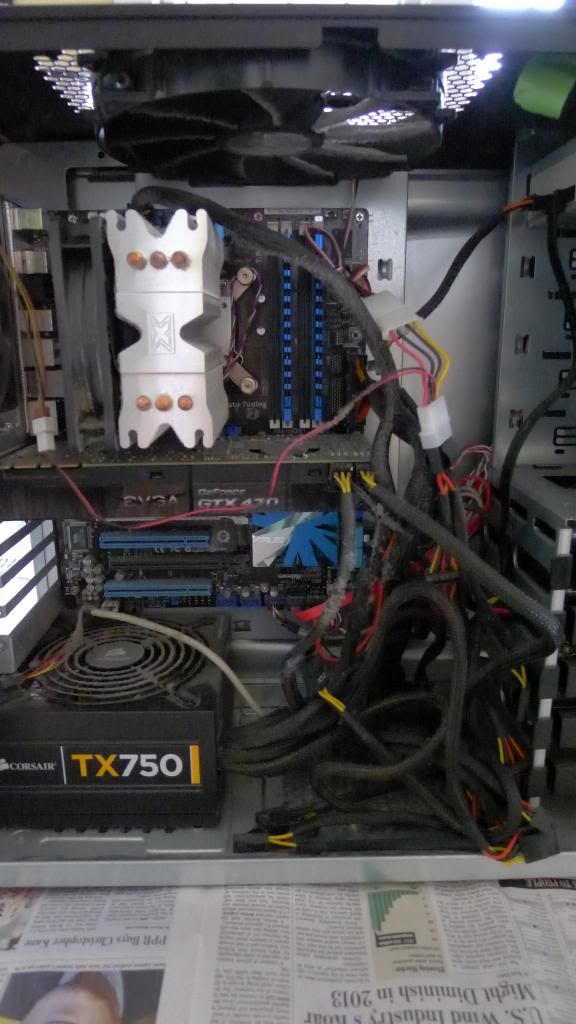 Case take apart, coated in muriatic acid: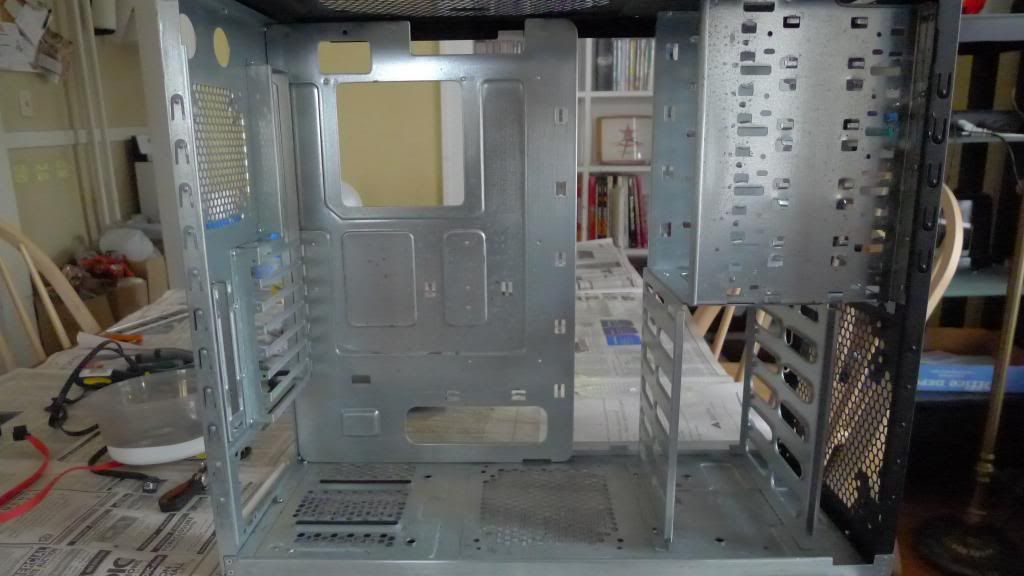 All the ingredients:
Inside primed.
Annnnd all painted, ugly logos removed, cabling tidied up: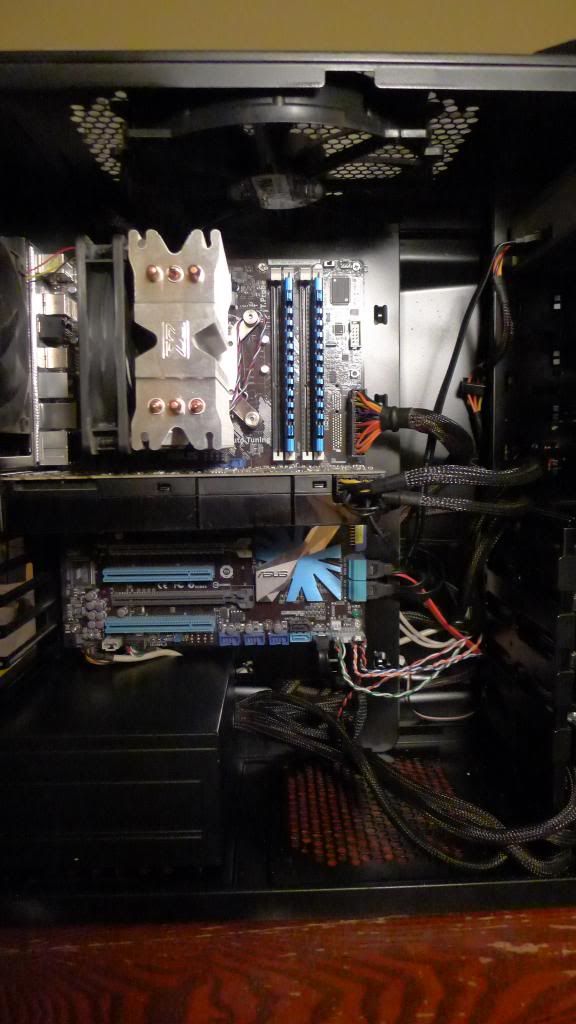 Window! I didn't really show how I installed the plexi, but what I basically did was stuck the plexi to the side of the case with silicon adhesive. This turned out to be troublesome because the case was not flat and the plexi was, so certain parts were lifting up no matter how much time I left them to dry. So, I just added a little HD tape to one side, and it worked out. Not attractive, but you can't see the inside of the case anyways!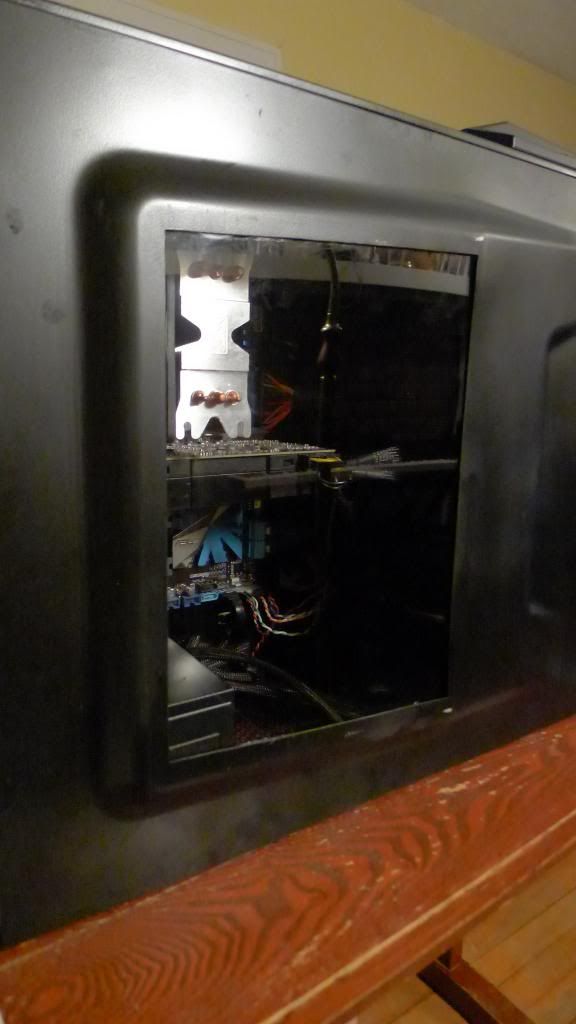 Little bit later, crossfired some 7970s: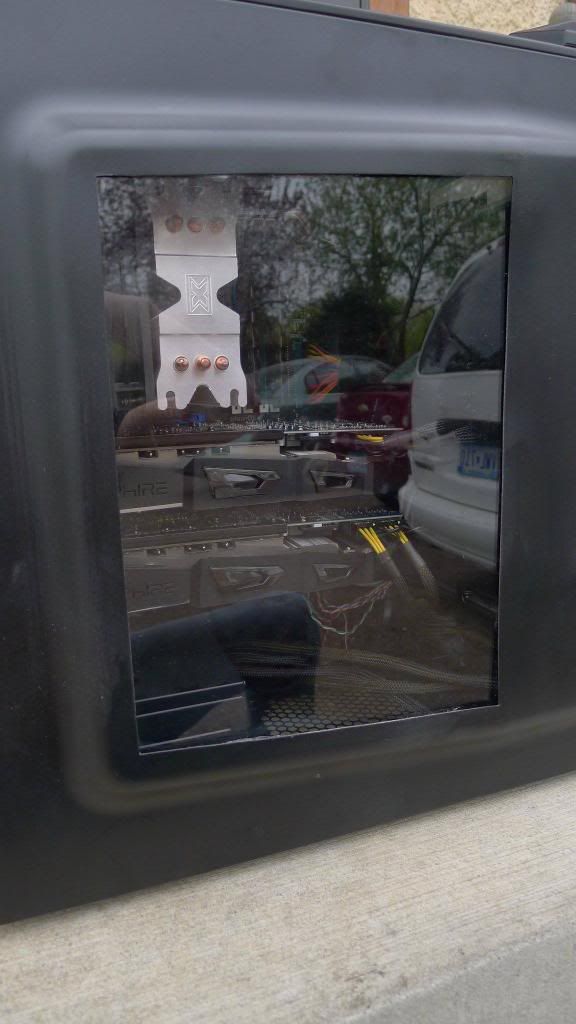 And added some lighting!
Thanks for looking through my photos!