WORKLOG PART 8
Cables sleeves and the art of aging
Hello all,
Haven't been able to do much on the build . . . funny how work gets in the way of fun
I have finished sleeving my cables and thought I would share the final products with you . . . I will say, this is probably the single worst nightmare I encountered on this build
. If you have been following this work log you will know my angst with the 24 pin connector . . .that only continued with the rest of the cables. But with some patience, several staples and half a bottle of scotch they all got finished.
24 Pin Connector
PCI-E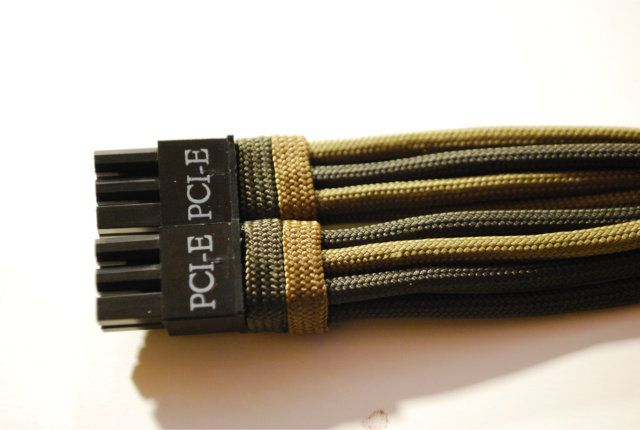 Molex
SATA
The Art of Aging
Of course to keep the job in line with the case theme, I cannot have pristine sleeved cables running across the build. So with the help of some fireplace charcoal and paint, all the cables were aged to give them that used look. Below is a sample using the PCI-E . . . Remember . . .
. . . BEFORE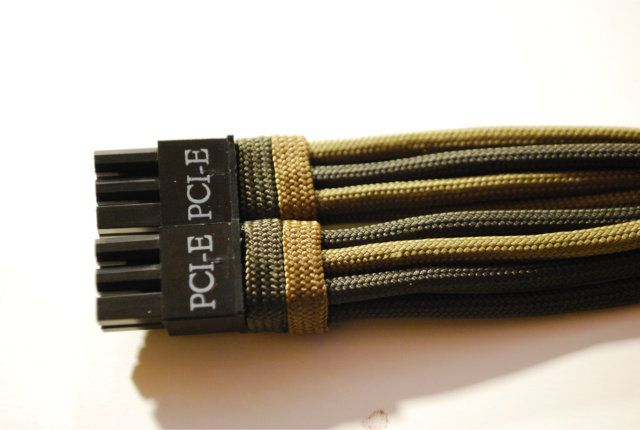 . . . AFTER
Hope you enjoyed
Cheers
Fen
CPU
Motherboard
Graphics
RAM
Intel Core i7-3820 Quad-Core, Socket LGA2011, 3...
ASUS Sabertooth X79
Zotac 660TI
Corsair Vengence DDR3 (olive green) 16GB
Hard Drive
Hard Drive
Cooling
OS
WD 1TB
ADATA SSD 512 GB
Corsair H80i
Windows 7 64bit Professional
Power
Case
Corsair AX850
Corsair Carbide Series 400R
View all
hide details
CPU
Motherboard
Graphics
RAM
Intel Core i7-3820 Quad-Core, Socket LGA2011, 3...
ASUS Sabertooth X79
Zotac 660TI
Corsair Vengence DDR3 (olive green) 16GB
Hard Drive
Hard Drive
Cooling
OS
WD 1TB
ADATA SSD 512 GB
Corsair H80i
Windows 7 64bit Professional
Power
Case
Corsair AX850
Corsair Carbide Series 400R
View all
hide details