Hi all.. I'm new here...
I just got a gaming computer last week. I was just checking out my PCs temps today. I do have a liquid cooled system. However, I'm wondering if my system is running a bit hot. I notice warmer than usual air coming out the back of my system.
My specs are as follows:
Gigabyte GA-970A-UD3 board
Memory: 8GB DDR3/1866 MHz
Graphics: AMD HD 7850 2 GB card
PowerSupply: 600W corsair
Fan: Astek 510LC LIquid Cooling 120MM Fan.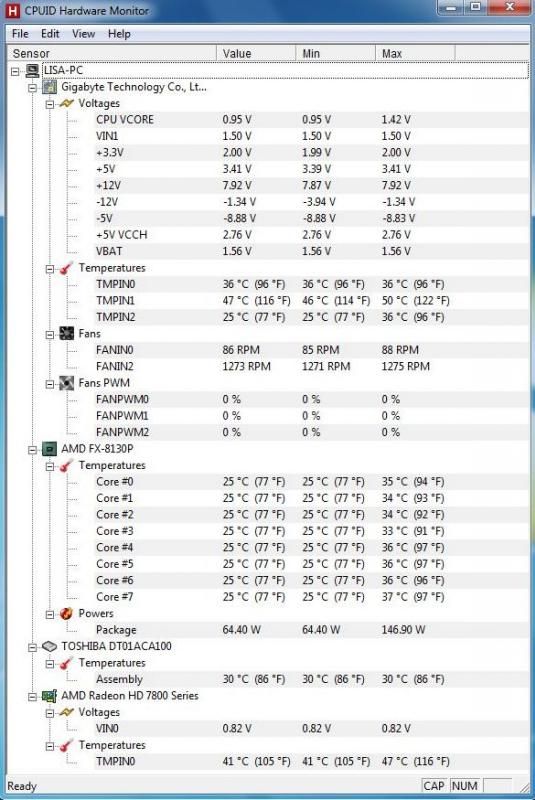 So What do you think? Is it running too hot? What is normal and what isn't? Thanks all:)
ETA: I took these temps right after I was done playing SimCity for like an hour or so... So they were taken about 30 seconds after I left the game.
Edited by lisax4156 - 6/16/13 at 5:56pm