Hi, this is just a simple worklog by myself to share with u guys.
At first i was considering between CM 692 Adv and Corsair 400R, some of them said that CM 692 is better for WC but i said i won't be going WC in the short future. At last still got poisoned and upgraded to custom WC in few months, sometimes u just can't resist. I'm in love with this casing, so try to do some research around to see how others install custom WC in 400R. This casing is very awesome for air cooling but there are some limitation for WC.
Previously was using Spire Gemini as CPU cooler, is quite a good cooler for budget user. But it's quite tall (165mm) so not every casing can fit this.
Current Spec :
Intel i5 2500k OCed at 4.5Ghz
ASUS P8P67 Deluxe rev3.0 LGA 1155
GSkill Ripjaws X 1.35v 4GB x 2 DDR3 1600Mhz
Plextor M5S 128GB
WD Caviar Blue 500GB 7200RPM
MSI Twin Frozr III GTX660 2GB DDR5
Corsair TX650M
ASUS Xonar DX PCI-e
WC components :
XSPC Raystorm CPU waterblock
EK FC660-GTX GPU waterblock
Bitspower z-250 multitank
XSPC D5 vario pump
XSPC D5 pump top acetal
XSPC EX240 rad
Hardwarelabs black ice GTS 240 rad
Sleeved 24 pin and 6 pin extension



Side panel modded by APES.my using laser cut.



Okay watercooling part now, waiting for RS240 kit to restock since december. But still no stock so just go for the EX240 kit, using Laing D5 pump and EX240 radiator.

XSPC Raystorm D5 EX240 Watercooling Kit



Scythe Gentle Typhoon



Ready to start



Copper base waterblock



Installed waterblock on motherboard



The tricky part is here. Most mid tower can't fit a radiator at top because there is some clearance issue. The radiator + normal thickness fan will block the RAM slot and the 8 pin connector.
So what i did here is move the radiator slightly near to the side panel.




Top View



bought this



D5 pump top arrived!



the res is too tall for my 400R :x



spray on the fan grill



Some new items arrived!



EK-FC660 GTX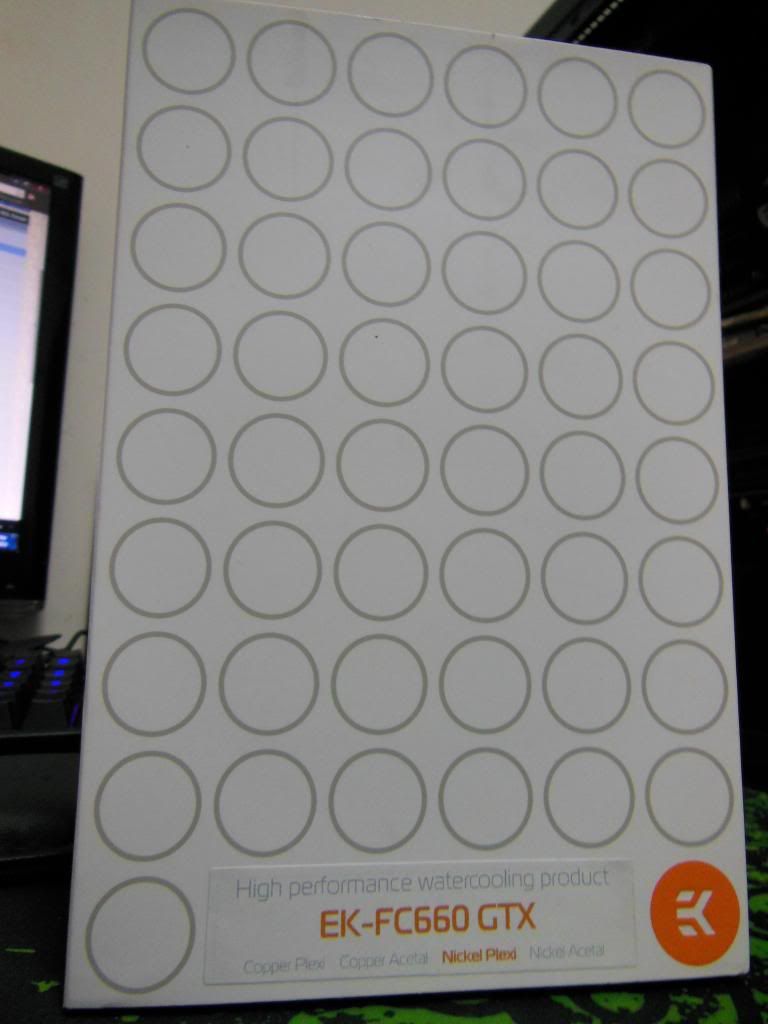 full cover for kepler GK106? it's not worth i know, but the price not much difference with universal block, so why not?

removed MSI twin frozr cooler and put on this!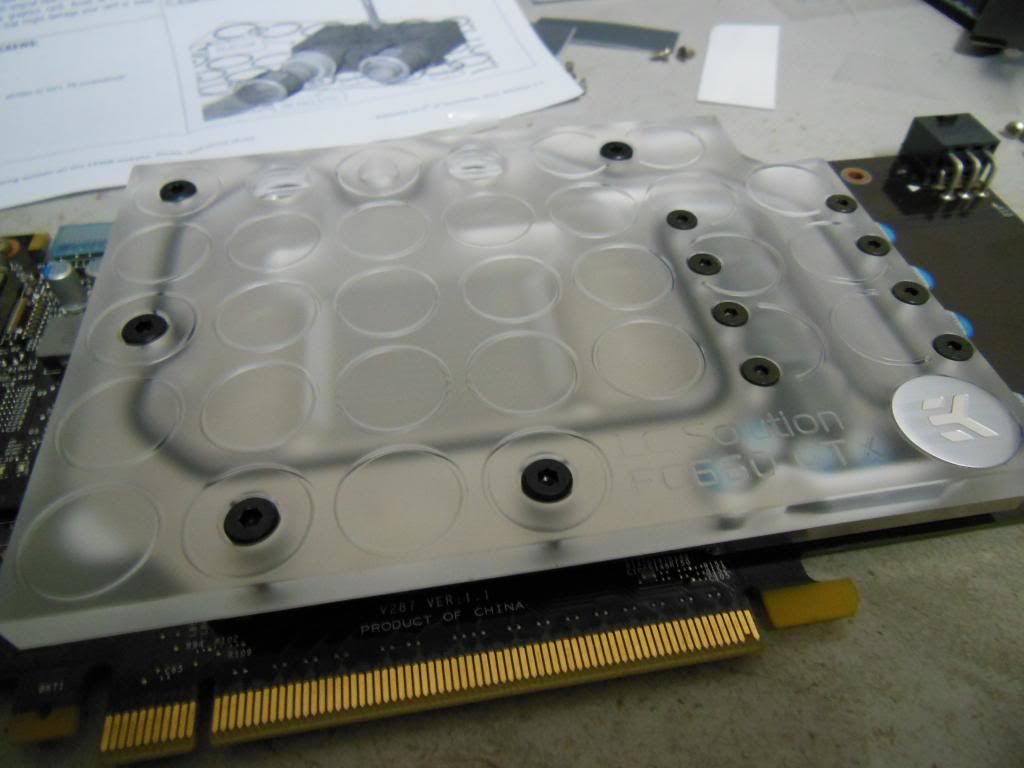 casing out of service, put everything on mobo box first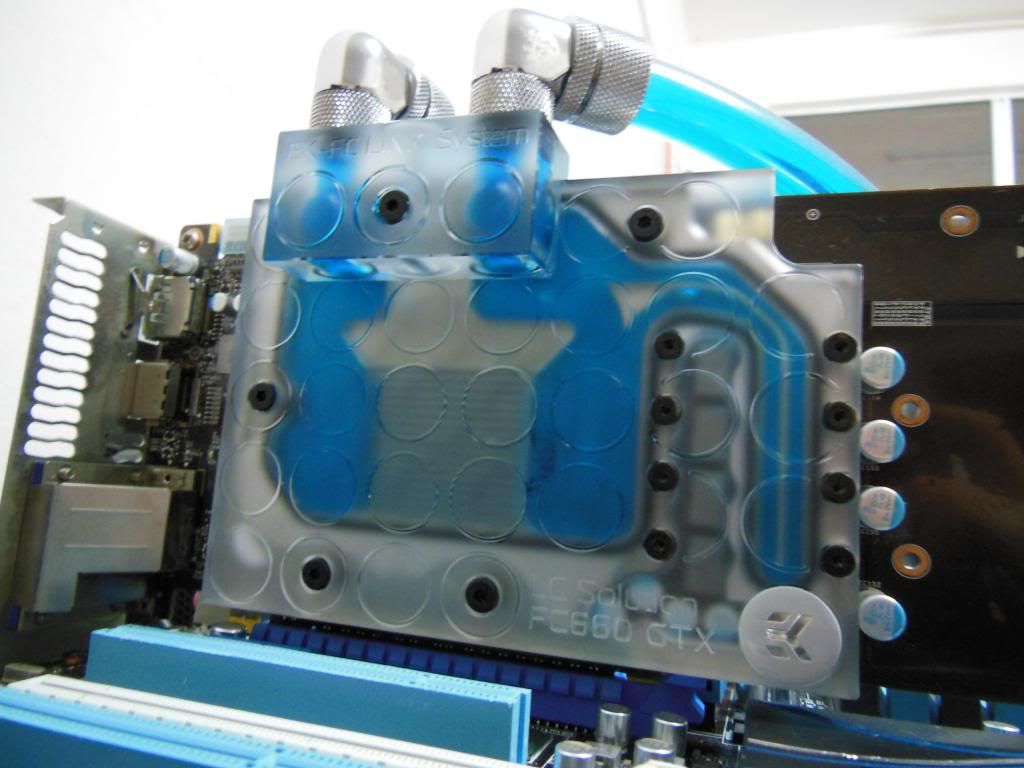 running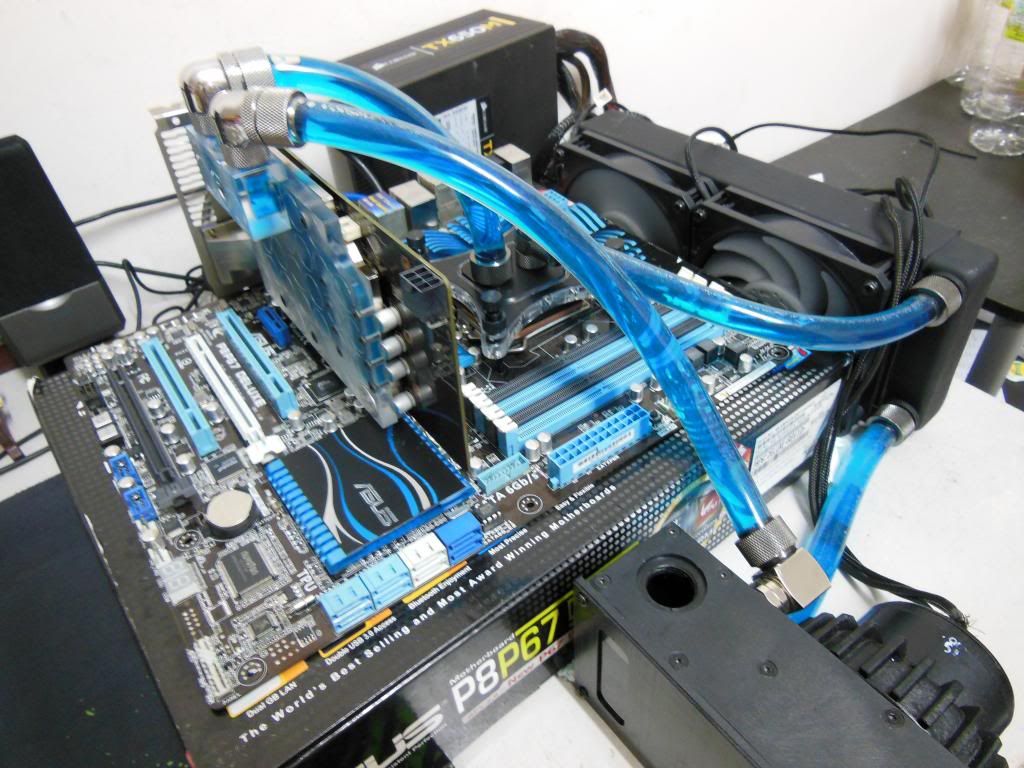 and this is where the leaking happen, first time installing the gpu WB and didn't put on the o-ring into the FC link
coolant spill all over my mobo, pci-e slot and ram slot all kena coolant.
left it dry for 3 days and turn it back on! now everything working well :clap:

3mm twin led from XSPC quality really bad
have to solder a new LED



thanks to the person who give me this acrylic sheet for free! :respect:



PSU cover incoming



rivet HDD cage, not so WC friendly casing



de-rivet success by using screwdriver and hammer. thanks to [@irenmodz] for guiding



next, going to cut off the 5.25" bay bottom as it blocking the rad



and the cutting disc broken before i can finish that little cutting



thanks to infernoaswen and honeydewboy aka alex wong for bringing me diamond cutting disc
done the cutting!



fit nicely!



figuring how to place the res and pump



thanks to onnjeyyon and xiong91 for suggesting a better idea
to rest the reservoir on the acrylic



use some leftover acrylic to make a mount for the front radiator



another rad arrived!



GTS240 is a very thin rad!



epoxy for sticking the psu cover. no acrylic bender so terpaksa use stick



done joining 2 acrylic together! now ready to put matte black sticker on it



get it done after 3 attempts. not so easy for first timer.
still got a lot tiny bubble around

the tiny hole is to show the PSU label but it seems failed in the end


ready for leak test



a small drain port behind



siap! i know the res is misaligned, but no choice. made some mistake



i think it consider completed. MAYBE will add on a fill port, but not so soon.
and high res pictures coming next week, sorry for bad pic quality.

i thought i can stop, but the CPU temperature giving me headache.
at last decided to reloop everything, and once i open my CPU waterblock, disaster.
i found some tissue stain inside stuck in the jet plate.

here are some more clear pictures. but ignore the bubble at PSU cover. i fed up already sticking that haha



since i already replaced my front panel with radiator, so the front fan LED on/off switch will be useless
and i decided to change it to work with LED strip

made some research before starting



this is the on off switch



the fan connector is not the normal 3pin fan connector, so i need to take the stock fan header



and only that pin can hold well in the header



change it to the LED strip and sleeved the LED strip



moarrr picturessss