*Sorry if this is better elsewhere in another thread, but I thought it fit here quite well*
*still in the planning stage*
OK,
I want to build my own desk, but dont know where to start as in the best type of wood etc...and the best (cheapest) place to get it from.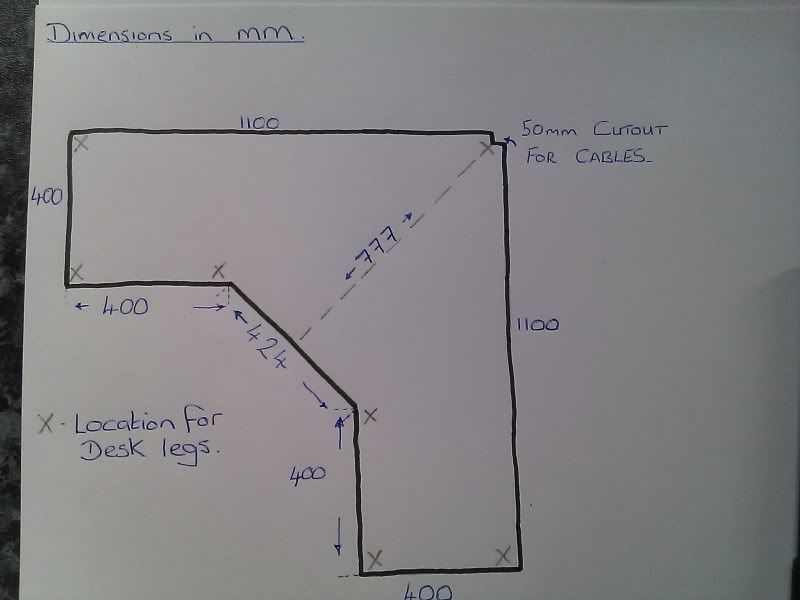 The X's mark potential leg points but may still move the 2 legs by the keyboard space.
Ideally I want to build the components into the desk but I'll decide that closer to the time. (or even mod the would be completed desk to accommodate)
I'm looking at MDF Board 12mm(t) x 1220(w) x 2440 (l) which is fine as I'd cut the board in half making it 24mm thick and a 1220mm square, given that my desk plan is 1100mm square I should be ok.
But I'm not sure if MDF board is the best to use.
Any pointers? or thoughts.......