I live in a relatively small room as I'm still in university, so to save some room on my desk I decided to build a case that would fit where the keyboard tray normally is. Here are a few pictures of the progress so far:
Desk with Phantom 410 (took up 1/4 of the desk)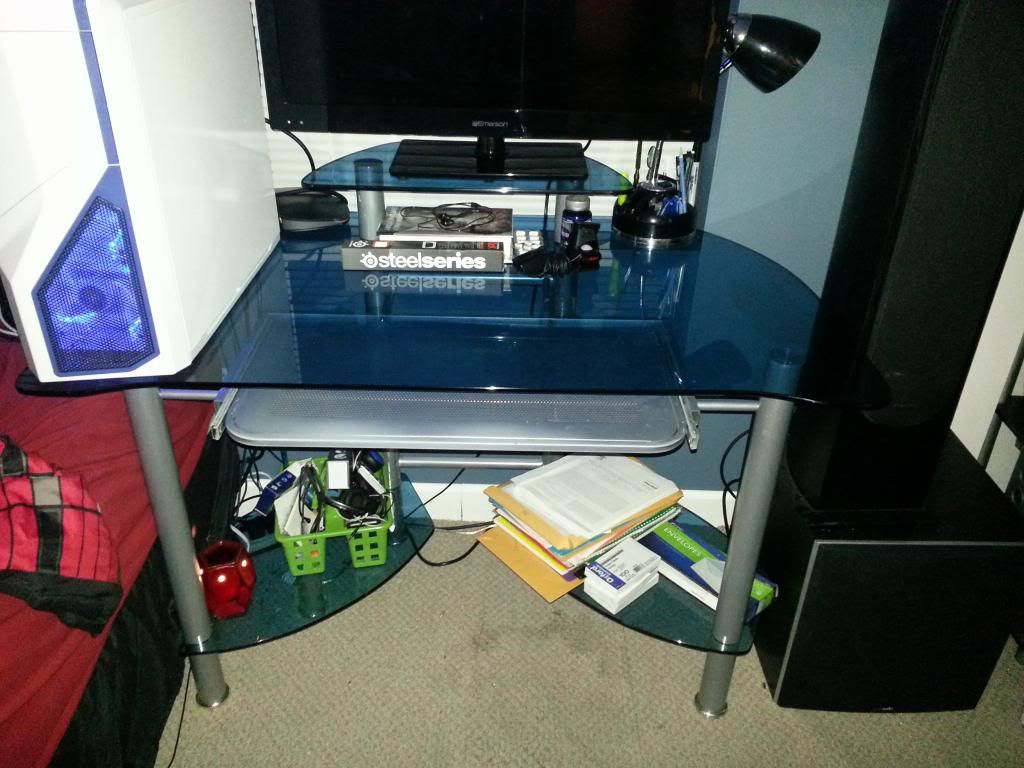 Without keyboard tray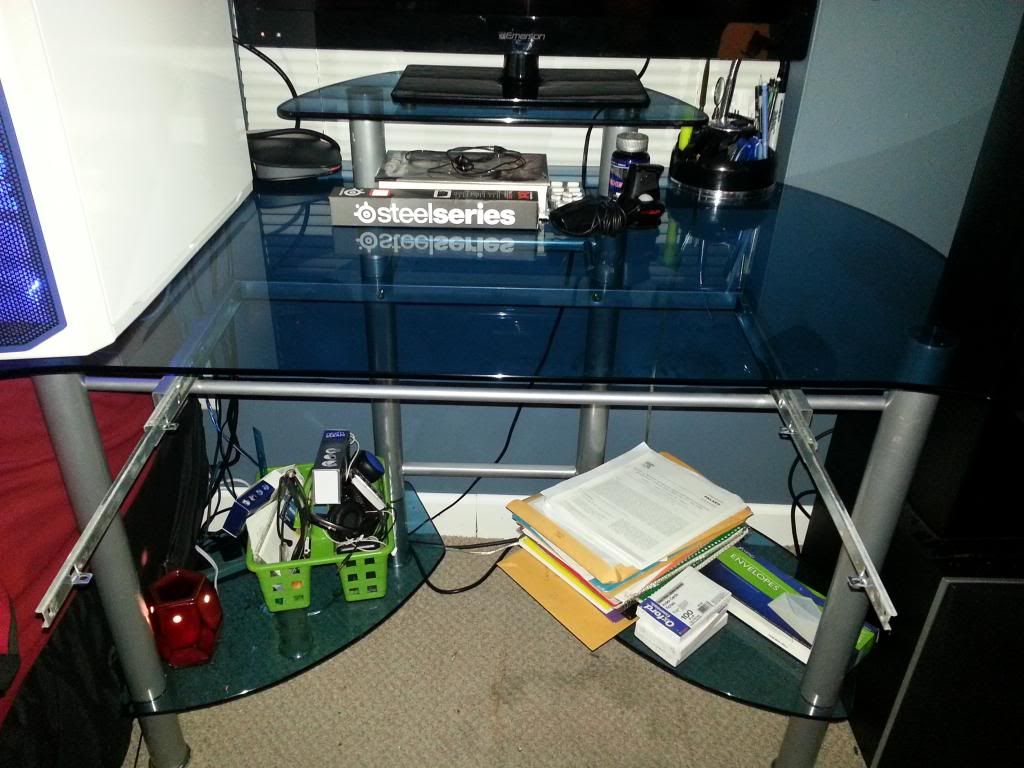 Building the enclosure
Wood work/plexiglass finished
Holes aren't the best but will be covered with fan grills anyway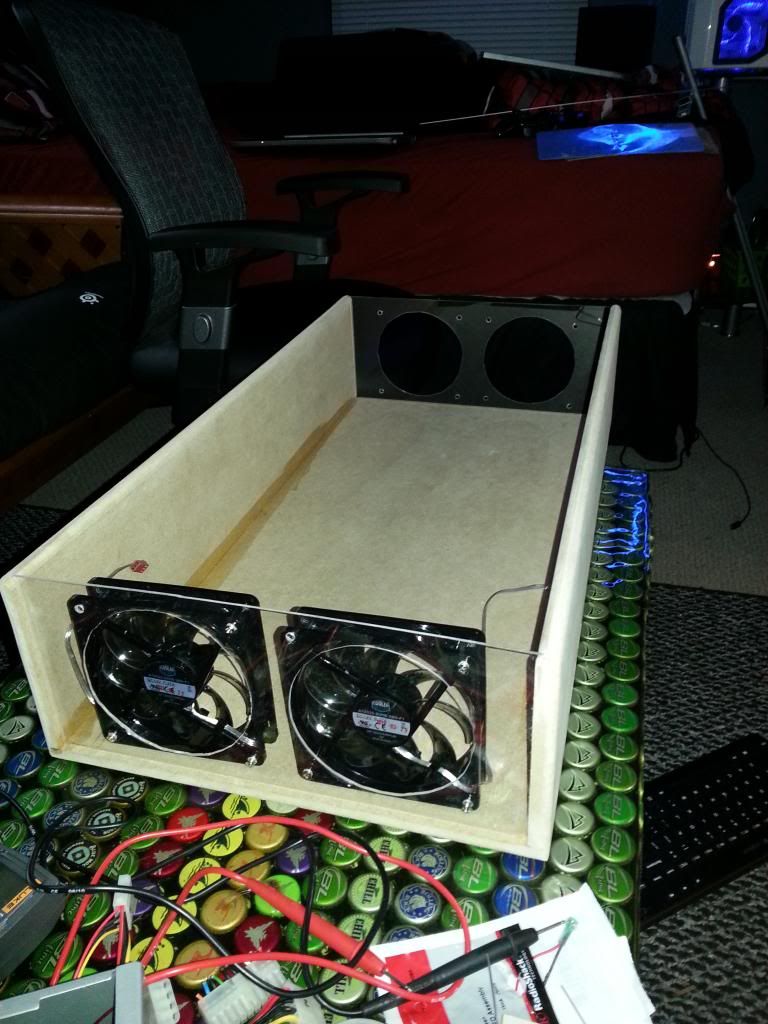 Using existing rollers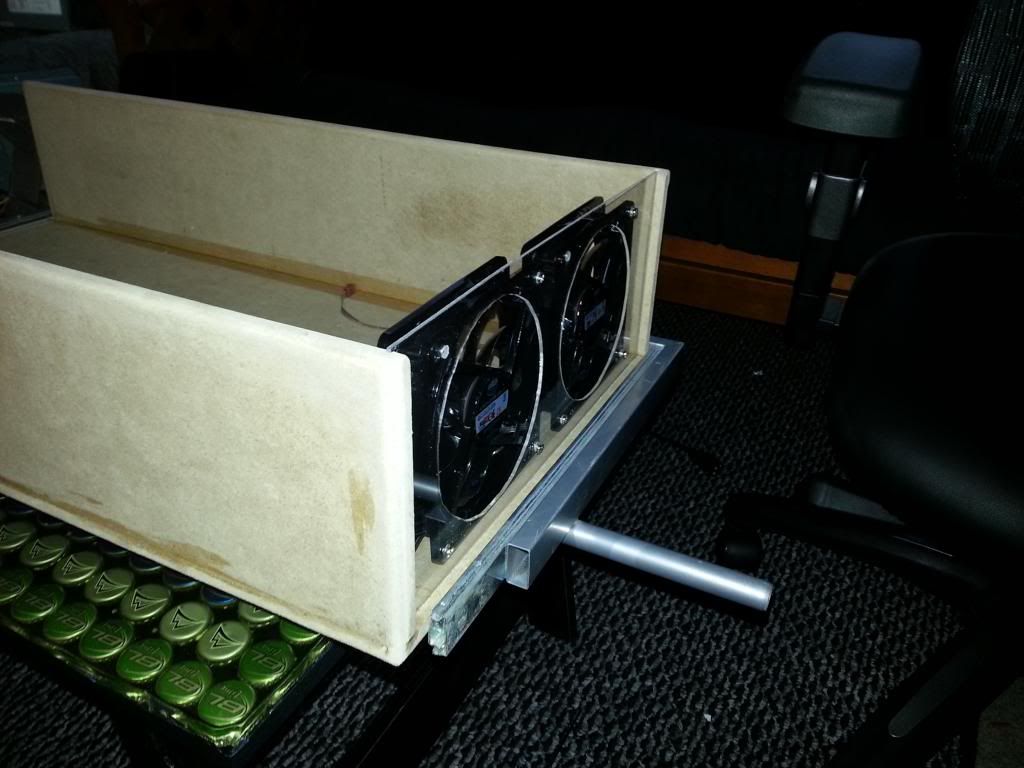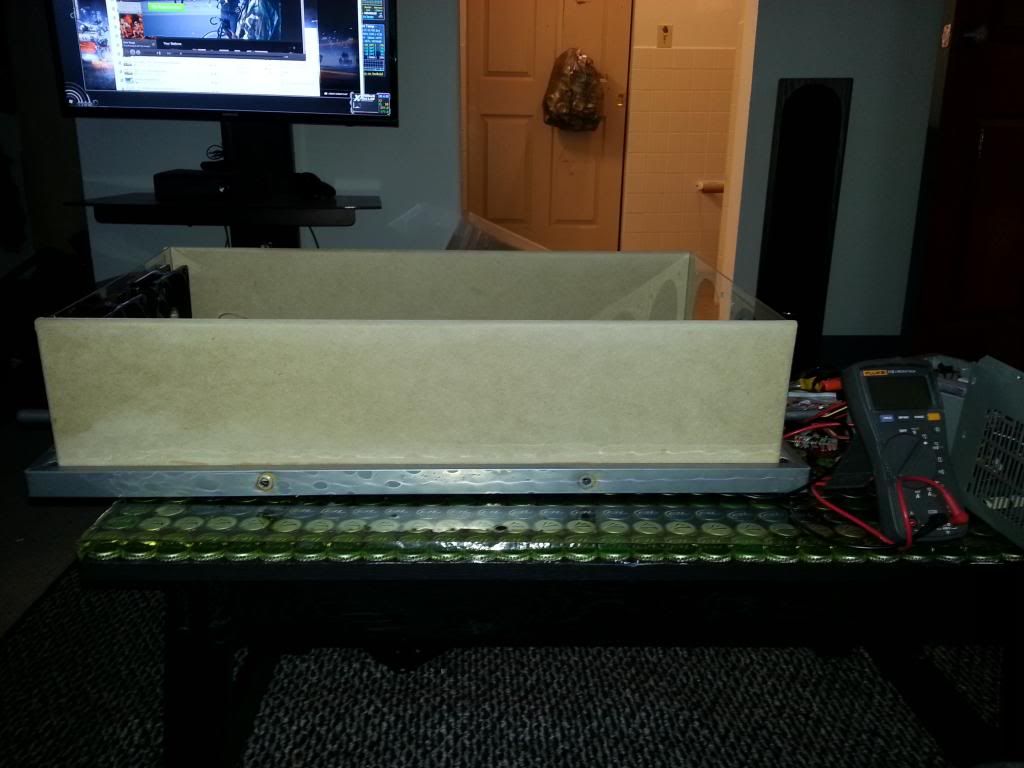 Had to fabricate brackets to lower the roller assembly so it would sit flush. H100i just mocked up (decided to do a custom loop)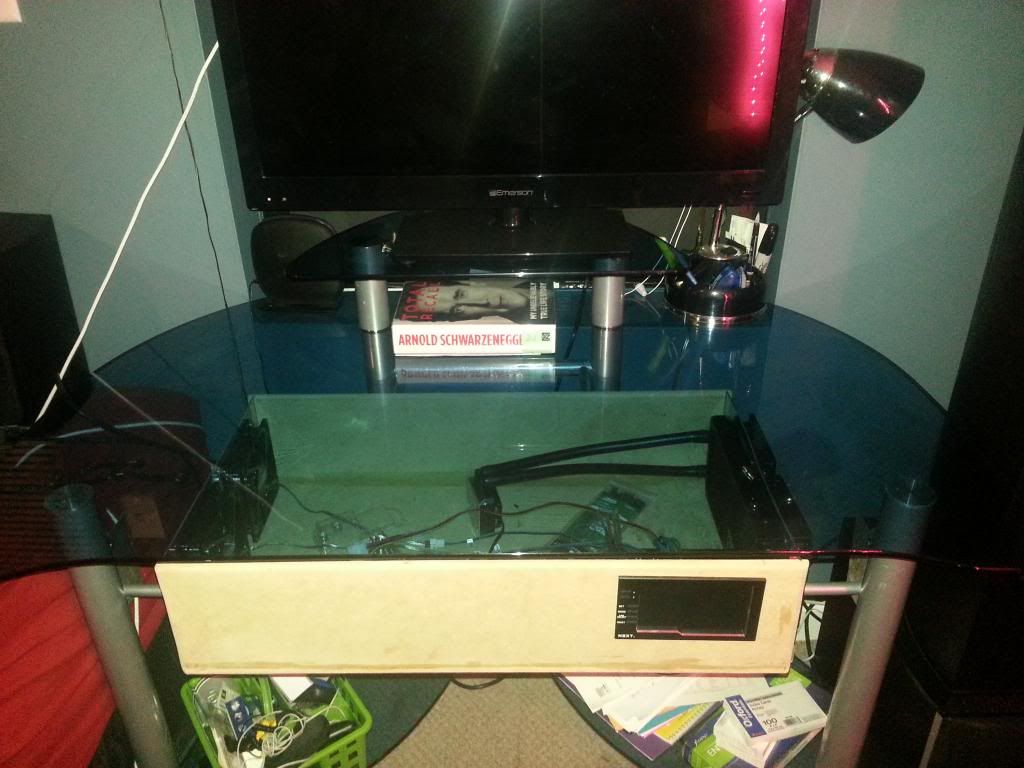 Water Cooling supplies: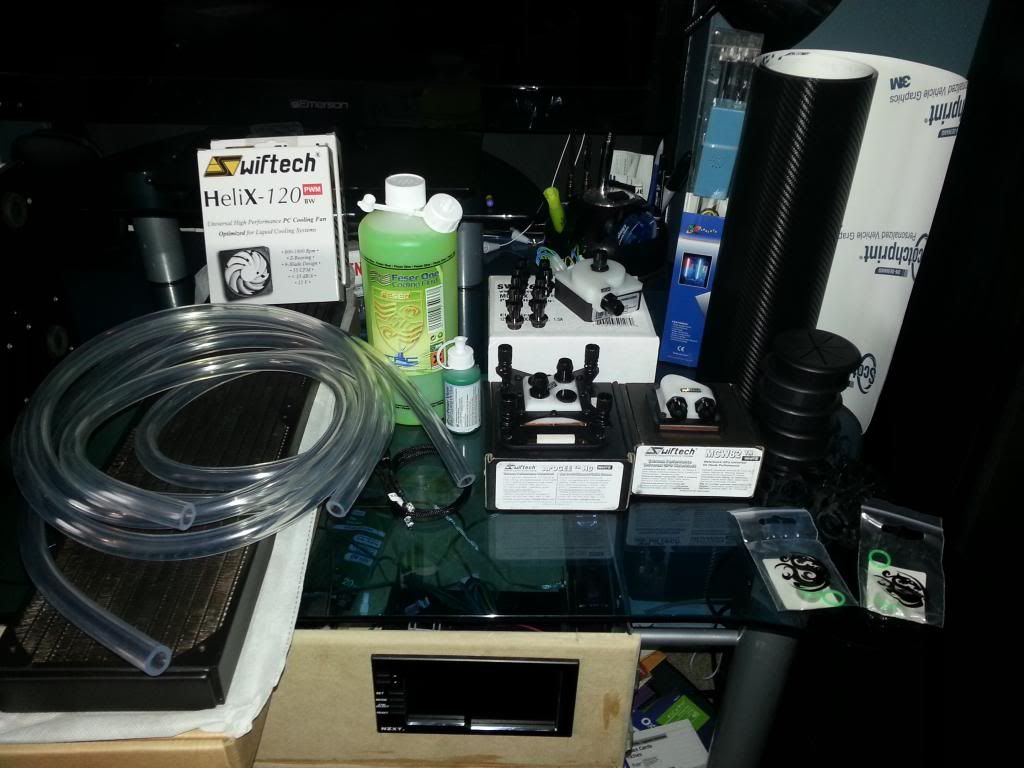 The enclosure will be wrapped in 3m Carbon Fiber once I get all the holes cut.
Hardware List:
i5-3570k
Asrock z77 extreme 4
Corsair Vengeance 8gb
Powercolor 7870 myst
Samsung 250gb ssd
NZXT Sentry LX Fan Controller
Anker usb 3.0 hub
Water Cooling:
Swiftech Apogee HD
Swiftech MCW82
Swiftech MCP35x
Swiftech "Extreme Performance" Quad 120mm Radiator
Swiftech Helix pwm 120mm fans
Alphacool Cape Bullseye (Waiting on this)
XSPC UV reactive Tubing
XSPC 3/8 Fittings
Feser 1 Acid Green UV reactive coolant
This is my first custom build, so feel free to tell me what you guys think!