This Classified is Closed
For Sale:
FS: Gigabyte 7970 WF3 **PRICE DROP**
Will Ship To: US48

The card will do 1235/1650 in CFX, haven't tested as a single card.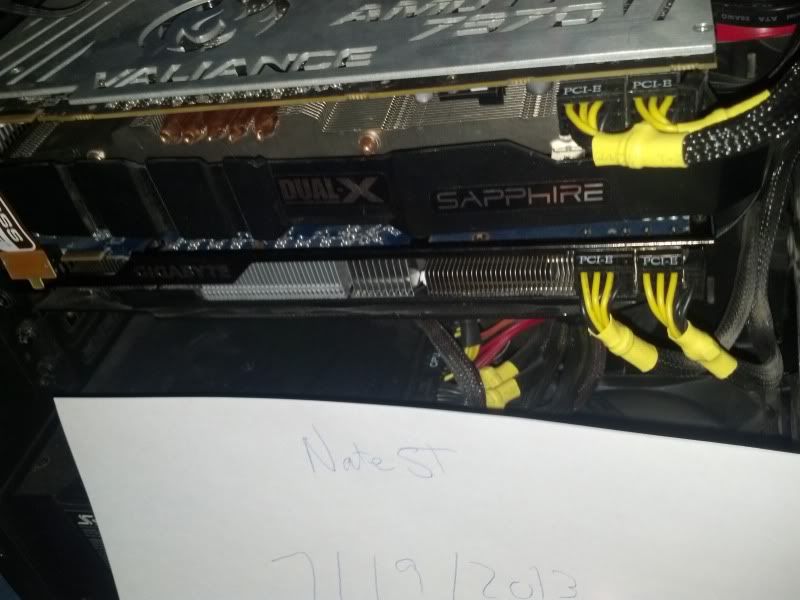 [/URL]
Card will be shipped by itself, I do have the original packaging box and accessories, but they're buried in storage somewhere as I have moved recently. I'm not looking into any trades except GTX780s + cash on my end. As always YMMV with overclocks but I think that's a decent representation of what the cards are capable of. PM any questions to me as I might not check the thread otherwise.
SAPPHIRE IS NOW SOLD. (PENDING FUNDS)
Price drop on the Gigabyte: $300.00
Also considering SSDs + cash.
PRICE IS SHIPPED.
Edited by NateST - 7/25/13 at 1:48pm