Not really a full log just some pics from start to finish most of the build was down to comp wins, the case from a forum, and mobo, cpu, front rad and fans, and the shroud bought with an Amazon voucher I also won. The rest was recycled from my old build.
SPECS
Fractal design R4 XL
MSI Z87 Xpower
Intel i5 4670k ( at stock for now )
4 x 4gb 1866 Avexir Core MPower
MSI 7950 3gb / HIS 7950 3gb in Xfire
Intel 335 180gb for boot
samsung 840 pro 256gb games / apps
OCZ Agility 3 60gb music
XFX XXX 750w 80% silver psu
Bitfenix Alchamey extentions
NZXT 200cm white led strip light
COOLING
Monsta 420 up front
ST360 30mm up top
Both in push pull with Akasa Vipers
D5 vario / koolance top
Bitspower ZMulti 250mm
Alphacool NexXxos 7950 block / backplate x 2
XSPC Raystorm cpu block
Primoflex lrt 7/16
Fesser 1/2" barbs
Fesser F1 compression fittings / Xfire bridge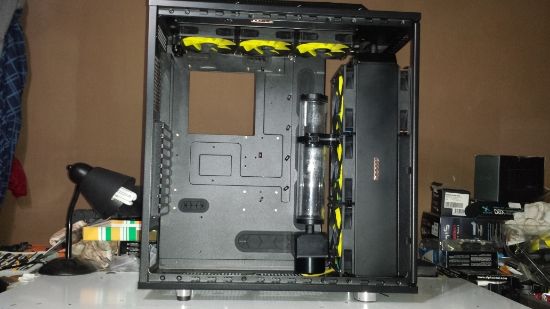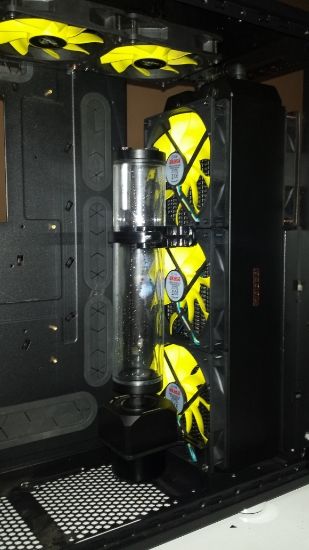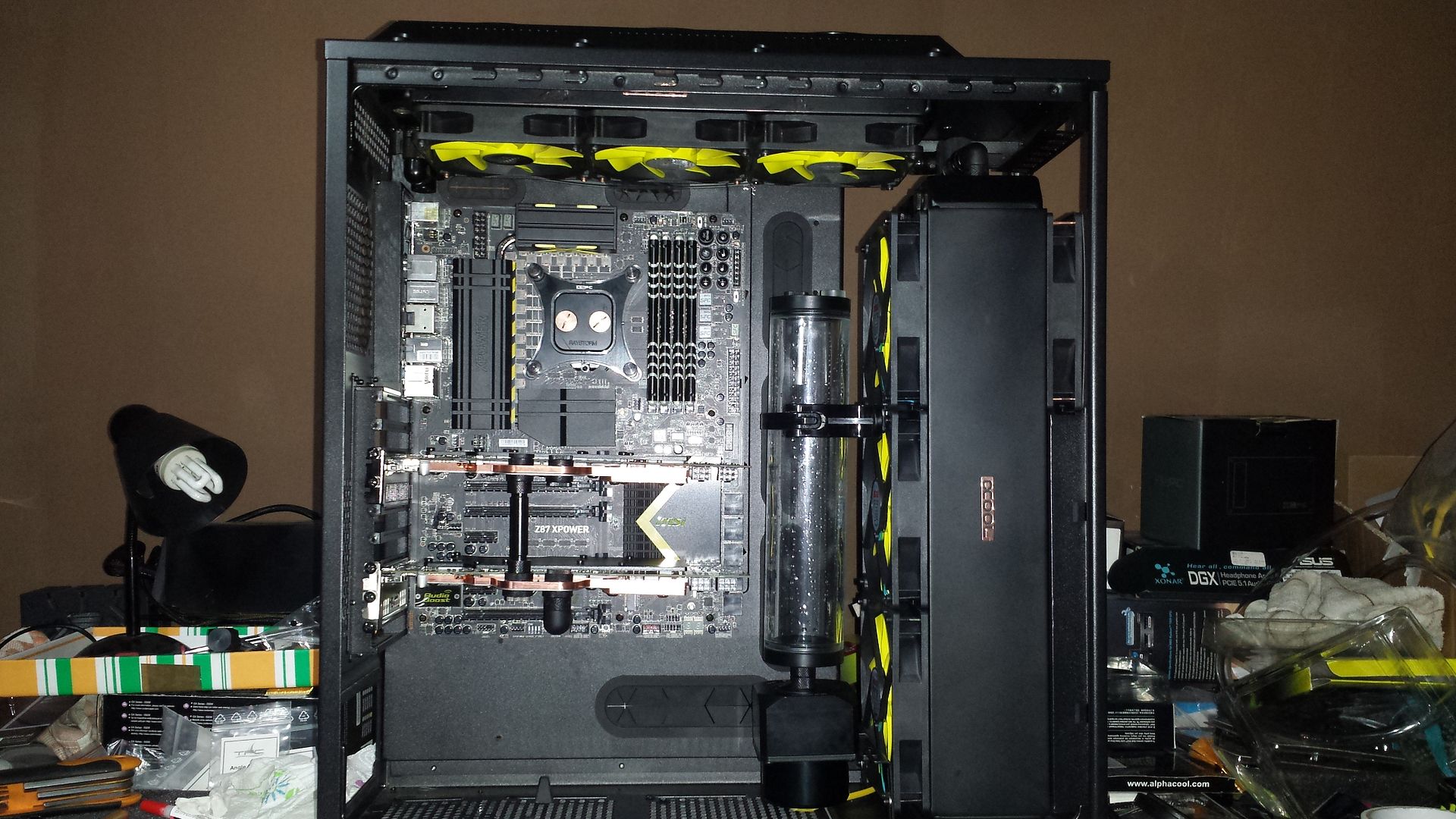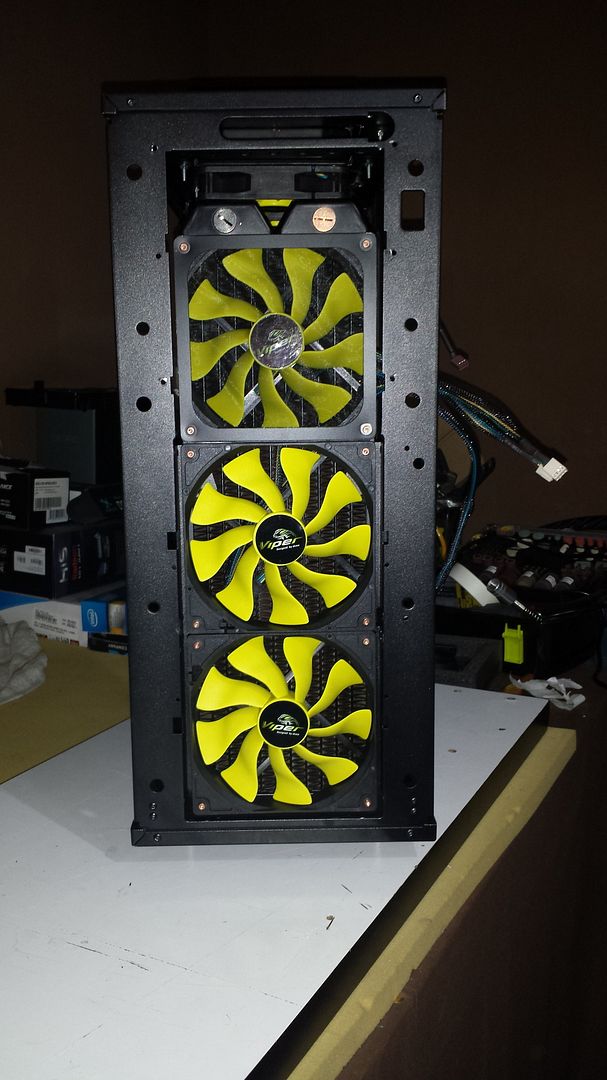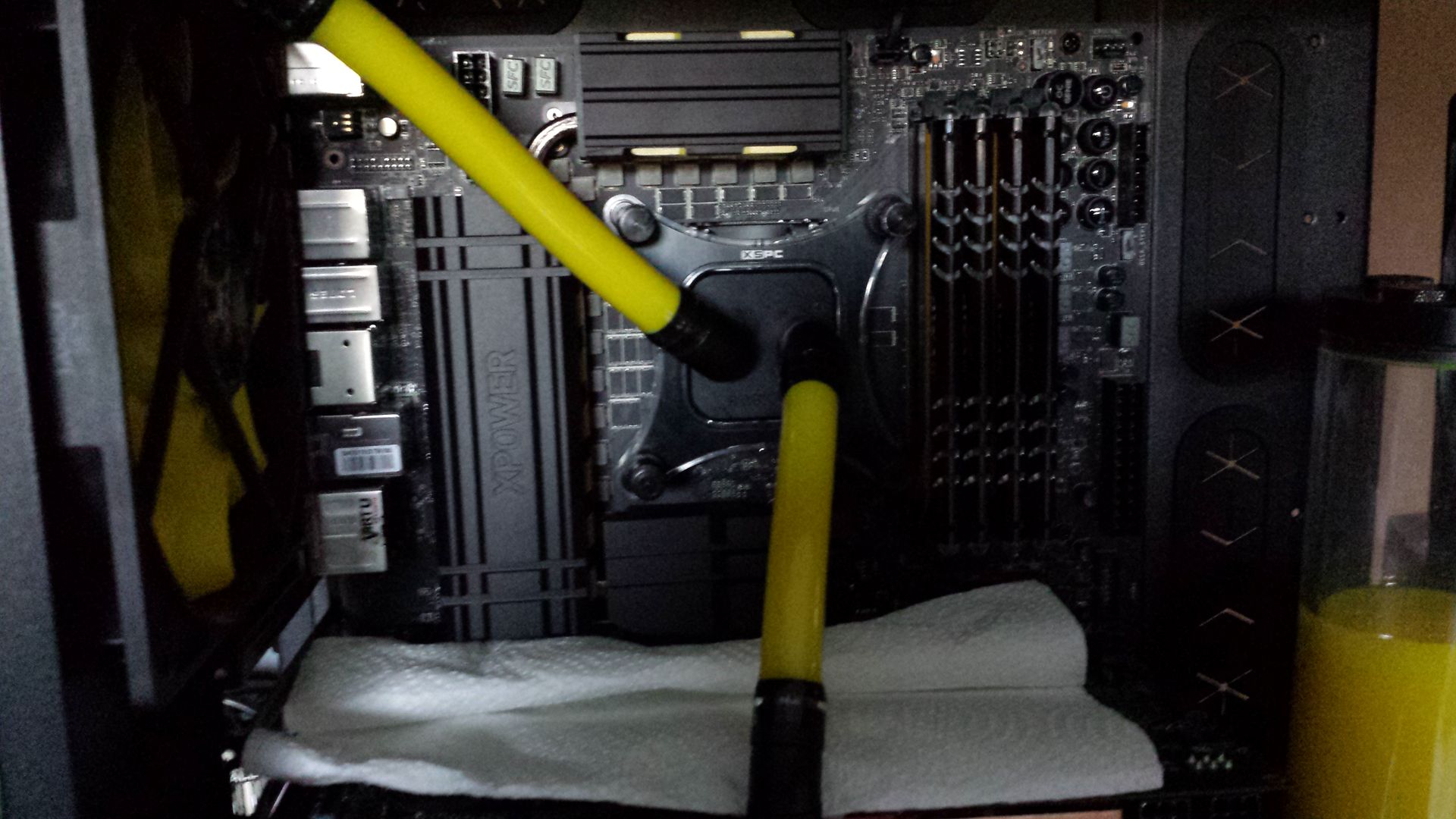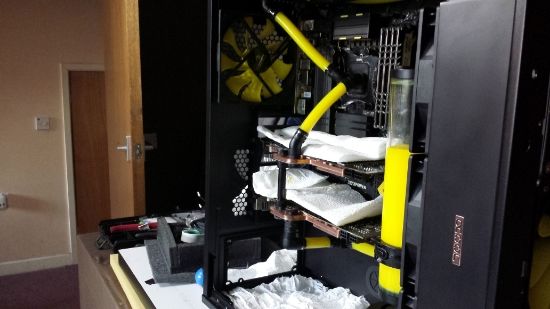 The psu shroud is just a template, made of cardboard just to size it up until my black acrylic arrives, and my clear for the door window.