Hi all,
I created this quick guide for creating backup/image with clonezilla for someone so If anyone needs please fell free to use it.
I use clonezilla-live-1.2.12-37-amd64 so If you use some other version it might have some different looking options or something.
CREATING IMAGE/BACKUP:
1. Boot from created boot-CD
follow the pics:
2. pick the depository drive. in my case (my brother's PC) it's 250gb HDD:
3. pick the folder/directory where you want to save the image:
follow the pics:
4. pick "savedisk". I presume it's the same If you just want to save partition, in which case just pick "savepart":
5. input the name of the folder to save it to (I just leave default):
6. pick/mark the disk/part you are about to save to image:
7. pick q2 (dafault) if you use normal non encrypted system.
(note: If you use truecrypt system or similar, use q1 (only dd). In case of q1 option the image is not compressed and you need same amount of space on the
depository drive as the source drive)
8. pick -nogui option, others default. don't ask me why, I've always been using it like this :-)
9. pick -zip option for compression (dafault). or you can play with picking the option that gives you the smallest image possible.
(note: If you use truecrypt system or similar use -z0 (no compression) option cos the image can't be compressed when encryption is used cos you are making sector-to-sector copy of the drive and the imaging software can't see the data behind encryption)
10. pick 1 000 000 000 here so you don't get split files or just leave it on default (2000):
follow the pics: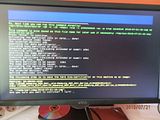 11. when done:
pick 1 to restart or 0 to power off the computer
the CD/DVD tray opens, remove the disk and press enter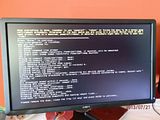 DONE :-)
I'll upload the restore procedure in a minute....
CPU
Motherboard
Graphics
RAM
i5 2500k@4,5ghz; 1,280V
ASRock Z68 Extreme4 Gen3 (bios 1.20)
MSI GTX670 PE 2gb (314.22)
2x4gb DDR3 G.SKILL Sniper 1600mhz (9-9-9-24; 1....
Hard Drive
Optical Drive
Cooling
OS
Samsung 64gb (OS);256gb ser830;256gb serPM830
LG GH22NS30 DVD-RAM
Noctua NH-D14
Win7 Ultimate 64bit
Monitor
Keyboard
Power
Case
46" Samsung 46es6710
Logitech
750W XFX Black Edition
CoolerMaster Centurion 534 (moded)
Mouse
Mouse Pad
Razer DeathAdder
SteelSeries
View all
hide details
CPU
Motherboard
Graphics
RAM
i5 2500k@4,5ghz; 1,280V
ASRock Z68 Extreme4 Gen3 (bios 1.20)
MSI GTX670 PE 2gb (314.22)
2x4gb DDR3 G.SKILL Sniper 1600mhz (9-9-9-24; 1....
Hard Drive
Optical Drive
Cooling
OS
Samsung 64gb (OS);256gb ser830;256gb serPM830
LG GH22NS30 DVD-RAM
Noctua NH-D14
Win7 Ultimate 64bit
Monitor
Keyboard
Power
Case
46" Samsung 46es6710
Logitech
750W XFX Black Edition
CoolerMaster Centurion 534 (moded)
Mouse
Mouse Pad
Razer DeathAdder
SteelSeries
View all
hide details