Reviving The Dead
Sponsored by : A.P.E.S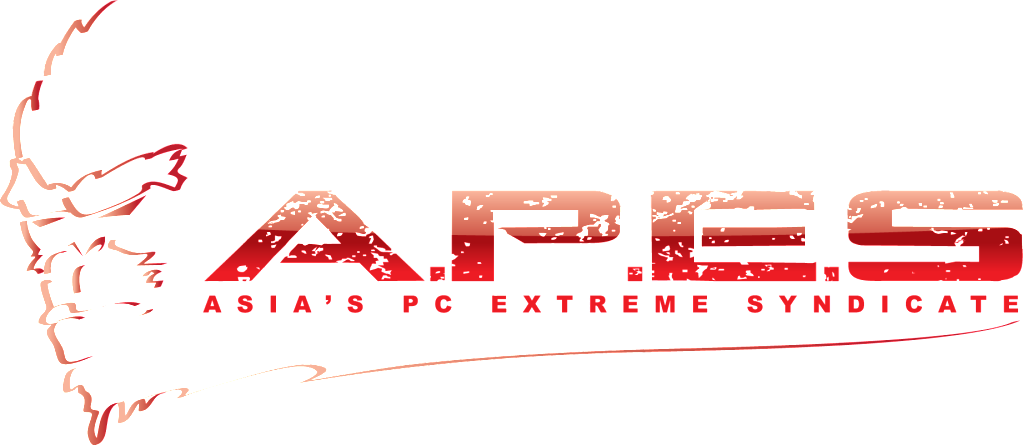 Brought to you by :

Quote:
Short Introduction

After what happened to my "Lovely Wife" i decided to make her alive again as what the doc did to Frankenstein.
Shortly after that i tried proposing few companies to sponsor this project. We will see how many willing to involve/participate.
Basically the theme will stay like previous build which is R.O.G even though it is not sponsored by Asus. :lol:
Red, black and white colors scheme will be maintained. However black and white will be highlighted more than red this time.
More usage of 3D carbon fiber sticker on the acrylic panels. More ideas to come.
MORE photos inisde FB album -
http://www.facebook.com/media/set/?set=a.4...50380282&type=3

Full specifications for all parts

Hardware Parts :
Intel Core i7 920 d0
Asus Rampage III Extreme
Corsair Dominator 6gb 1600 cl8
Evga gtx570 SC SLI
Lian Li a71b
Silverstone ST1000-Gold
4 x 1tb samsung f3 spinpoint

Water Cooling Parts :
-EKWB SUPREME HF
-EKWB DOM
-EKWB R3E
-XSPC DUAL BAY RES DDC for dual DDC
-SWIFTECH MCP355 x 2 units
-SWIFTECH MCR420-QP
-BitsPpower COMPRESSION FITTING 1/2 3/4
-BitsPpower BARBS FITTING 1/2
-Bitspower fitting for crystal link x 2 units
Sponsored by APES.my :
-XSPC AX 480 Quad Rad (black) x 1 unit.
-Bitfenix Spectre 120mm fan x 10 units
-Clear Tube 5 feets (Master Kleer) - ID 1/2" OD 3/4"
-Clear tube 1 feet (Master Kleer) – ID 1/2" OD 3/8
-plastic clamp (black) x 10 units.
-Bitspower 90 degree rotatory adapter x 7 units
-Bitspower 45 degree rotatory adapter x 2 units
-Bitspower compression fitting ID 1/2" OD 3/8 x 2 units
-Bitspower barb fitting 1/2" x 4 units
-Bitspower fill port/pass-thru x 3 units
-Bitspower stop fitting/caps x 4 units
-Bitspower extender x 9 units
-Bitspower Crystal link x 1 set
-Bitspower fitting for crystal link x 2 units

Complimentary from Mayhem :
-Mayhem X1 Blood Red 250ml concentrate.