Hello to all,
I need your help guys. I have bought my 2nd Vapor x 7950 to crossfire with my existing same card, but to my frustration, I found out Ive got a elpidia Memory based from the Bios. see screenshot.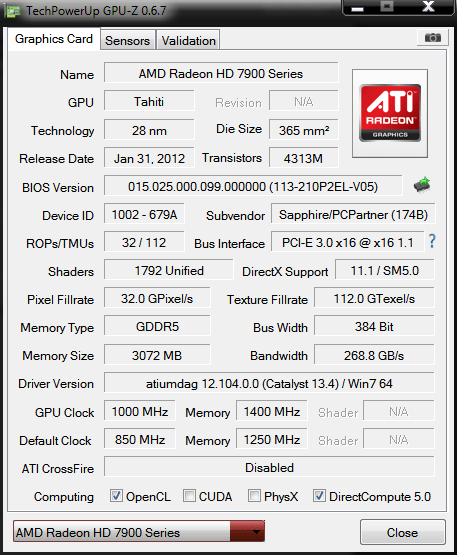 Anyway, my concern was it doesnt overclock well
. My max setting is core clock 1000 Memory clock 1400. These settings is max I can get without crashing the bioshock infinite benchmark utility.
My old card which has I believe it has Samsung Memory based from the vbios (AFR), can go up to 1085 1550 withouth crashing the bio benchmark.
Need advice guys on what should I do.
Thanks in advnace