Ok this is only my second watercooling build since I have started messing with computers so bare with me. I was going for a very simple design to keep cost down and make the computer as quiet as possible.
Parts list:
Swiftech Apogee Drive II
Alphacool UT60 240mm radiator
Koolance QD3 quick disconnects
Koolance Compression fittings
PrimoChill Advanced LRT 3/8" x 1/2" tunbing
Noctua NF-F12 PWM fans
I spent the better part of today modifying the case to accept the radiator. Please excuse the image quality.
Before: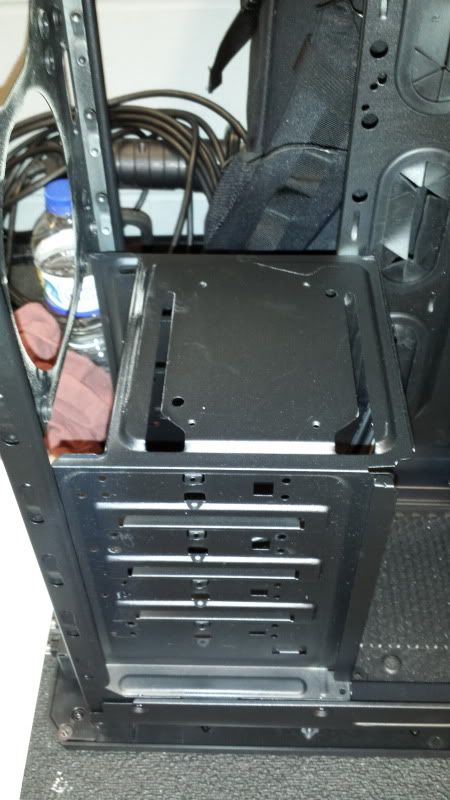 After: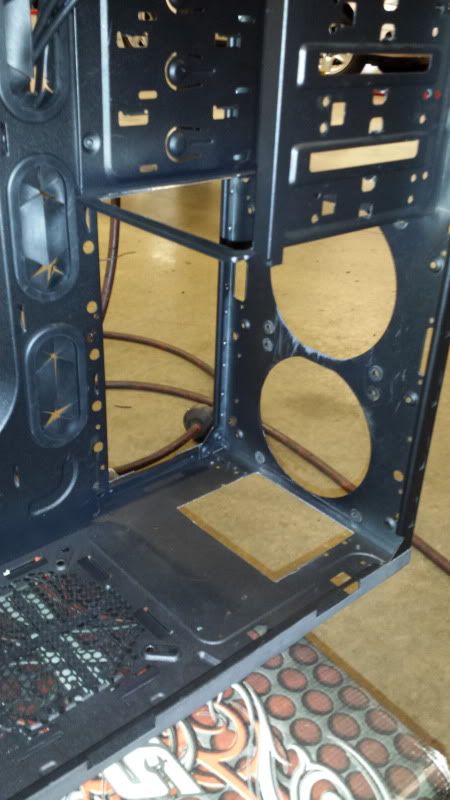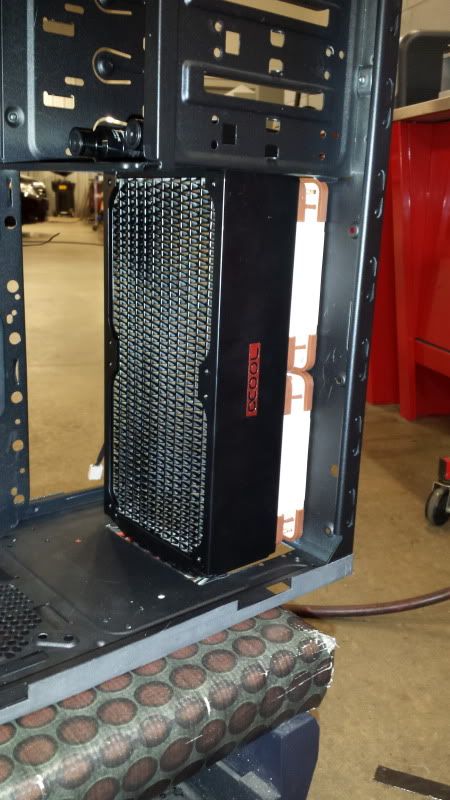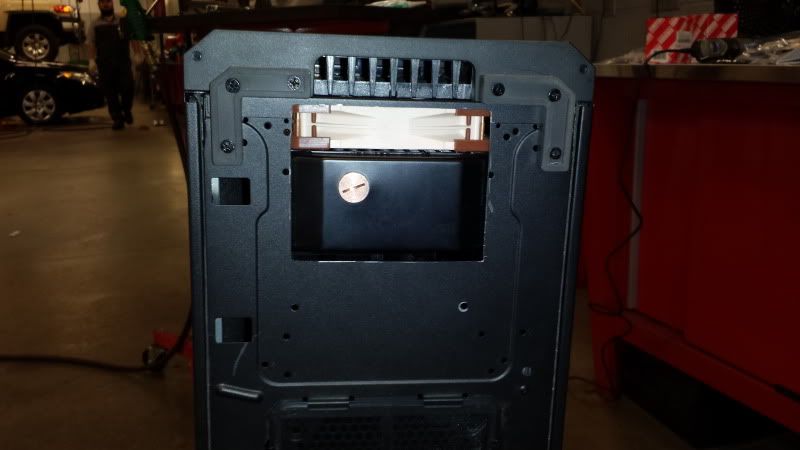 Finished product: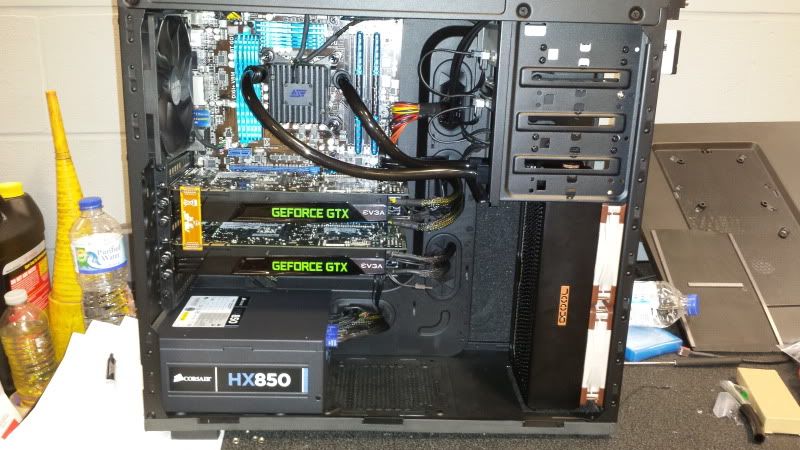 Now the main problem I am having is removing all the air from the system. So I need opinions on which style of reservoir to go with and where to place it. As of right now I plan on using this...
...and mounting it just behind the drive bays with some EK UNI Holders.
Future plans will include watercooling the SLI setup and adding an additional 240mm radiator in the top of the case.
Feel free to offer any advice and/or comment on the build.
Edited by FunwithOC - 8/5/13 at 6:52pm
CPU
Motherboard
Graphics
RAM
Intel 3770k
Asus Maximus V Extreme
GTX 670 FTW 2GB x2 SLI
Corsair Dominator Platinum 8gb
Hard Drive
Cooling
Cooling
Cooling
Samsung 830 128gb
Alphacool VPP655 pump
Alphacool UT60 240mm Radiator
EK Supremacy cpu block
Cooling
OS
Monitor
Power
Schythe Gentle Typhoon AP-14 fans
Windows 7 64-bit
Asus 24" LED
Corsair AX860
Case
Corsair 550d
View all
hide details
CPU
Motherboard
Graphics
RAM
Intel 3770k
Asus Maximus V Extreme
GTX 670 FTW 2GB x2 SLI
Corsair Dominator Platinum 8gb
Hard Drive
Cooling
Cooling
Cooling
Samsung 830 128gb
Alphacool VPP655 pump
Alphacool UT60 240mm Radiator
EK Supremacy cpu block
Cooling
OS
Monitor
Power
Schythe Gentle Typhoon AP-14 fans
Windows 7 64-bit
Asus 24" LED
Corsair AX860
Case
Corsair 550d
View all
hide details