So my plan has from the start been going 3-way SLi with GTX 780
. However the plan was going with 3 cards with the reference cooler, but now I've gotten an offer on a nearly unused MSI GTX 780 TwinFrozr Gaming OC 3GB card for £404, and saying yes to this is very tempting.
However it uses the the TwinFrozr cooler, and I'm wondering if the type of cooler will cope with a 3 way SLi setup ? and due to the nature of the cooler and the card as far I can see can only be bottom mounted in a 3 way SLi setup since there is a bar from the cooler that will interfere with a standard 3 way SLi bridge that isn't flexible.
You can see what I mean on this picture.
I have the setup like this now, and with the MSI GTX 780 TwinFrozr I would place that as bottom card and the two reference card in the upper PCI-E ports. Although do you think there will be enough "breathing" room for the TwinFrozr cooler to cool the GTX 780 ?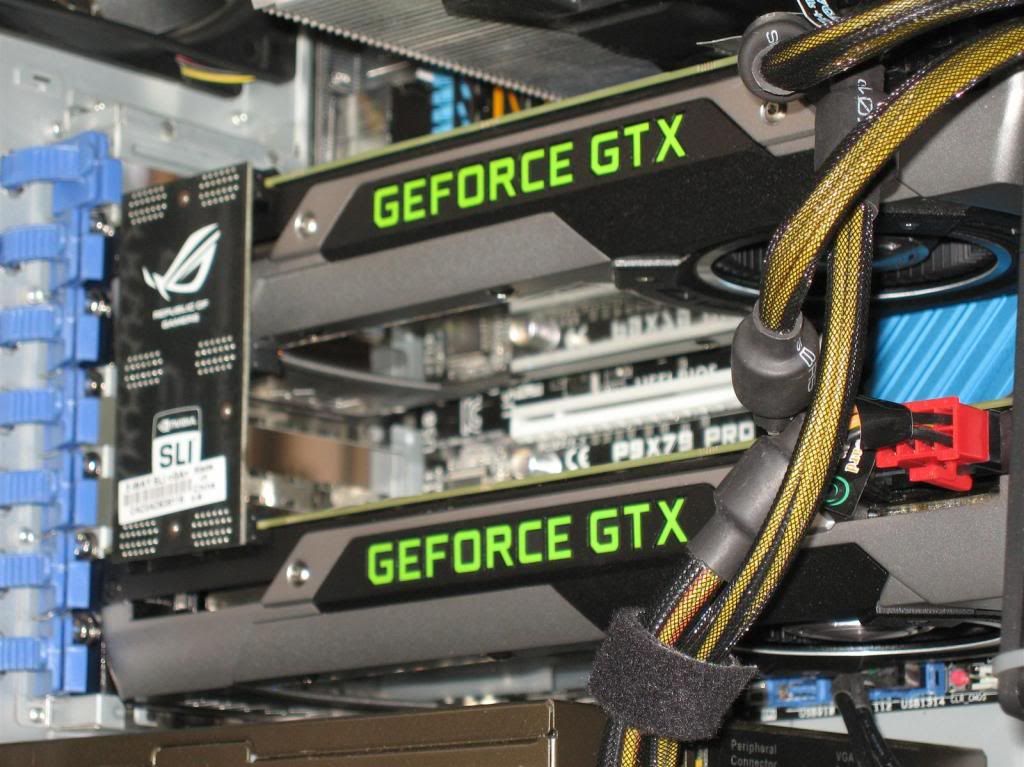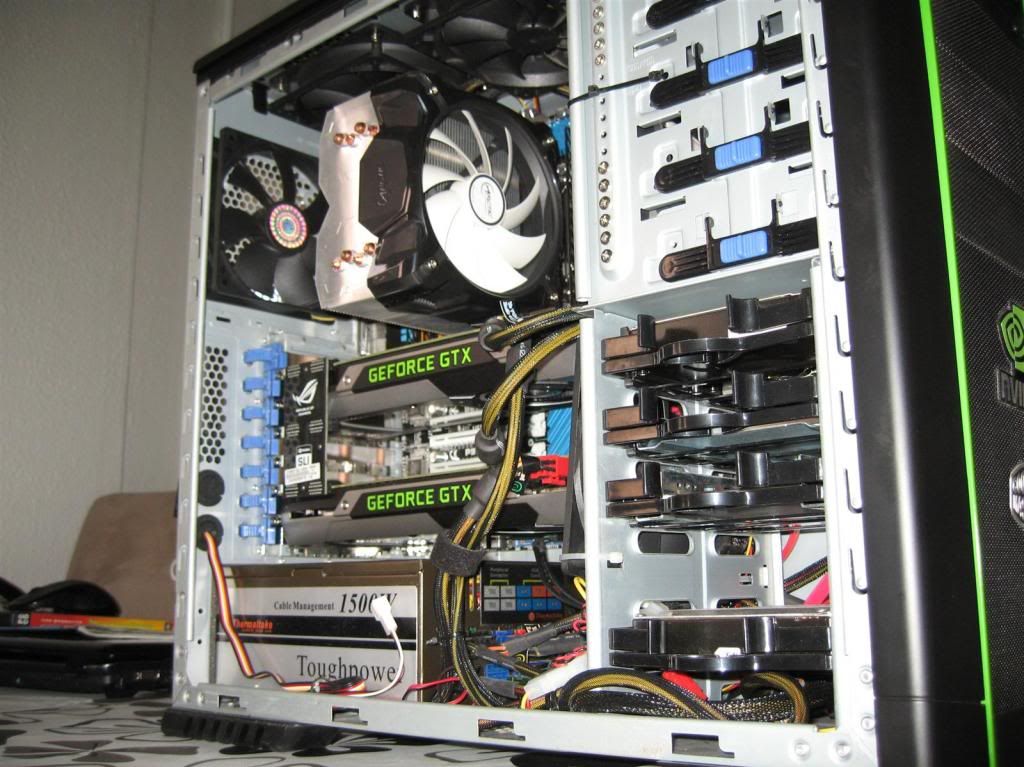 I just want to hear if any of you have tried 3 way SLi configuration like this and if it's problem free ?