In our office we have two pc's which you will be able to see in the photos below.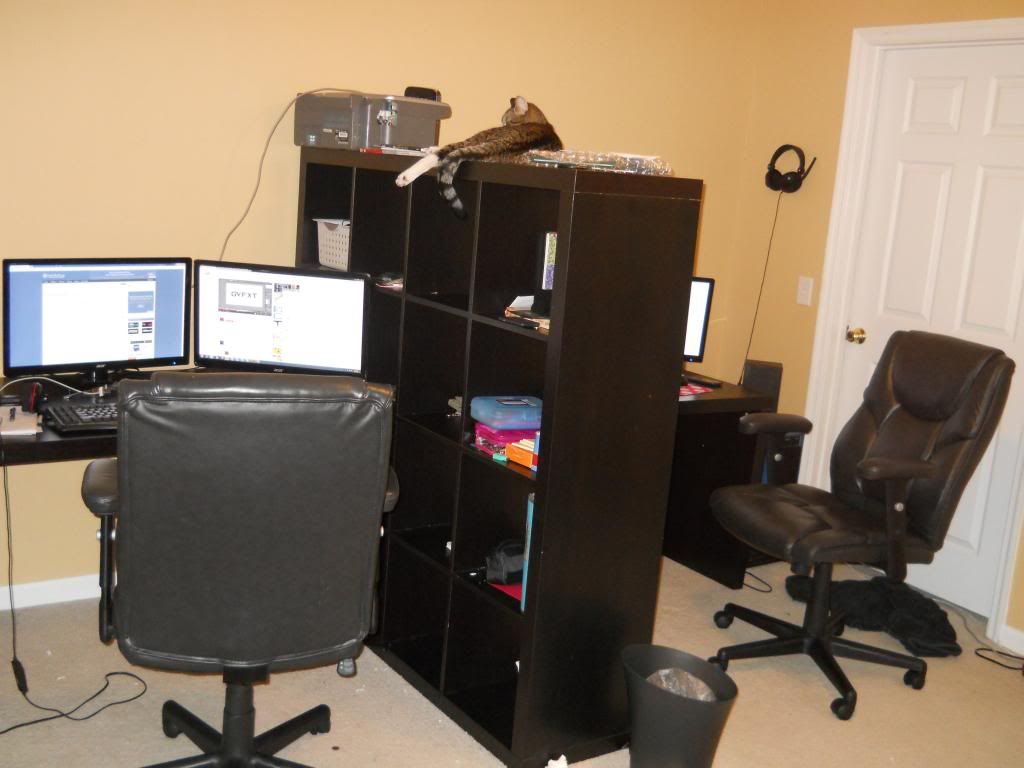 My Side
Her Side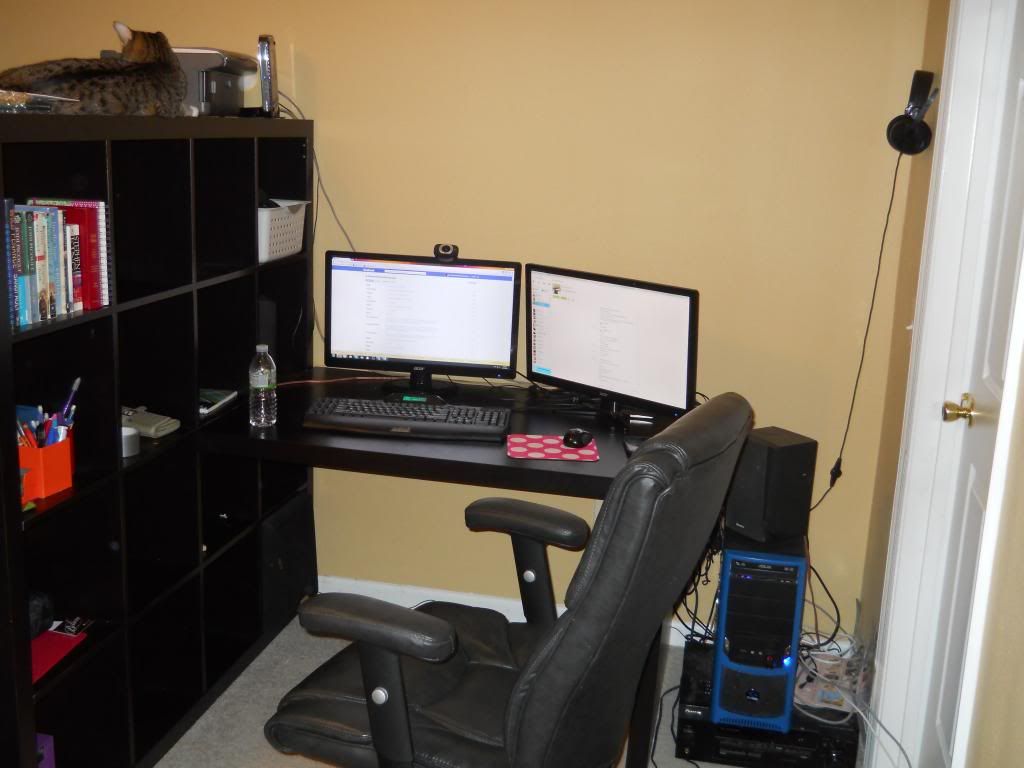 We have central air in florida so its a wee bit hot and sticky. Our office is almost 85 Degrees when both of our comps are running. We are looking for a way to cool that off since I work from home here.
I have Sig rig in A haf 912 with the following cooling. 2x120 on the front Pulling in. Side panel 120 pulling in. 120 on rear for exhaust. 200 top side exhaust and a Push Pull on my CPU cooler.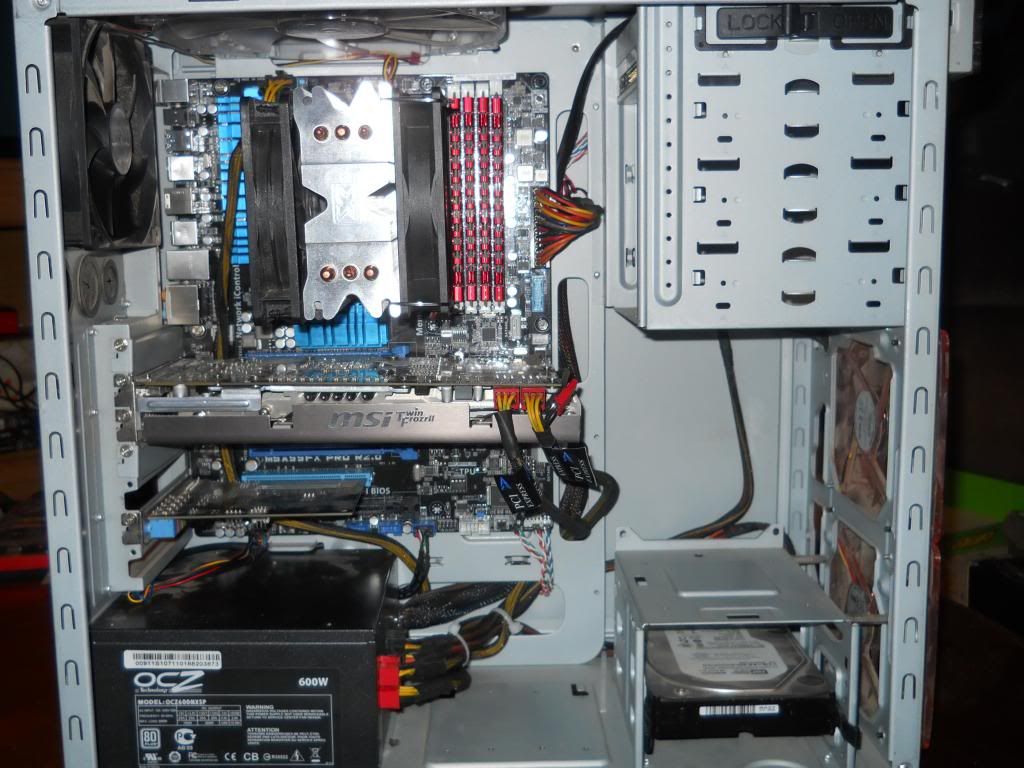 I have Dusted since then!
Her Case is the
Raidmax Tornado
120mm Pulling in on the front 80mm on the side pulling in and 120 on the back for exhaust.
What I would like to know other then a window AC is there anyway to help cool off the room by possibly changing anything around with our actual towers / Configs.
Any and all help would be helpful. Thank you.