An update on one of my recommended chargers. The BM200 Battery Analyzer already an amazing deal at $34.61 has received a price cut to
$29.47 shipped
. That's an unbeatable price for a charger with its features and also don't forget the 2x C/D battery adapters included. So you can charge and test AAA, AA, C, and D rechargeable batteries. This is also the only battery analyzer in my list that can test internal resistance (I haven't really found it that useful but it's a cool feature none the less).
Here is an image from eBay seller rdana of the BM200 with C/D adapters installed after testing the capacity of a C and D battery: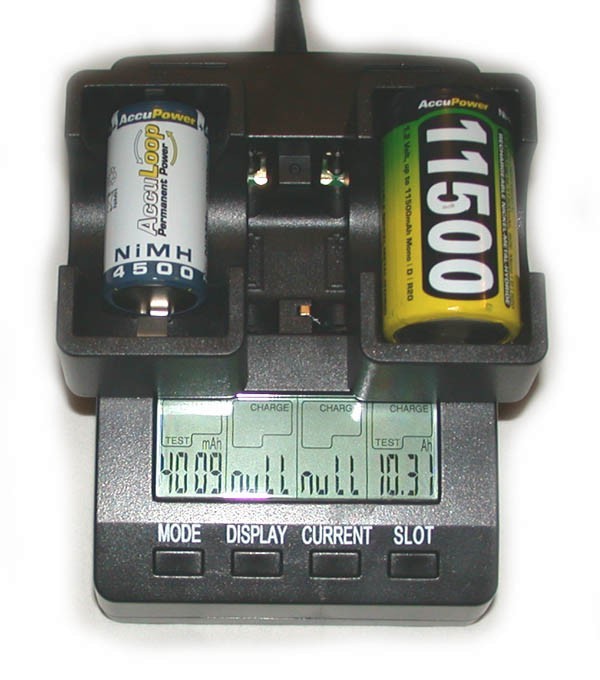 The Imedions are still in stock so if you are in need of some quality high capacity rechargeable AA batteries there's really no better deal.
Edited by Ben the OCer - 10/17/13 at 5:35pm