I accept
PayPal only
.
My Heatware
Complete HTPC/Computer without OS
-
$200 + shipping for case (2nd box is on me, read below) or $175 local (live 21776, frequent 17325 (Gettysburg))
Quote:
This system was put together roughly 2.5 years ago, and has been used very very lightly. It was my HTPC and I used it for the first year to record all of my TV, then it was practically turned off all of the time the next 1.5 years. Below is the list of parts, and the extras that come along. I'd prefer to ship this in 2 boxes, because the PSU mount isn't very secure and I'm afraid of the PSU sliding out. So I'd have 1 box for the case and most of the stuff inside, and then 1 box for the PSU and any extras.
Parts:
CPU
: Intel Celeron Dual-Core E1200 1.6 GHz @ 2.4 GHz w/ ~1.35V
Heatsink
: Zalman CNPS8700
Motherboard
: Gigabyte P35-DS3L Rev 2.0
RAM
: Corsair XMS2 2x1GB (2GB) DDR2-800
GPU
: Sapphire HD 4650 512mb w/ Zalman VF900 cooler
PSU
: Antec Earthwatts EA-380 (non-green, and I believe the seasonic one)
HDD
: Western Digital Green WD7500AARS 750GB (should have at least 1 year left on the warranty)
TV Tuner
: Avermedia M971-B
Case
: KT-400 (same as some nMedia cases)
Extras:
DVD
: Line-On iHAS124-04 DVD Burner
Wireless Adapter
: Rosewill RNX-G1
Also included are the WMC remote that works on Windows XP/Vista/7, it comes with the IR box and 2 IR sensors. I installed 2x 120x20 or 120x15mm (I dont remember which) fans to expell more air, I'm including a 3rd one for free. All fans are on some type of fan control so that the machine is virtually silent.
Only problem is that the LED on the power button no longer works (I believe). Everything else works flawlessly. This machine was built around running cold and silent, and it does exactly that.
::Click to Enlarge::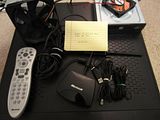 ::Click to Enlarge::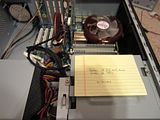 ::Click to Enlarge::
::Click to Enlarge::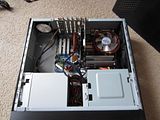 ::Click to Enlarge::
::Click to Enlarge::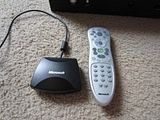 Edited by `br4dz- - 8/22/13 at 12:22pm