TJ07 Mods are very popular mods around most forums and I thought I could jump on the bandwagon and have a go with my first 'real' mod since I've been getting tired of seeing all these nice TJ07 rigs around.
Note I do have a few small problems: school and training a lot during the weeks so not much time for modding and along with that I'm not the richest person around so don't expect all the flashy parts straight up, this will be more like an ongoing work log mainly to log my progress and seek suggestions.
What I have to use at the moment:
Rig:
I5 2500k:sold,
coolermaster v8: sold
GA-P67a-UD4: sold
MSI GTX 560 ti: sold
Kingston hyperX 8gb:
seagate HDD: reused
In Thermaltake Armor: sold
Other: TJ07
To buy/ to do list:
Water cooling ( undecided on what I want, hoping to go full loop )
GA-Z87X-OC ✔
I5 4670k ✔
GTX 770 ✔
Seagate 600 ssd 120gb ✔
Kingston HyperX beast 8gb ✔
Perspex and Acrylic for window and midplate ✔
LED's ✔
PSU fully sleeved✔
Build mid-plate lightbox✔
W/C gear:
Radiators:
EK XT 480mm✔
AC ST 360mm✔
XSPC D5 Vario with AC top ✔
EK copper & acetal 770 water block✔
EK supremacy plexi/ copper block ✔
Fittings: Monsoon matte black compressions X6 ✔
Primochill rigid ghost compressions matte black X14✔
AC cape corp coolplex pro 200mm✔
Tubing: Primochill/ E22 clear rigid tubing total of 340cm✔
XSPC FLX Orange✔
Mayhems Pastel orange✔
This is my first mod which doubles as my first water cooling build, I live in NewZealand meaning everything is twice as much as in the US, and have exams in 3-4 weeks so this will be fun
.
Oh and I'm also sixteen, so income is slow.
I would appreciate any criticism and/ or suggestions, there is still a lot for me to learn.
Final Pics (unless I get a better camera one of these days):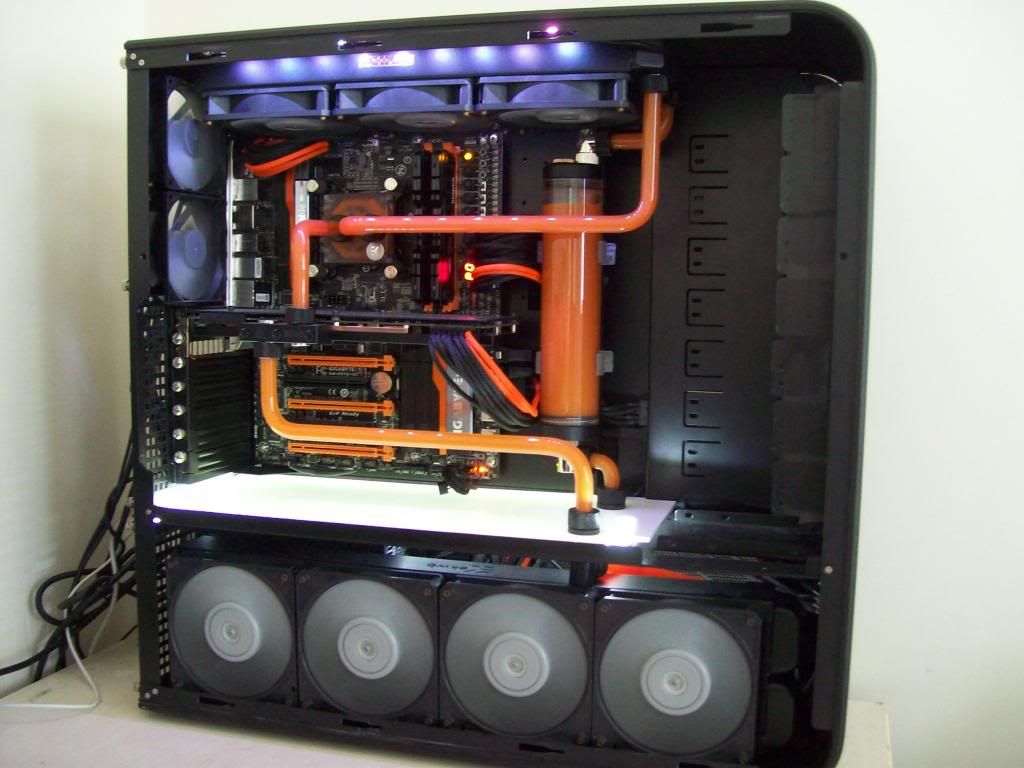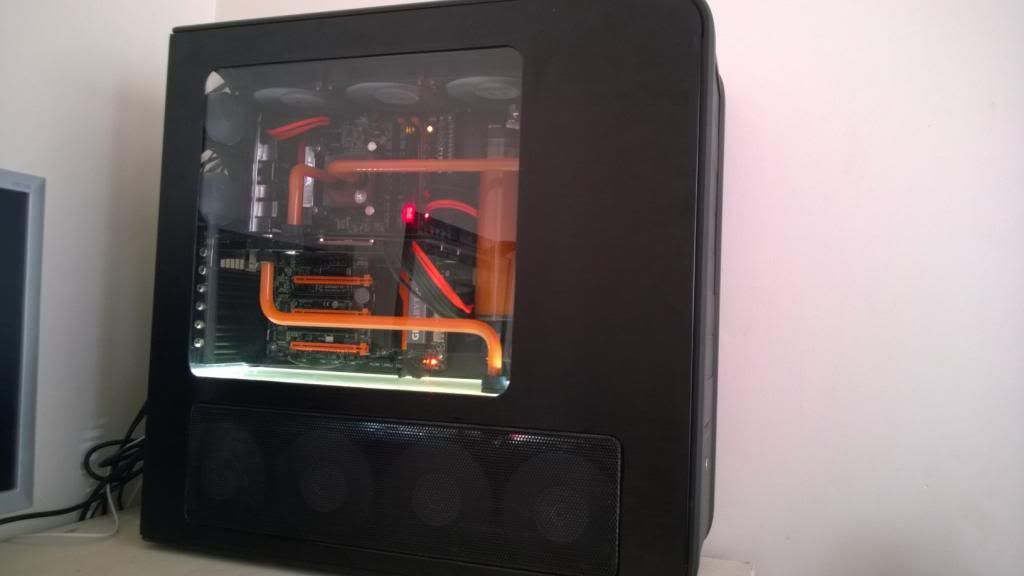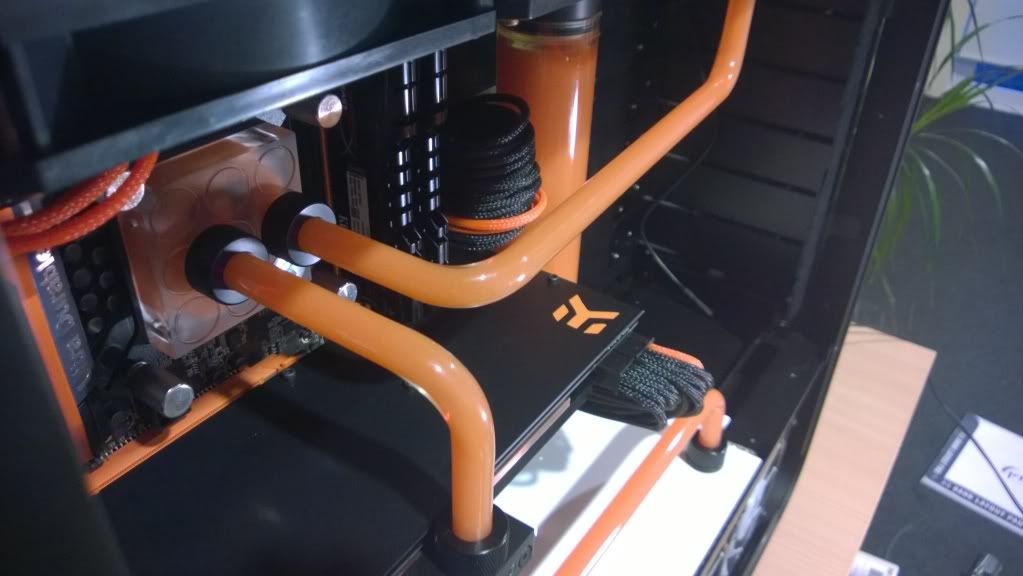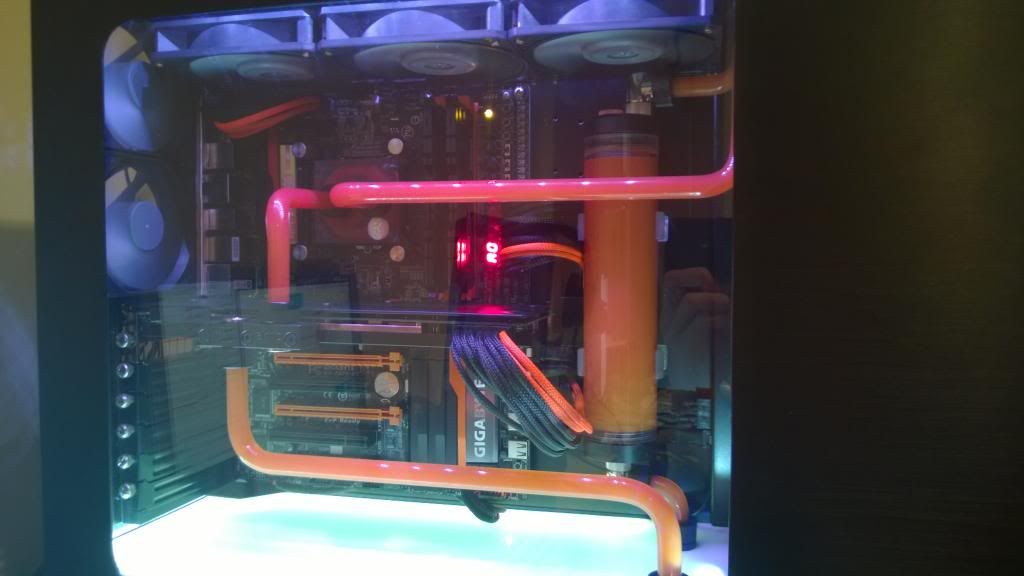 Oh and here's something to start off my progress, after painful filing.
Edited by Jakewat - 4/23/14 at 5:23pm