This Classified is Closed
For Sale:
Lenovo Thinkpad x120e 11.6" notebook/netbook
Will Ship To: US48

Lenovo Thinkpad x120e 11.6" notebook/netbook + Targus neoprene netbook case
-
$230 Shipped
Quote:
Great little machine. Very well built, and in great condition, adult owned. Used lightly since it was bought November 2011. I still have the original box and packaging as well as the receipt showing how much I paid and when it was bought (included in pictures below).
- The fan in the unit was replaced a few months back because it went bad.
- Battery still holds a very strong charge, in fact it can still last 6-8 hours with light usage.
- A Crucial M4 64GB SSD was installed to replace the factory hard drive. The Drive still has 98-99% life in it, so said SSDLife about 3 weeks ago. The SSD itself was used as my boot drive in my main computer for a year or so, with no other usage on it, so it's in near perfect condition.
- Windows 7 Professional x64 (64-bit) was re-installed without all of the bloatware. Runs much faster because of this plus the SSD.
- The only potential problem, the little red "dot" that pretty much all (or all) Lenovo's have is missing from the center of the keyboard. I took it out because it was annoying to type with it, and I ended up losing it.
- Comes with original charger, original battery, and also will include the
Targus Sport Neoprene netbook bag ($26 on amazon)
::Click to Enlarge::
::Click to Enlarge::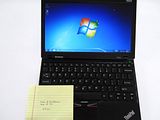 ::Click to Enlarge::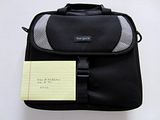 ::Click to Enlarge::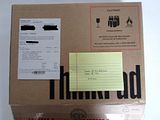 ::Click to Enlarge::