Yay for xmas, i got my trinity
. WIred it up this morning, yesterday was all family stuff. So here are some pictures from the start.
Even the box looked nice. Full colour unlike most case boxes.
Came out of the box with a nice layer of plastic to protect the front panel and window, it was nice having that, i didn't take it off until i fired it up...kept it nice and scratch free.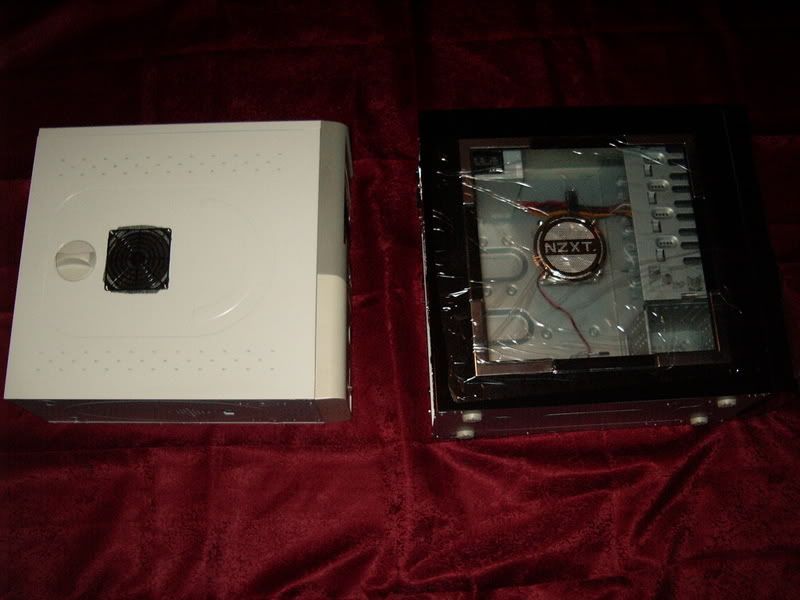 Beside the old case, lol what a difference
The contents of the box, youpi!
Just a quick shot of the front intake and mobo panel fan options, i loaded the front with a 90mm vantec ninja
Cool, i got the PSU with it because it just came with it, i'm going to give'er a work in and see how she runs. Its 400watt and 20amp on the 12v
So lets get that motherboard out. She comes out nice and easily....no hitches, this shows you the super XP-90, we'll check out the results of cooling later.
Side view really shows you its size.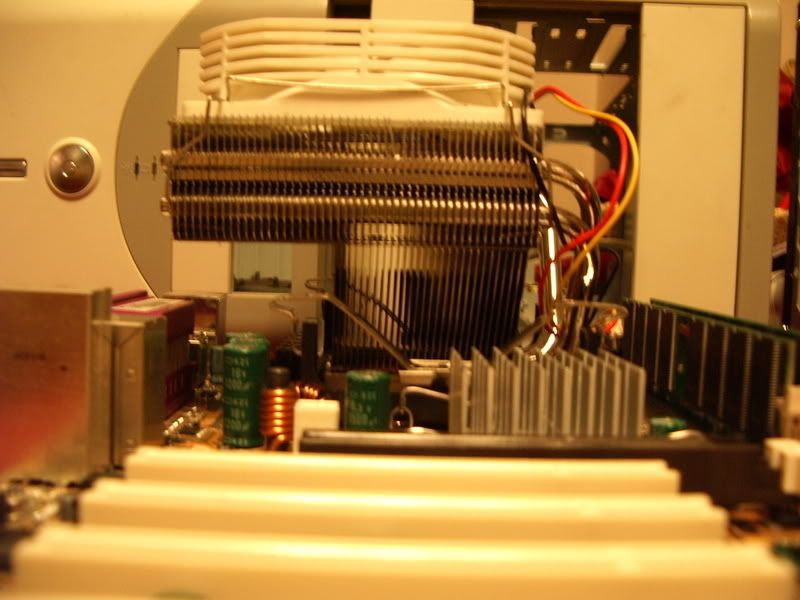 Mobo is installed! Wahey! Looks good, lots'o room, now for the wires.....ewww
Tada up and running. Awesome, not too loud...bout 30dba.
Semi close up of the stuffz
Front panel, super shine and nice LCD screen. LAWL AT MY BEDHEAD
Woah, close up LCD screen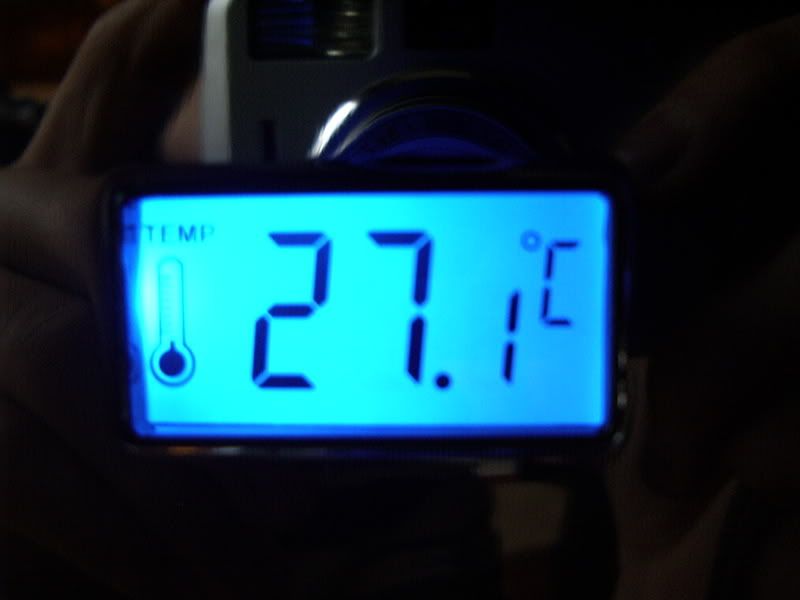 And thats about it...i hope you liked all my 2193078432 pictures lol, i took'em quick...i was so excited to build it i didnt eat breaky and i was shaking a little when i was taking the pictures so sorry for the quality. Here are the final pictures, they include the first 2 being idle/load of old case and idle/load of new case (idle taken after 10 minute shutdown, then boot, load taken after 30minutes F@H)
Idle Old Case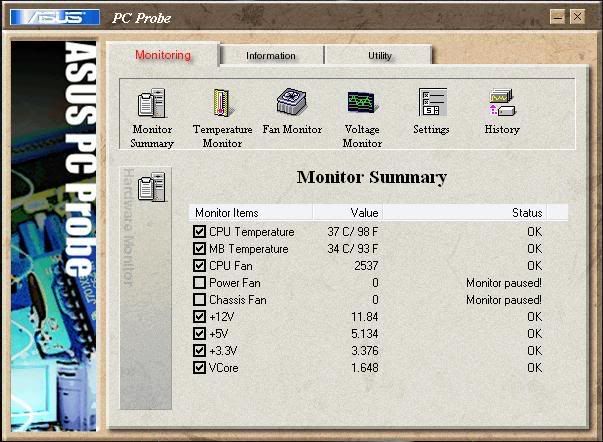 Load Old Case
Idle New Case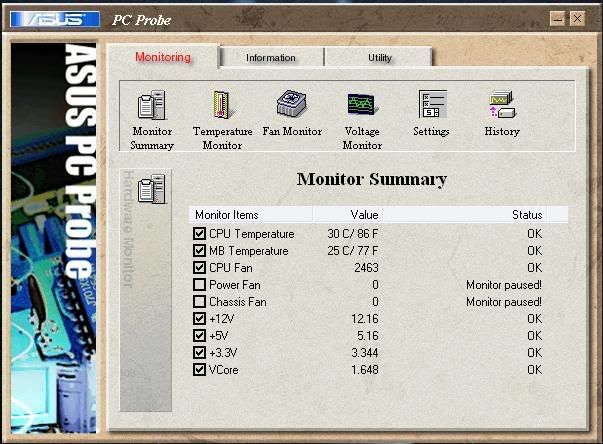 Load New Case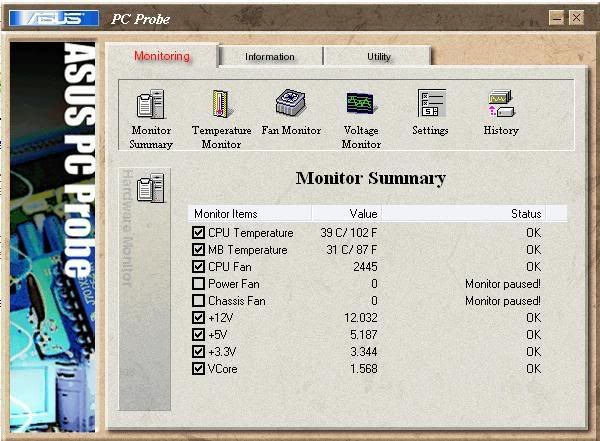 How about those temps? WOOOOO love it! Cool computer...case temp at the moment is 27.6c, can't be beat!
Thats it, hope you enjoyed as much as i did!
CPU
Motherboard
Graphics
RAM
Intel 2500k @ 5ghz 1.395v
Gigabyte P67A-UD3P-B3
ATI HD6950 2GB (flashed --> 6970)
16GB Gskill Sniper 1600mhz
Hard Drive
Optical Drive
OS
Monitor
500gb WD Black / 2x 1TB WD Black RAID1
LG DVD/RW Super Multi
Windows 7 Enterprise x64
ASUS ML239H 23" LED
Keyboard
Power
Case
Mouse
Logitech G15 (modded)
Corsair TV750W V2
Lian-Li Lancool PC-K62B
Logitech G5
View all
hide details
CPU
Motherboard
Graphics
RAM
Intel 2500k @ 5ghz 1.395v
Gigabyte P67A-UD3P-B3
ATI HD6950 2GB (flashed --> 6970)
16GB Gskill Sniper 1600mhz
Hard Drive
Optical Drive
OS
Monitor
500gb WD Black / 2x 1TB WD Black RAID1
LG DVD/RW Super Multi
Windows 7 Enterprise x64
ASUS ML239H 23" LED
Keyboard
Power
Case
Mouse
Logitech G15 (modded)
Corsair TV750W V2
Lian-Li Lancool PC-K62B
Logitech G5
View all
hide details