Go Moore's Law!!
My main rig that is now over 5 years old is cranking out 25k+ PPD..
So I had a chance to grab a pallet load of old cases.. great fun for the kids to disassemble and helps my parts supply. One of the best I spent a bit of time on and got it installed, overclocked and folding.. LOL
I would like to create a wall of mobos through the ages...have them all try & caclulate PI to 1M at once and show the difference...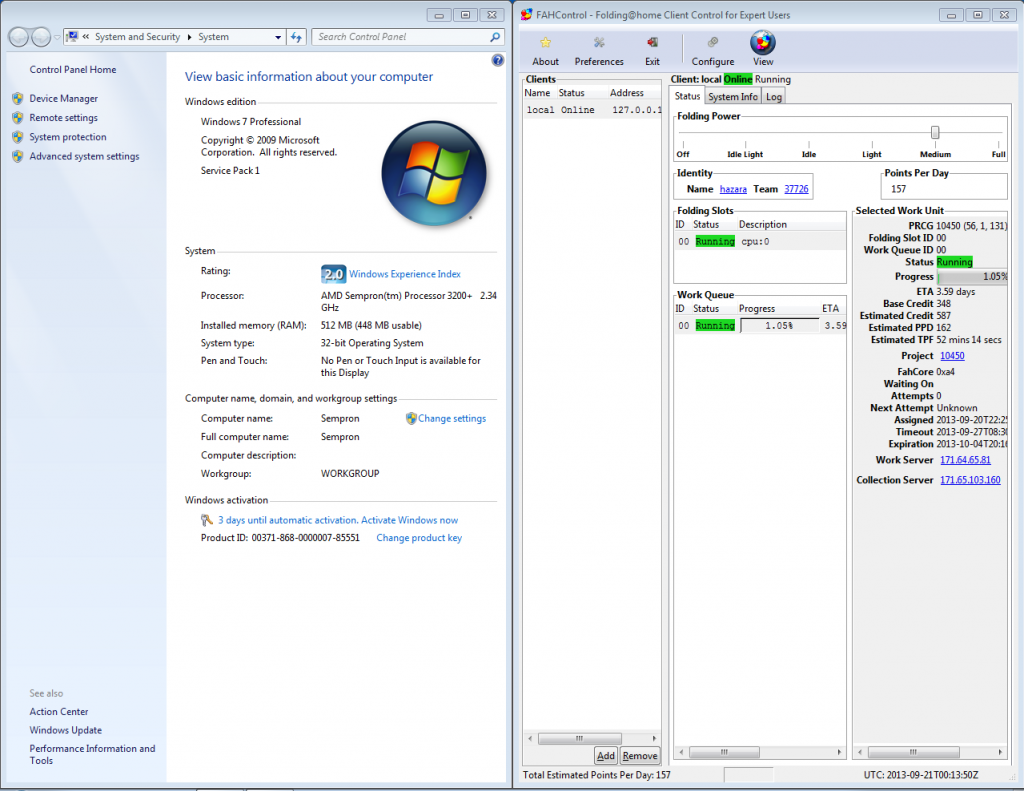 CPU
Motherboard
Graphics
RAM
Wolfdate E8400 @ 3.78 Ghz 1680fsb
Gigabyte DQ6 v 3.3
HD 7770 OC
4Gb @ 840MHz
Hard Drive
OS
Monitor
Power
1x 128 SSD 1x1.5Tb
Multiple
2
Highpower 560w
Case
Trinity - Modded for cooling
View all
hide details
CPU
Motherboard
Graphics
RAM
Wolfdate E8400 @ 3.78 Ghz 1680fsb
Gigabyte DQ6 v 3.3
HD 7770 OC
4Gb @ 840MHz
Hard Drive
OS
Monitor
Power
1x 128 SSD 1x1.5Tb
Multiple
2
Highpower 560w
Case
Trinity - Modded for cooling
View all
hide details