Hey All so What I have is
http://www.ikea.com/us/en/catalog/products/40047675/
In black and 2 desks with the bookshelve in the middle.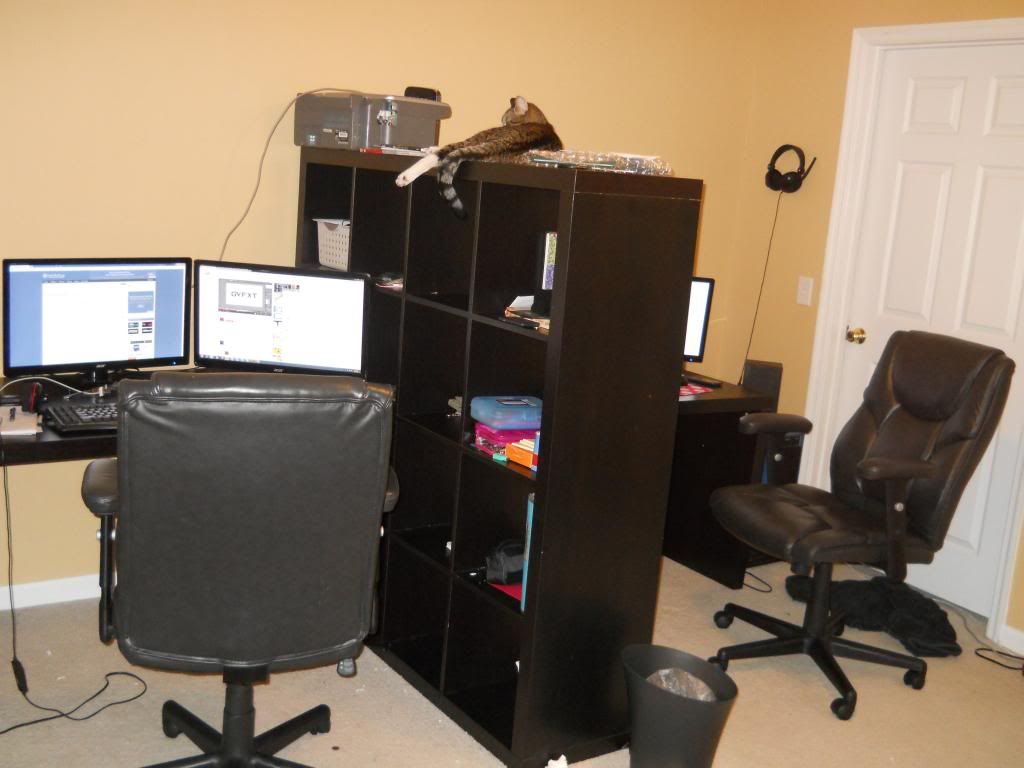 What I would like to do is move some stuff around so my wife and I can game together. What we would like to do is add
http://www.ikea.com/us/en/catalog/products/20135300/
in the middle so we can move the full size bookshelf out of the equation.
Do we need any new hardware to get this to fit together?