really? What should be then? Those falsely inflated benchmarks?
anandtech's shield review...
Quote:
The Tegra 4 part of the story is impressive. Performance on the device is incredibly smooth, I thought I had seen the smoothest possible experience with the latest and greatest quad core SoCs in smartphones, Tegra 4 in this form factor is something to behold. There are parts of some apps I never knew could go so fast. I said in the Nexus 7 review that I wished whatever happened to Tegra 4 that delayed it hadn't, so we could see it in more devices
CPU performance
Quote:
Tegra 4 is an absolute beast.
Quote:
SunSpider performance is in downright low-frequency Core territory, and
it just blows away anything else we've seen
from any device running Android or iOS. The comparison in Google's Octane benchmark is still strong, although the Nexus 10 comes very close. Finally, we see great performance in Kraken as well. It's a shame we haven't seen Tegra 4 used in more places, because honestly
this thing could make for a killer Windows RT device.
I threw in some of our early Snapdragon 800 performance data, and it looks like
Tegra 4 still pulls away with a win in that comparison as well.
ARM's Cortex A15 is
just insanely quick
. Again, there is a fan in Shield - that definitely helps make this possible.
For what it's worth, there's no funny CPU clock boosting going on upon launching any of these tests
.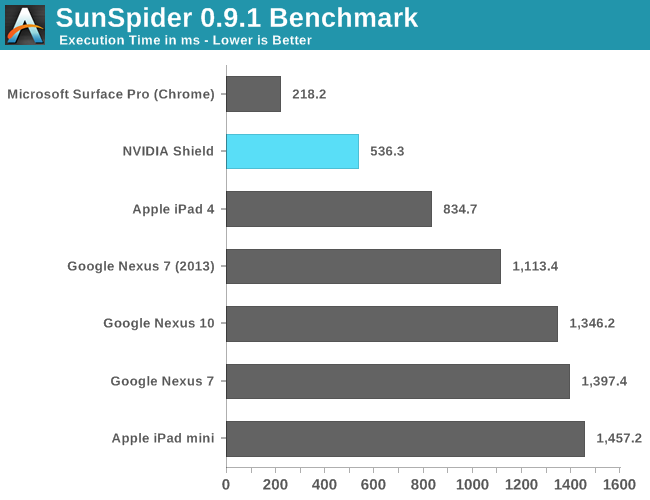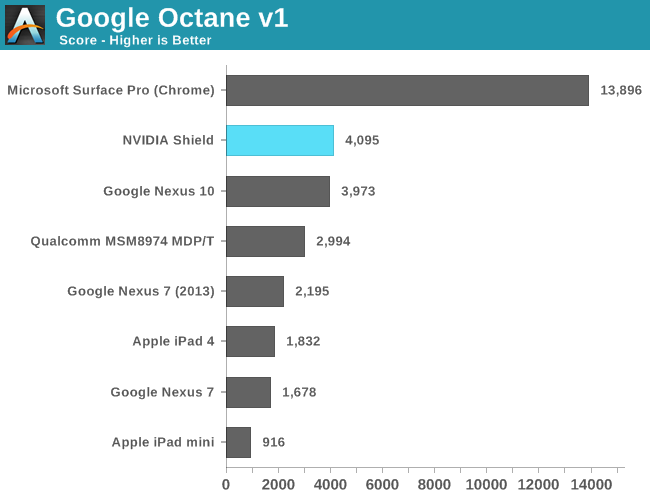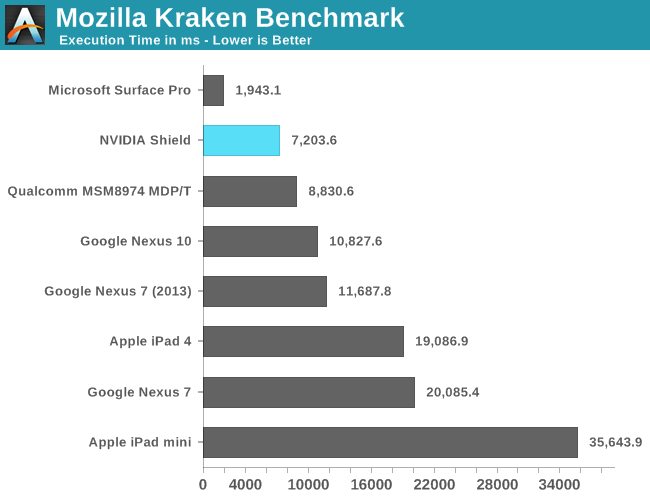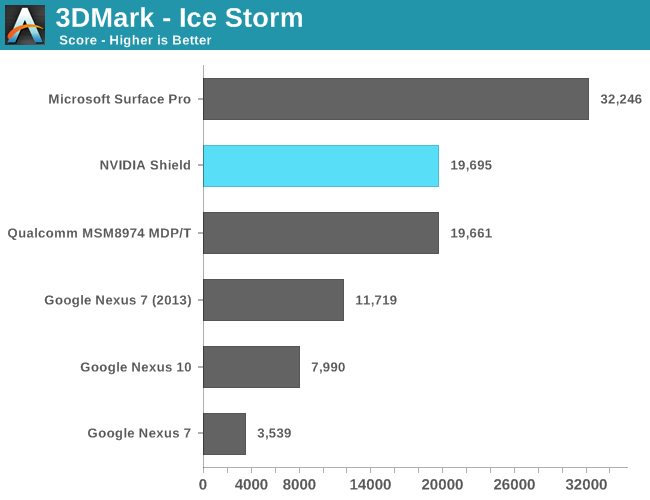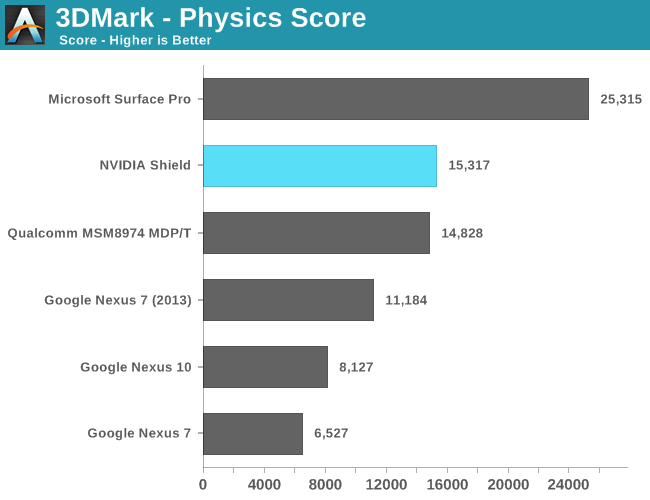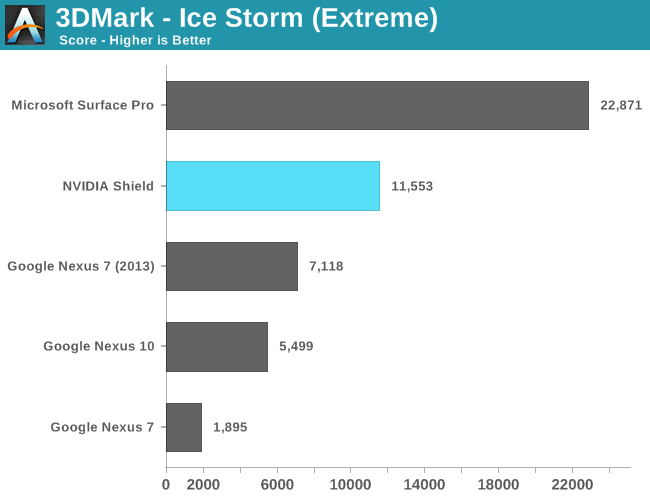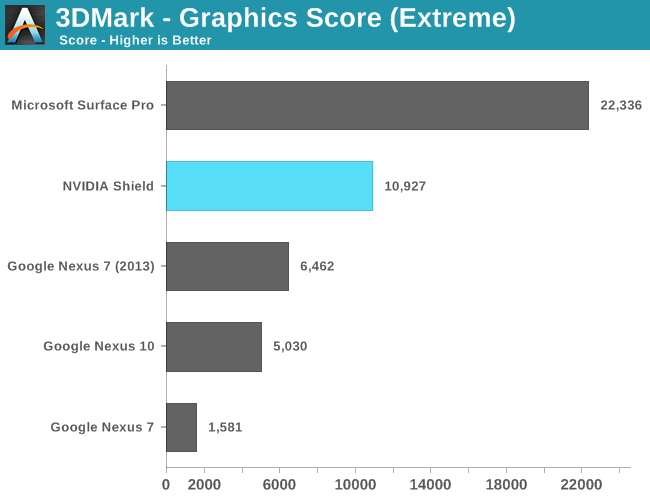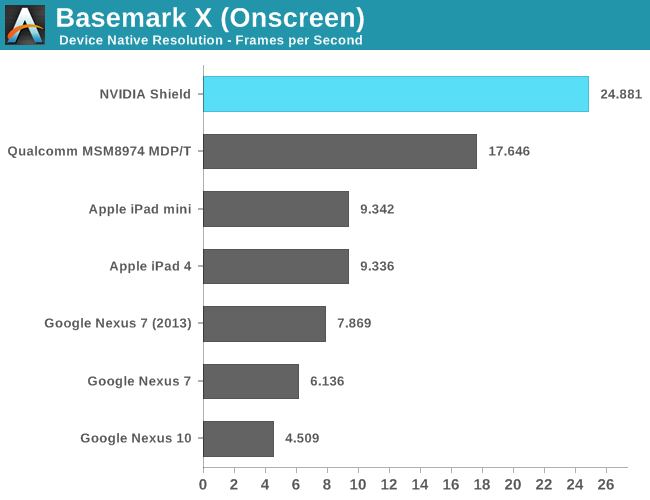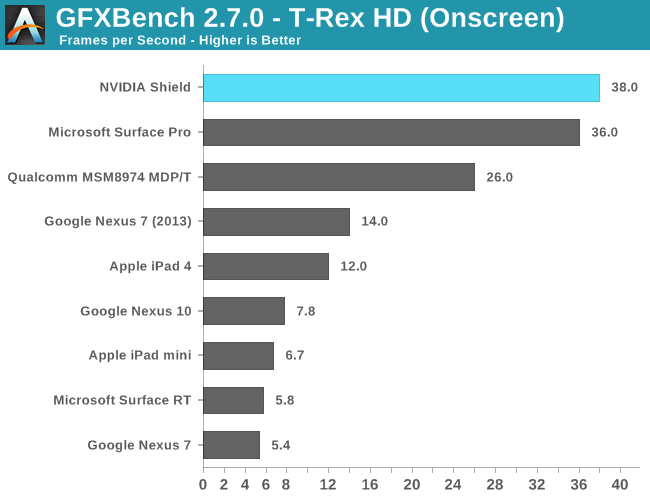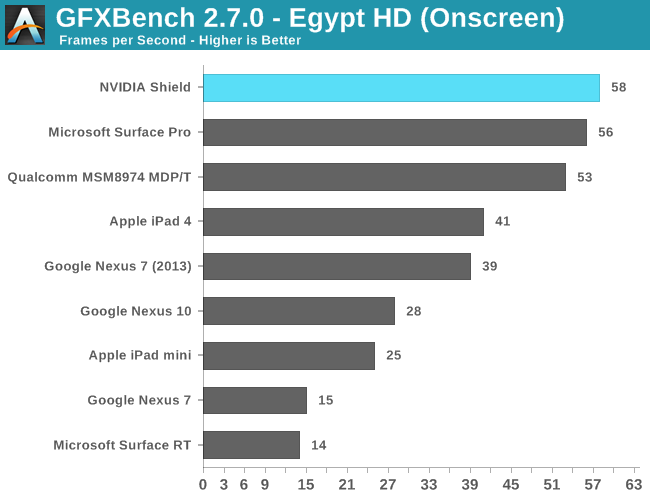 So what about Tegra 4 not being high end?