So I was woken up this morning from thunder only to notice that my PC was off. The outmost part of the motherboard was wet, maybe close to soaked. So I tried to wipe it dry to the best of my ability and using a compressed air can to blow out the water underneath the ram slots. As of right now when I plug the power back on I do see the power button light up for maybe 1/5 of a second and then going back off. It doesn't turn on now and I am unsure if the motherboard is permanently damage or is still wet in places that aren't visible.
Should I replace it or wait a couple hours to let it dry some more?
This is an old picture but you get how it looks like.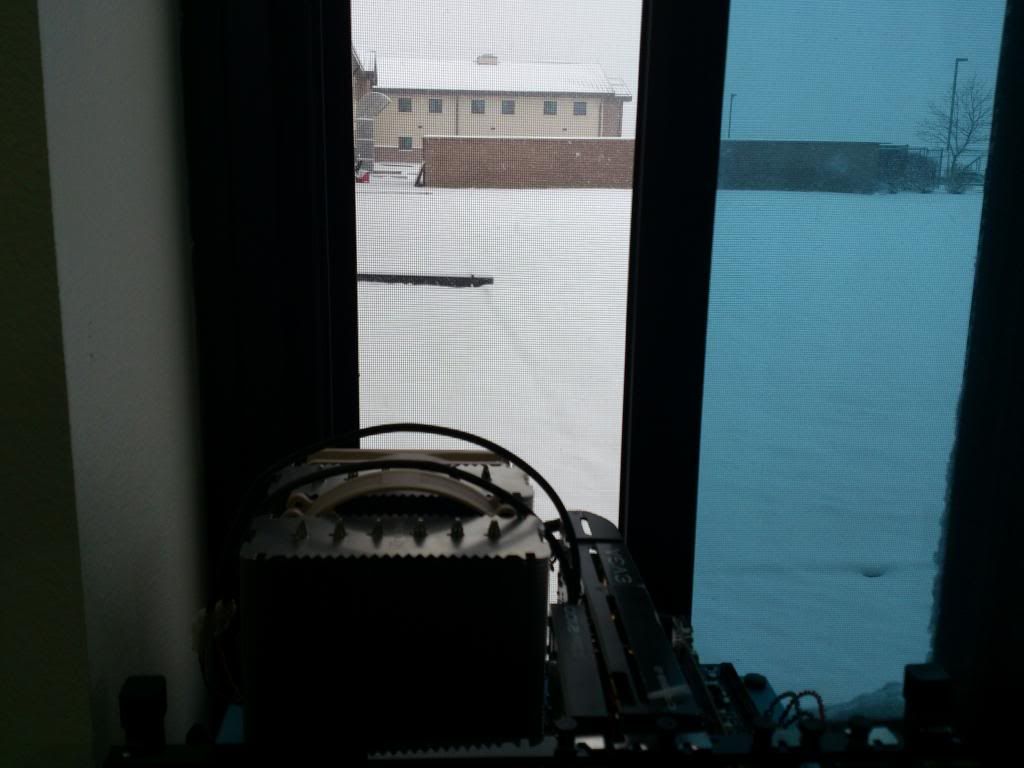 Everything on the motherboard looks fine, nothing burnt or caught on fire.
Edited by Kiros - 10/14/13 at 8:55am