I'll be recycling few parts from my old rig before making a move to 6 core which will take me sometime to build so I'm building lean mean-back up until I get there
This is my first "Build Log" but it's not my first build
Here is what I'm trying to accomplish;
BUDGET
SILENT
LEAN-SINGLE GPU SOLUTION
Name -El Impacto-Haze
. : Hardware Spec : .
Case: Fractal Design Arc Midi R2 FD-CA-ARC-R2-BL-W Black Steel ATX Mid Tower Computer Case [$60 from Egg]
CPU: Intel i7 4770k
GPU: 1x EVGA GTX 780 Classy (I could end up with 780TI or Titan )
MB: Asus M6 Impact ( sick board ) tested and approved
tested and approved
(Click to show)
Ram:Trident X 2600c10
PSU: CM -V1000
. : Watercooling Spec : .
Pump: Koolance 400
Pump Cov: Aquacomputer aquacover DDC
CPU Block: Koolance 380
GPU Block: EK or Aquacomputer
Rad 1: XSPC RX 240
Rad 2: Alphacool NexXxoS ST30 Full Copper 240mm
Rad 3:Hardware Labs Black ICE Radiator SR1 140
Resevoir: Bitspower Water Tank Z-Multi 150
Fittings: Bitspower
Tubing: Tygon A-60-G Norprene 19/13mm (1/2ID)
Fans: Some that came with the case and some GT's
Stay tune
Finished !
(Click to show)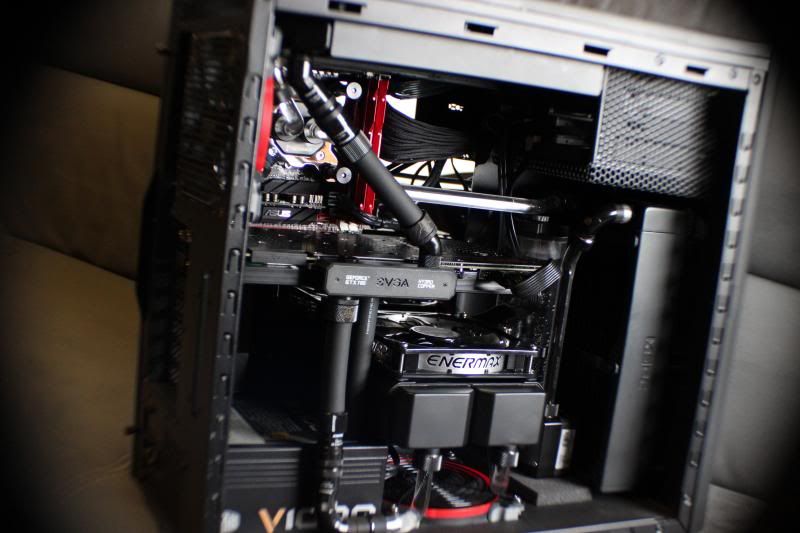 Edited by coolhandluke41 - 11/30/13 at 2:39pm