Just a quick first post on the forum, and my first custom loop. I've done a couple of mods in the fractal define XL, like removing the drive bays to install a Monsta 420mm rad up front and a top 360 rad, with a Koolance shroud for push pull. Up top was going to be just in push that was until I won an Z87 Xpower and i5 4770k, but I though P/P would suit Haswel better considering the high temps. I'm not disapointed with the result running 4.2 @ 1.050v and never pushing over 46 and that's with fans at 5v. Only a small overclock as that too is my first, still got a lot to learn.
SPECS
Fractal design define Xl
Z87 MSI Xpower
i5 4770k
2 x Hd7950's in XFire
4 x 4gb Avexir 1866 core yellow
XFX xxx edition 750w
Intel 530 180gb ssd boot / Samsung 840 pro 256gb game drive / OCZ Agility 3 60gb music / Western Digital Caviar Black 2TB main drive
COOLING
XSPC Raystrom cpu block
2 x Alphacool NexXxos v2 7950 brushed black blocks / 2 x NexXxos v2 back plates
koolance D5 top with D5 vario
Bitspower ZMulti 250mm
Alphacool NexXxos monsta 420mm 3 x 140mm Akasa vipers in push pull
Alphacool St30 360 3 x 120mm Akasa Vipers in push pull
Fesser 1/2 barbs and Fesser FC1 rotary fittings
Mayhems Sunset yellow pastel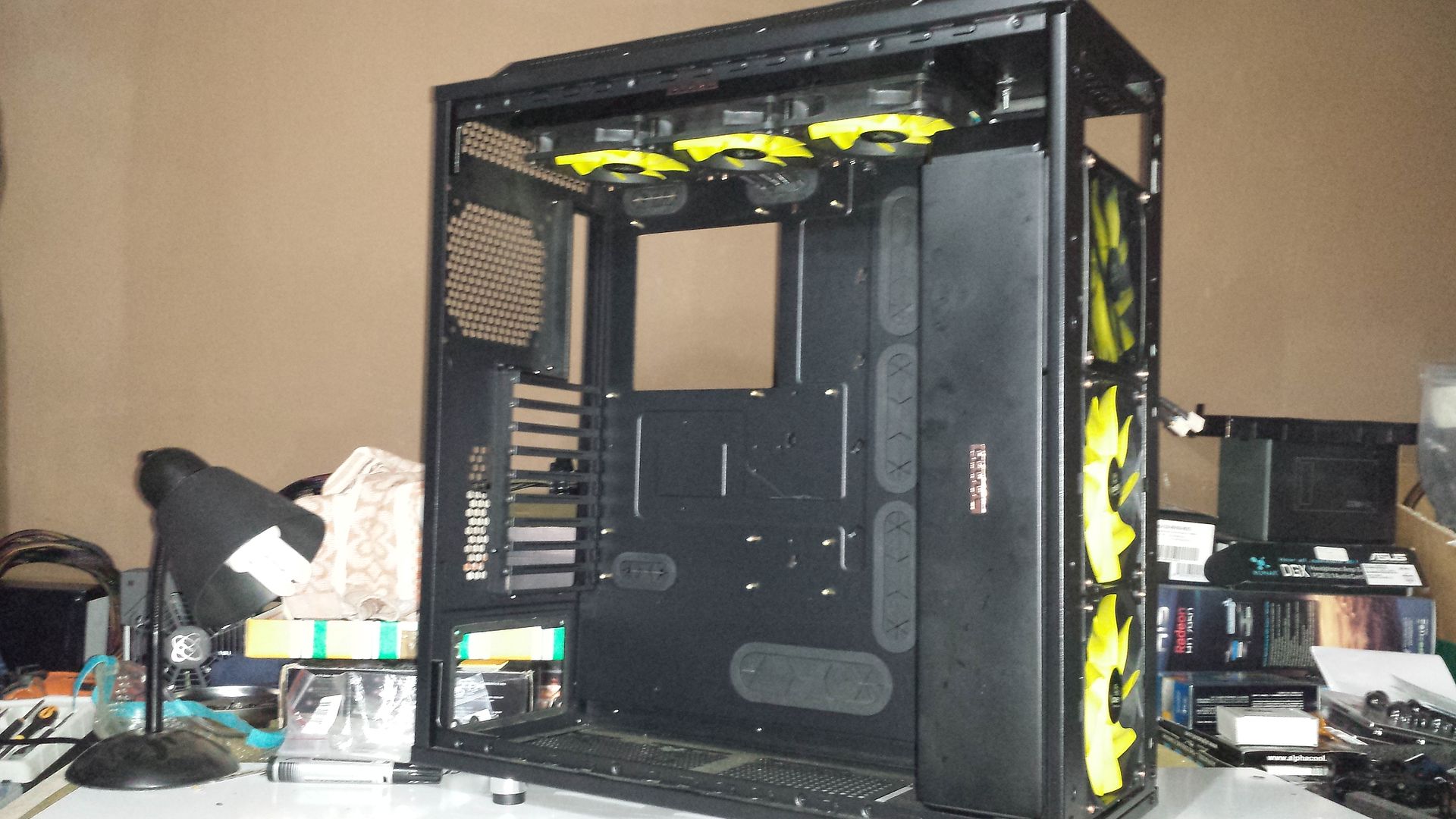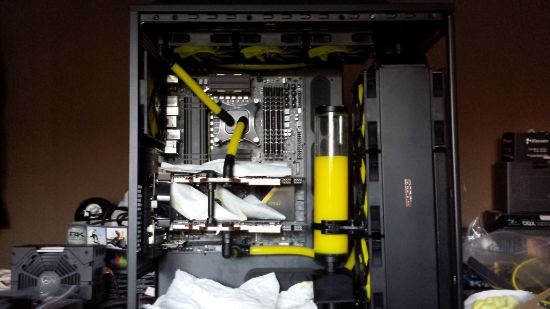 Ignore the temp psu shroud it was only a mock up untill my acrylic arrives.