I'm going to apologise in advance for the terrible photo's I only had my phone on hand, but hopefully it will give you good indication of what I was trying to do.
So it all started when I brought a pair of 1U Dell PowerEdge 1435's. Now, I was aware how noisy servers are, but i'd only ever heard them in a comms-room:
The amount of noise these serves produce in a home environment is COMPLETELY dfferent, you could hear them in every room in the house - so it became very apparent that I needed to do something about the noise.
I couldn't replace the fans in the server as they used some proprietary wiring and fan headers, so I had to do something else that didn't involve modifying the servers themselves.
The servers in question: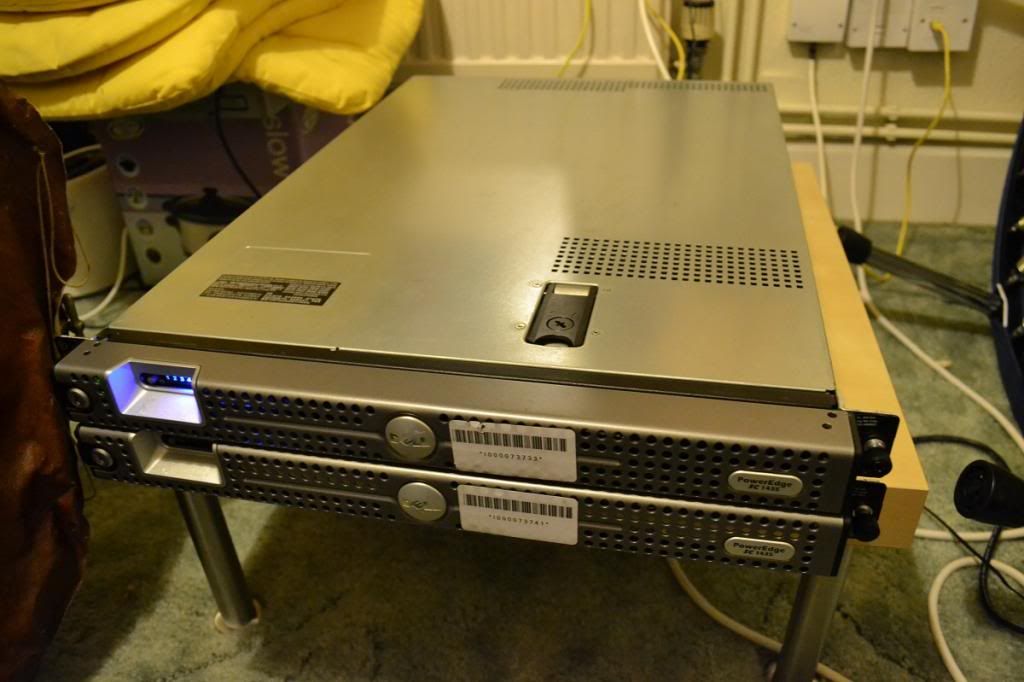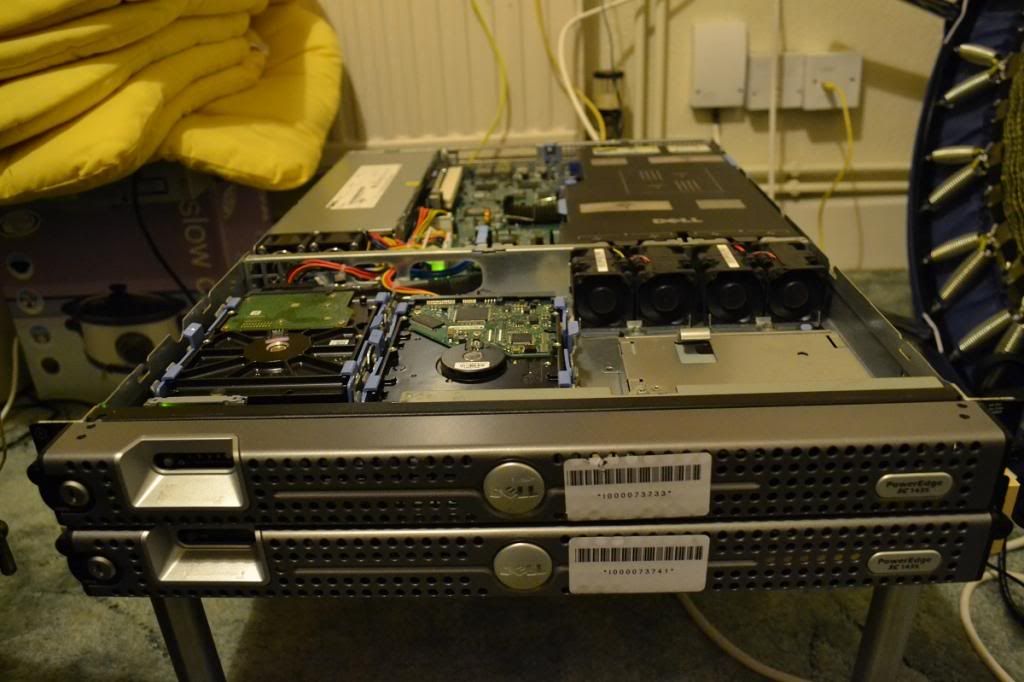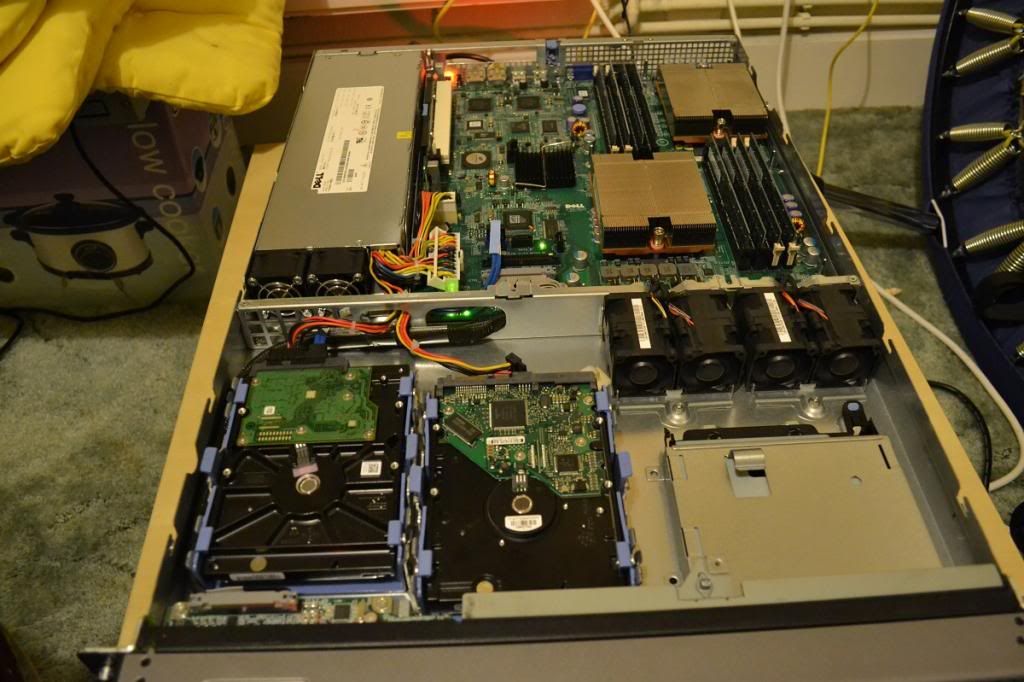 So this is what I came up with initially, something to place the servers in, that would diffuse the flow of air resulting (in hopefully), a lot less noise:
Most of the frame built: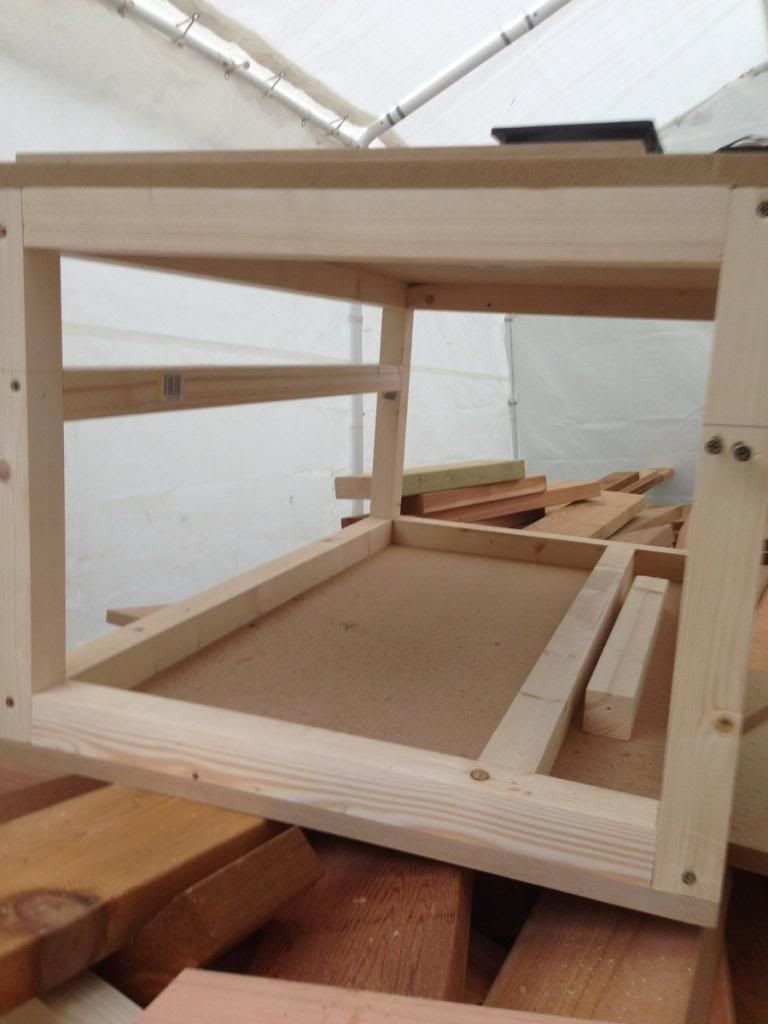 Lining & Measuring up the 3x120mm exhaust fans:
Cutting the holes for the exhaust fans:
Fans all mounted: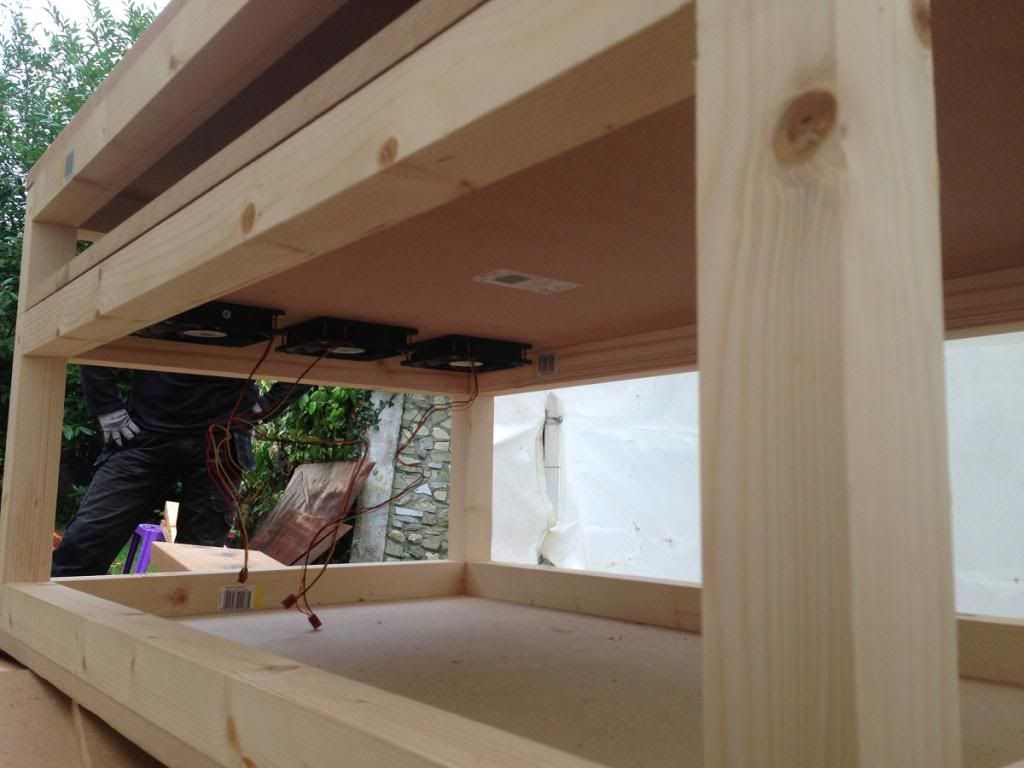 I built a wall which diffuses the airflow to hopefully reduce the noise of the servers coming out of the exhaust and reduce the noise of airflow: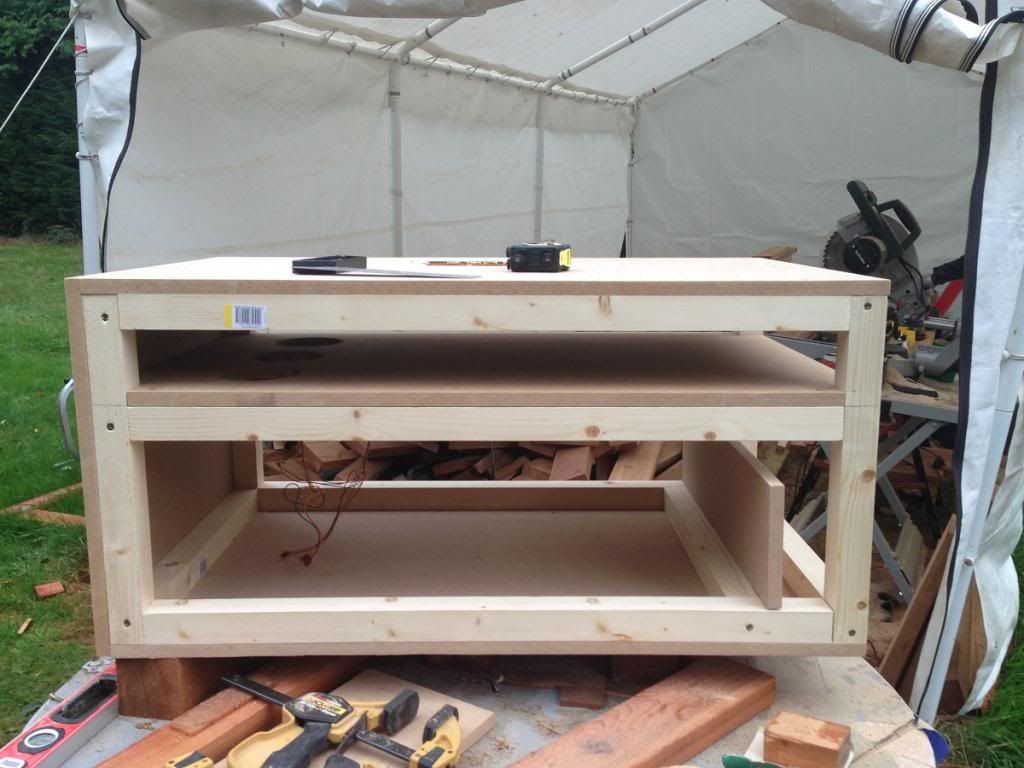 Intake at the bottom & exhaust at the top:
Where the fans sit in relation to the server storage cavity: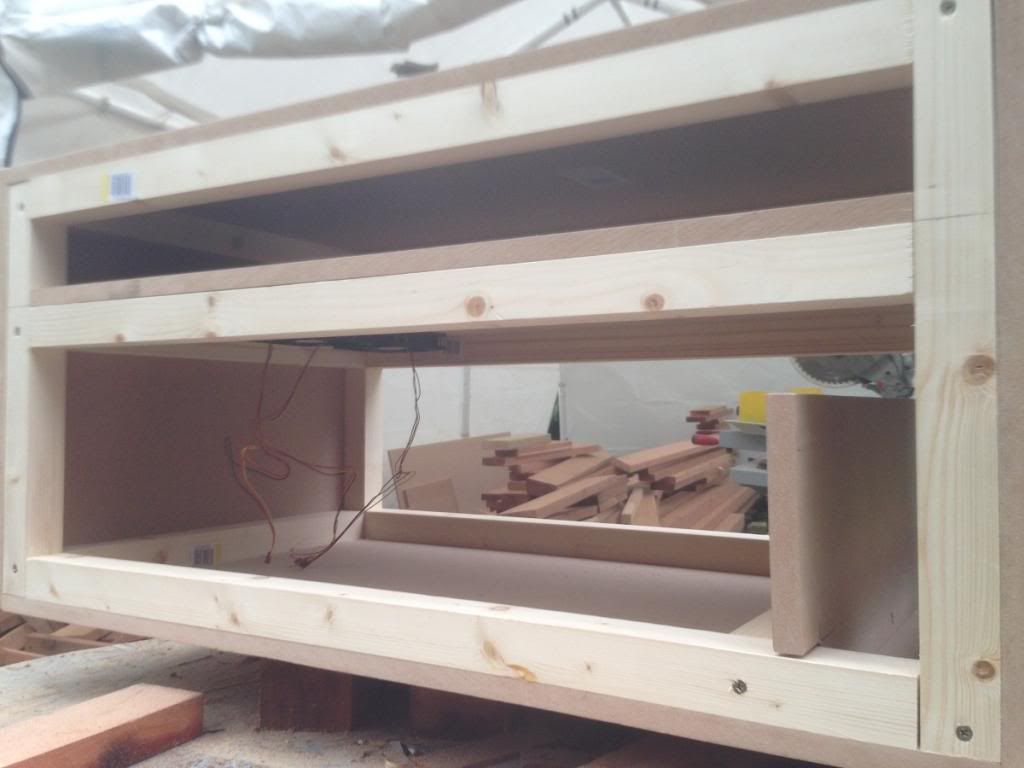 The door was probably the most complex piece, after a lot of thinking, having a slide out shelf was the best of getting something that was air (ish) tight, that would provide easy access to the servers.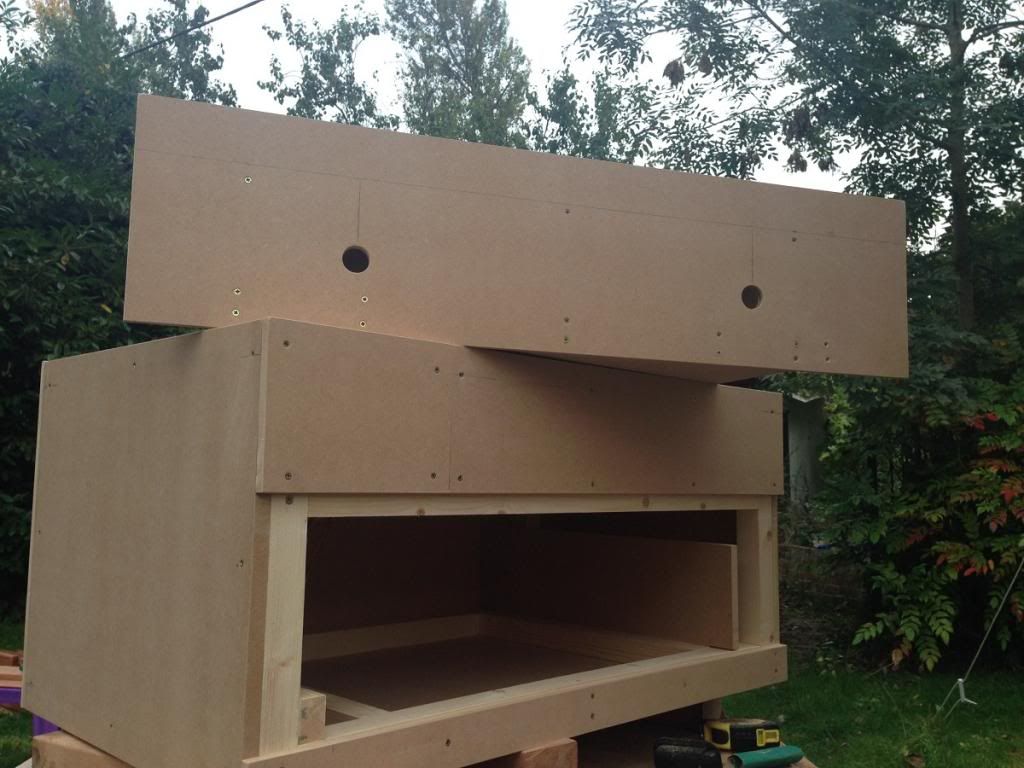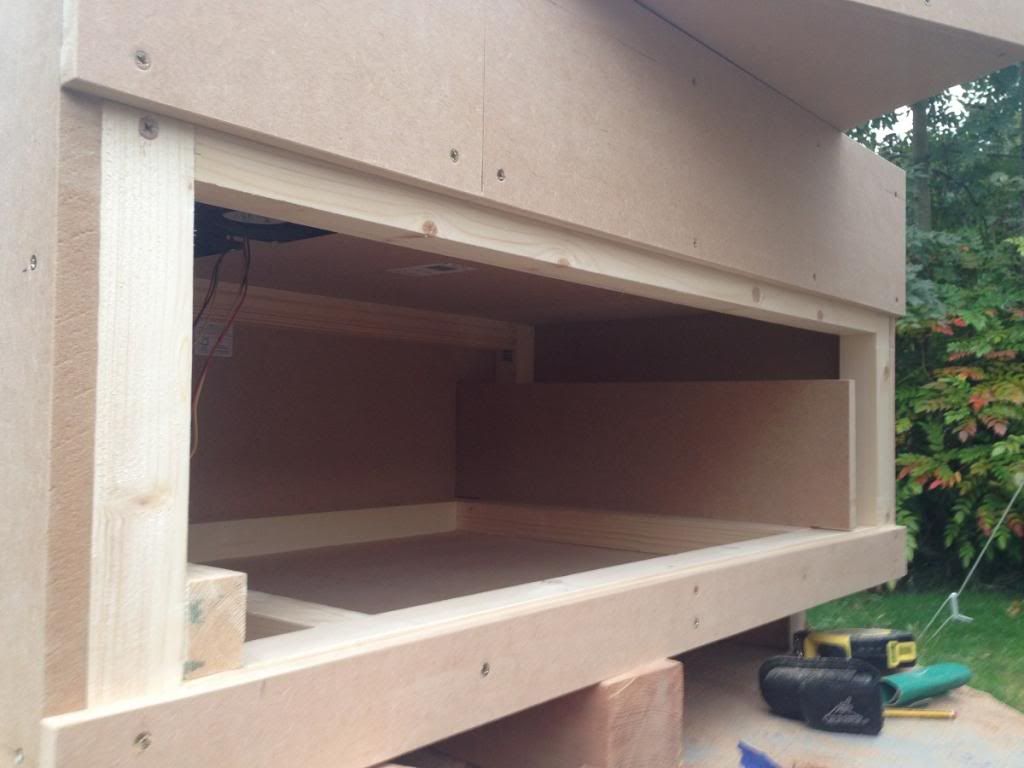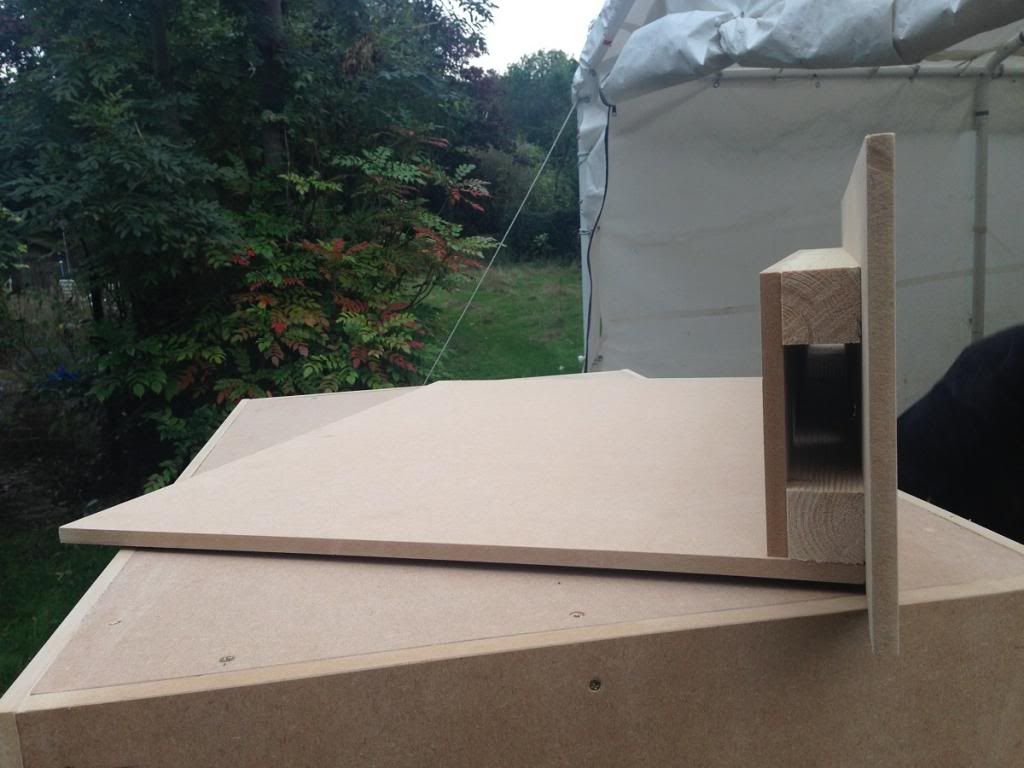 Where the box is in it's final resting place (excuse the mess it's a storage room, so lots of stuff gets dumped):
With the pair of servers in the isobox:
The box itself is really strong, i've sat/stood on it and it doesn't budge. The only things that I would like to do are:
Carpet the outside for extra insulation, making it more like a piece of furniture rather than a wooden box
Add noise cancelling foam on the inside in the hope it will add to the noise reduction
So thanks for taking a look, sorry I don't have anymore detailed plans so you can replicate it, it was a bit of a learning curve as I went.
Edited by Jeci - 10/25/13 at 9:01am