I just updated my home theatre in my living room, Pair of Polk T600 towers, Klipsch RC-500 Centre and a Polk 10" PSW-10 Subwoofer.
I'm running a Sony STR-DH700 Receiver paired with a Sony BDP-S360 Bluray player.
I've also ordered Bose 201-V bookshelf speakers for my rears (I have stands from my old speakers).
This will be powering my beloved Samsung PN58C540 - 58" Plasma (the Samsung 74.5" LED tv is my next big purchase, waiting for boxing week sales)
I'm using good quality 16 gauge cable for the speakers but I need a longer sub cable, in fact a lot longer. I plan to put the sub at the back of my living room behind one of my couches. My living room however, is 24' deep. A 25' to 30' is going to be too short as I have to drop it between joist's plus it's not a plumb straight line. I haven't seen any 40' unfortunately.
I can run the cable into the basement and back up (which I did with my rear speakers).
The question is, I can get a 50' subwoofer cable for $26 or I can spend a lot more. Does it matter?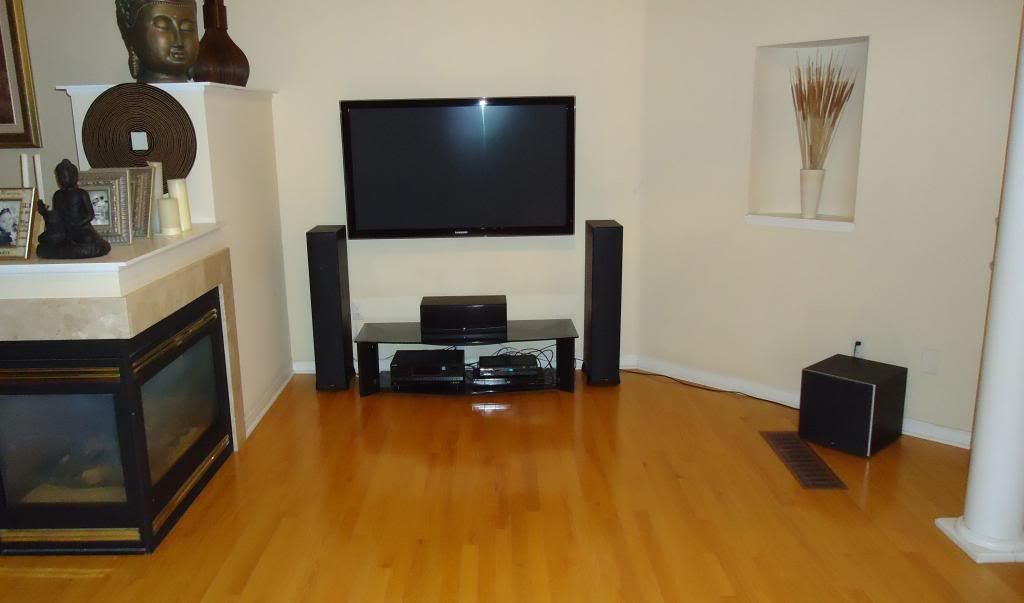 Edited by Robilar - 10/29/13 at 5:56pm