I'll try to make this post as informative as I can to see if anyone has any thoughts on troubleshooting in game issues that I'm experiencing.
System Specs
CPU: i7 3039k
Motherboard:
ASRock Extreme 6
GPU:
Nvidia 660ti
RAM:
G.SKILL Ripjaws Z Series 16GB ( 9-11-10-28 ) DDR3 2133
HDD:
OCZ Technology 120GB Agility 3 Series
Monitor:
ASUS VG248QE Black 24" 144Hz
Synopsis
So anyone that has played WoW knows the graphics engine is far from a great system and low FPS is a pretty common thing however my issues is past a common low FPS issue it's unplayable at times. This is an issue that should not be happening based on my hardware and I'm at the point I'm just not sure which way to go next for troubleshooting.
In game issues
With all settings on high as suggest by in game settings based on my graphics card I can maintain 40-50 FPS in most places without high traffic. But when I get into a raid things change quite a bit. This is an issue mainly of the more going on the worst the performance gets but for my system it shouldn't behave in this manner.
At the beginning of an encounter my FPS will drop to sub 5 FPS making the game completely unplayable for the first 10-15 seconds and then it will slowly start to catch up. It basically looks like a picture book flipping pages video even completely locks up at times and then comes back after things settle down. Now based on my system there is no reason this should be happening and it's practically impossible to pinpoint what is causing it.
Things I have done to date.
Clean installation of WoW
CPU Cooler cleaned, new thermal paste applied.
Realtemp After 15 min Prime Blend test.
GPUZ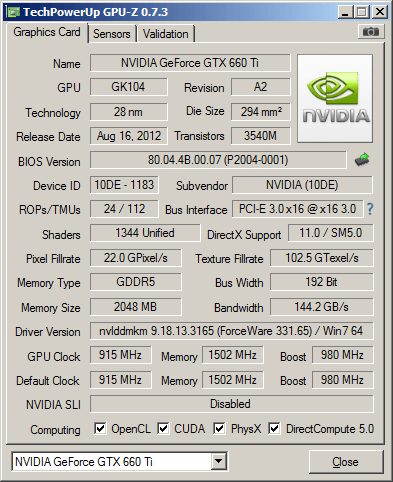 CPUZ
If there is anymore information anyone needs to try and help me tackle this please let me know.
Edited by js1974 - 10/30/13 at 11:32am